Q&A: Nina Bjornstad, Country Manager For The UK And Ireland, Google For Work
Q&A: Nina Bjornstad, Country Manager For The UK And Ireland, Google For Work
The Google exec discusses how businesses can harness the potential of collaboration, transparency, and emerging technology. Businesses today recognise that in this rapidly evolving world, IT is no longer just about keeping the lights on. The separation between business and technology has all but vanished, and across every industry imaginable companies think of themselves as digital organisations. Where IT was once little more than a means to an end, draining resources for the greater good, it now has a powerfully positive impact on revenue. IT is by far a business' strongest asset, but in order to harness it both the organisation and its employees must adopt new ways of thinking.  Building an agile business means that organisations must empower their employees to embrace new technologies without fear of failing.
Nina Bjornstad is UK manager for Google for Work. She oversees a project that has reimagined how people should work, putting collaboration and transparency at the centre. Prior to heading up Google's enterprise application suite in the UK, she worked at Microsoft for 10 years and Amazon for four, so she knows a thing or two about emerging technologies.
In the lead-up to Nina's keynote speech at Interop London, InformationWeek caught up with her to get her take on how businesses can truly begin to harness the revenue potential of emerging trends.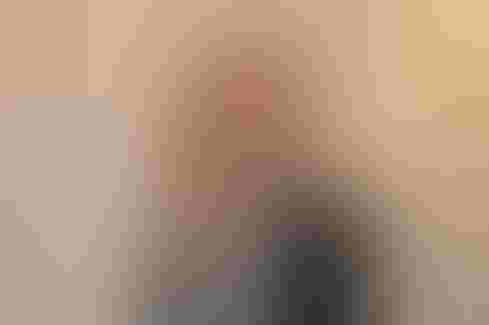 InformationWeek: How do we transform these megatrends into real world use cases?
Nina Bjornstad: We've been talking in the industry about these megatrends for some time now -- about cloud, about mobile, about the consumerisation of IT. I went to an event recently and I thought, "Gosh, I've heard all of this before." And it was a kind of epiphany for me, because I realised that all of these next-generation trends will not be about the technology, they will be about the user; they will be about me, they will be about you, they will be about the infinite number of use cases.
I almost feel like, as an industry, we're fatigued in talking about the trends themselves and the revolution is really figuring out how we are going to use them.
[To hear more on this topic, register for your free tickets to Interop London.]
IW: It can be difficult to make the jump from the theoretical to the practical. We have all of these collaboration technologies at our disposal and yet staffers still spam each other with emails and brainstorm in the canteen rather than in Hangouts. How do we get from talking about these benefits to using them?
NB: Some of it is an awareness, almost a liberation of our minds; to believe that the inefficiencies we've been tolerating in the business environment are no longer acceptable in some capacity.
I always think about the analogy of the mobile phone in our personal lives. Not only has it transformed absolutely everything -- how we communicate, how we connect, how we transact -- but it has also put us at the centre. My mobile phone has absolutely everything that enables me; it makes me better, stronger, and more entertained, and potentially more distracted.
It begins to learn my behaviours and becomes more intelligent the more I interact with it. We've also become accustomed to a constant innovation cycle of new apps appearing in Google Play or the App Store; things that I can regularly try to enhance my daily life. If I don't like an app, I just delete it.
The core shift has to be us taking those principles of how we interact with our mobile phones on a daily basis and bringing them into the work environment. Introducing a greater sense of play into what we can accomplish, just like we would with an app; or leveraging cloud platform technologies so that we are able to stand a service up, try it out, shut it back down if it's not impacting the business, or grow it further if it is.
Businesses need to have their "wow" moment; their ability to have this sense of play and the ability for them to understand what type of consumer-level behaviour is actually possible to bring into the business environment today.
IW: Give me an example of how this "sense of play" works inside Google HQ.
NB: When I first joined Google, I entered the work environment and I immediately felt like I had an understanding of the trajectory of the business and what we needed to do. So I assembled this presentation for some of my colleagues and mapped out the key objectives. I sat down and almost orchestrated a meeting to get to the outcome that I desired.
I opened up my laptop when I arrived at the meeting and said, "I'll take the notes." Immediately the whole group said, "No, we share the notes." So I pressed the share button in Google Apps, and the notes went to the entire group. People immediately started piling in with ideas that weren't mine, and I can remember in that moment feeling this incredible anxiety of people putting in things that were not in the direction that I was trying to go. I had been so accustomed to this almost command-and-control environment that I hadn't realised the power of collaboration; in the moment, in real time, and together.
Fast-forward an hour and, of course, we came to a significantly better conclusion than I had come up with on my own. For me, it was one of those liberating moments where I realised the power of a technology platform, but coupled with the human element of a culture based on transparency and open working.
IW: So where does this culture come from? Is it top-down or bottom-up?
NB: We've had some amazing successes with a top-down model. Take Rentokil as an example. You don't think of them as a digital brand, but they have a phenomenal leadership team that's actively incentivizing their employees to identify consumer apps that can solve business problems. By incenting their employees to open their eyes, they are able to proactively bring in those consumer innovation cycles significantly faster than they could have done internally.
Bottom-up works equally well. Companies such as Travis Perkins have a fundamental belief that innovation is going to come from their employees; and they are doing some fantastic things around creating a community to give everyone a voice to help innovate in the direction of the company.
Innovation needs to come from both directions.
IW: When I look at businesses, they seem to treat social technologies like a small child would treat a toy that they don't particularly like. They pick it up, play with it for a few moments, and then throw it back on the floor. Can social have a real impact on the enterprise?
NB: I completely agree. I feel like we are taking something incredibly organic, which is social and community-based, and we are trying to force it into the command-and-control environment of big companies. That's where we are failing. I see a lot of social projects where businesses are dictating things be done in a particular way. My belief is that just like social in our personal lives is different for everyone, taking a dictatorial approach to something that is much more about human interaction will forever fail.
For me, I feel more comfortable being social in the context of a particular topic, but some of my coworkers love to be a part of broader community. I think it's about understanding and enabling your people with a platform of access to make them better and stronger in their roles. We've been shoving something organic into a machine when we should allow it to grow and be a little bit more natural, just like it is in our personal lives.
Interop, the flagship event of London Technology Week, takes place at ExCeL London June 16 to 18 2015. Find out more here.
Never Miss a Beat: Get a snapshot of the issues affecting the IT industry straight to your inbox.
You May Also Like
---