The Blinking of ChatGPT
The Blinking of ChatGPT
'It's not why I crashed ChatGPT that matters. It's how.' An English teacher relates his experience with ChatGPT, and how students use it.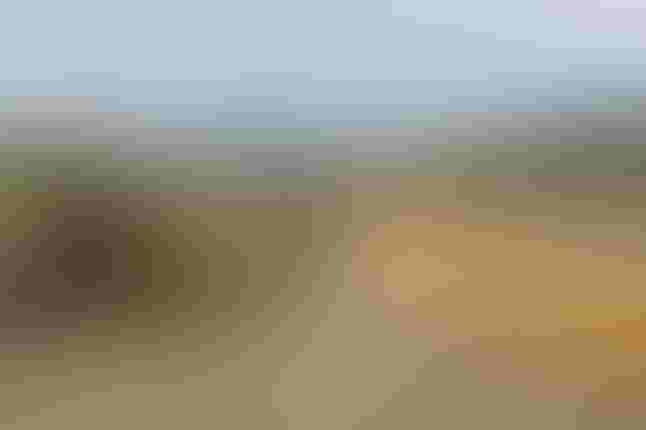 Rachel M. Franklin Photography via Alamy Stock
I crashed ChatGPT eventually. It took me the better part of an hour. At first, I asked it questions I knew it could handle quite well. "What does the turtle symbolize in John Steinbeck's novel The Grapes of Wrath?" I typed. I'm a high school English teacher. Like my colleagues around the country and the world, I proceeded to stare, decently impressed, as the computer began unspooling its response.
"The turtle serves as a symbol of the resilience and determination of the migrant families who are displaced from their homes during the Dust Bowl era," it said. Then it kept going, writing precisely 474 more words.
The "turtle essay," as I like to call it, is a blunder that good teachers instinctively avoid. The whole chapter in which it appears is, even now, painfully obvious. Thousands of essays about resilient, determined turtles, all of them basically the same, pour out of American students every year. Plenty of those are plagiarized from beginning to end. Until recently, students just copied the first essay they could locate online about Steinbeck's turtle.
Supposedly, the big difference with ChatGPT is that it generates prose, without stealing from anyone. That's how ChatGPT outsmarted us -- all of us human beings who teach English, I mean. No wonder Daniel Herman, writing for The Atlantic, assumed the dark mantle of prophecy last December, declaring that we were about to witness "the end of high school English" thanks to one publicly available bot.
Herman, in a show of generosity, does foresee a future for "unconventional, improvisatory, expressive, meta-cognitive writing." But then, such impractical stuff as that doesn't matter. Our students are graduating from high school, or even college, without ever reaching the level of a bot.
That's a fair way to put it when a turtle is the only thing at stake. Then again, the "turtle question" isn't worth assigning in the first place. A great essay question is like Jorge Luis Borges's "garden of forking paths." You wander through it, looking for your reflection.
Meanwhile, back at my computer, I was quickly learning how to spot this particular chatbot's writing. The funny thing about ChatGPT is being kept by all of us, at the moment, exactly like a secret: it was designed to go viral by persuading students to cheat. That's why it's so good at obeying every parameter, and can integrate, upon request, every single one of your professor's favorite terms.
I decided to make ChatGPT an offer it couldn't peruse. "What are we, as readers," I typed, "supposed to make of the ambiguous way Thomas Pynchon ends The Crying of Lot 49?" I was thinking, meanwhile, about the day I courageously sacrificed a knight against the Macintosh Plus in my father's old office. I expanded my question. "Is there any hope, by the end, still remaining?" The bot, as usual, began answering me right away. It rambled on for a paragraph about mail delivery. Then it switched to "the true nature of [underground] organizations." That's when everything stopped.
The cursor kept blinking. It hung there, marking time, in the middle of a sentence that began, "The novel can be…" I took out my phone and started filming. Eighty more seconds elapsed. Then, after flashing me a short, incomprehensible error code, ChatGPT shut our session down for good.
I told all of this to my students the following day. "When I put the Chessmaster 3000 in an impossible position," I said, "my Macintosh stopped working completely. I had to unplug it. Computers today even break better, I guess." They laughed obligingly.
Afterwards, one student came up to see me. "I have to tell you something," he said. "It's about my paper on Rumi, and I'm really, really sorry." ChatGPT had written the whole thing. I told him not to worry. "I can delete your submission," I said. "Do not do it again." He thanked me sincerely, and then he shuffled off relieved. Another class arrived.
"Let me tell you what happened," I said, "back in 1992, the year I beat a computer at chess." It was the same story I'd told forty-five minutes earlier. That's what it's like to teach in high school. You plagiarize yourself. I showed them the footage of ChatGPT abandoning my question. Then I said, "Alright, enough of that," and we started discussing the John Crowley novel we're studying right now. I knew which other kid I was hoping would come talk to me, once class was finished, to apologize for letting ChatGPT write her paper on Bob Dylan. But I didn't know if she would. That's the thing about young people. They can do something ChatGPT can't pull off, even in the abstract, while analyzing Pynchon. They can choose.
Never Miss a Beat: Get a snapshot of the issues affecting the IT industry straight to your inbox.
You May Also Like
---