Tips for Estimating Cloud BI Implementation Costs
Tips for Estimating Cloud BI Implementation Costs
There can be some nasty budget surprises in what seems like a simple, low-priced, SaaS business intelligence offering designed for non-technical users.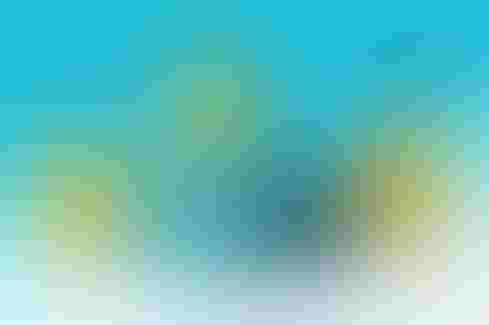 How much should you budget to roll out cloud-based self-service business intelligence across the enterprise? Standardization on one of the easiest, most inexpensive solutions in the market required over a million dollars in implementation fees thus far for a public energy company in 2017. How can a simple, low-priced, cloud software as a service (SaaS) business intelligence offering designed for non-technical users be expensive to implement? Let's find out. 
Understand Loss Leader Cloud Offerings
Giveaway cloud self-service business intelligence apps are a loss leader for premium cloud data services. Free beautiful dashboards are the key to selling pricey cloud data lakes, data warehouses and databases to the business. When successfully marketed, loss leader cloud self-service business intelligence solutions bring in new customers, lure back lost customers, and increase overall cloud expenditures for existing customers.  
When cloud vendors supply low cost analytics solutions, services providers benefit from an immediate larger share of customer wallet to implement those apps. Money that would have been spent on infrastructure, hardware, maintenance and upgrades can now be invested elsewhere. Savvy technical services firms are jumping on today's loss leader cloud business intelligence offerings to get the services work. To deploy cloud business intelligence enterprise-wide typically requires both premium cloud data services and professional implementation assistance.
What is Old is New Again
Effortless getting-started user experiences are not accurate measures of real-world implementations. Despite similar-looking charts on the surface, what might be happening behind cloud data visualizations varies widely. Traditional dimensional data model design patterns and OLAP cubes may be hiding underneath modern interactive visualizations. Non-technical users may never know they created an OLAP cube. However, as more data sources get added or maintaining historical organizational changes over time is needed for enterprise reporting, steep OLAP data modeling and calculation learning curves might be unavoidable.
Historically, on-premises business intelligence implementation costs varied widely from almost free for personal usage of a desktop tool to several million-dollar enterprise server deployments. Per an old Forrester article, initial design, build, implementation of business intelligence services were estimated to range from 25% to 700% of software and hardware cost. Depending on the situation, complexity, use cases, data sources, and a myriad of other factors, establishing an implementation budget was not straight-forward. In fact, it was not uncommon to pay for a professional services assessment engagement to scope your implementation project. The same holds true for cloud business intelligence.
Implementation Estimation Tips
Don't assume implementation will be easy. That wonderful solution might be a truly fabulous find or it might be a lucrative loss leader that is expensive to expand and maintain. Here are several tips to help you guesstimate cloud business intelligence implementation efforts:
Perform adequate due diligence. Do you have only a few front-end reports or an entire ecosystem of data sources, ETL, and embedded business logic within your reports?

Use internal and vendor neutral resources on initial assessments that are not motivated to sell cloud usage. Although you should be able to get free vendor guidance during an assessment, do not solely rely on the vendor or vendor's preferred partner for that work. They are biased.

Determine if your data is locked in a proprietary reporting semantic layer or data storage model. Numerous modern data visualization vendors use in-memory, columnar engines that are proprietary. You can easily get data in but you might not be able to get your data out of them. Also, check how you'd get your data out of the target cloud business intelligence solution in case that need arises in the future.
  

Assess your reporting ETL and data cleansing requirements. These are the most time-consuming aspects of a reporting project that can account for approximately 80% of the work effort. Check scripts that connect to data, union, pivot, split, cleanse and join data sources for reporting. These steps might have to be recreated.

Review your report designs. Be sure to look at simple and complex reports. Itemize used data sources, role-based security, calculations, data visualization types, unique actions, embedded controls, advanced analytics, and custom modules. Often in the front-end of self-service reports, users will personalize business logic in tool-specific languages.  

Start with a Proof of Concept (POC) project that includes a range of report types, data sources and data sizes. Don't forget to test performance of larger data sets with your cloud business intelligence solution. This exercise should help you establish realistic implementation estimates and identify needed premium cloud data services while also evaluating cloud migration feasibility.

Talk to customers with similar businesses that have already adopted enterprise-wide. Cloud vendors should have references available that you can call to discuss migration experiences, lessons learned and actual implementation expenses incurred.
Never Miss a Beat: Get a snapshot of the issues affecting the IT industry straight to your inbox.
You May Also Like
---