Topspin and Terabytes: IBM Ups Its Cloud Game at the Masters
Topspin and Terabytes: IBM Ups Its Cloud Game at the Masters
Lessons learned from working with sports data can inform new ways of addressing enterprise DevOps, cloud, and AI needs.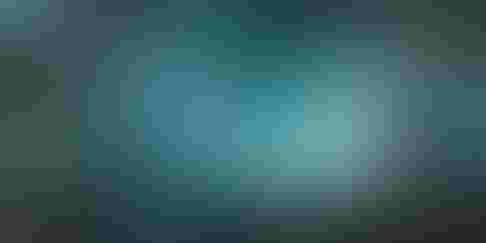 Image: kentoh - Adobe Stock
Enterprise IT teams can develop more than a healthy sense of competition by paying attention to the sports world. There are lessons to be learned from the rapidly changing, ever-growing volumes of data gathered and processed from golf, tennis, and other sporting events. IBM, for example, put its technology to work at the recent Masters Tournament capturing and transforming information from each shot taken by the golf pros into 3D renderings. That is just one example of how artificial intelligence and cloud infrastructure can leverage such data to create services and resources for demanding clientele.
IBM first partnered with the Augusta National Golf Club, host of the Masters Tournament, more than 20 years ago to help run the event and grow the game of golf. "Digital is a critical way for them to communicate with patrons to the Masters," said John Kent, program manager for IBM's sports and entertainment partnerships. IBM's efforts at the Masters contributes to the publishing of content such as video and photos as well as offers enhanced services for the event's spectators, he said. "Our responsibility is to provide the platform that enables that and to provide features that will engage those patrons." 
That includes some uses of artificial intelligence to create a visual representation of the golf course that shows every shot by every player at every hole. "It's rendered in 3D," Kent says. "IBM gets a video clip of each shot from CBS within minutes of each shot to create a near-time experience." Footage and renderings of the shots are available on the tournament's website, Masters.com. AI is also applied to data related to video clips to create highlight reels based on the excitement and response of the crowds onsite at the tournament.
Collaboration in AI and sports data
Augusta National has its own editorial and video production team that creates video highlights within a few minutes of a player's round. In 2018, that service was performed for about 10 players at the tournament. Kent said IBM approached Augusta National with an idea to use AI to expand that service to all the competitors in each round at the 2019 tournament.
"We're using our Watson media technology to analyze every shot ... to look for those player gestures, the fist bumps, the celebratory moments as well as the crowd roar," he said. The data is used to create an "excitement score" for each video with those metrics used to create highlight reels. The editorial team at Augusta National makes the final decision on what to publish.
All of this is used to help fans watching remotely stay abreast of their favorite golf pro's performance. That can be particularly of use for international audiences whose players might not appear during the regular television broadcast of the tournament.
Big players in information
The amount of data and information gathered from the Masters can scale up quickly, requiring a hefty amount of processing power. Kent said there were more than 20,000 golf shots at the tournament in 2018 and he expected the same volume of data to be compiled and analyzed from the competition in 2019.

John Kent, IBM
Making the most of cloud resources is critical, he said, to meet the high demands at the Masters Tournament. It also speaks to IBM's transformation plans. "We're on the same journey to cloud that our clients are on," Kent said. "We're in the 20% range of workloads being moved to the cloud, but we're beginning to get at some of the core systems that run the Masters and are moving them to a more modern platform."
What it means for business IT
The use of such processes in the athletics arena has very real implications for the enterprise market. "Sports data and IT data are both big data," said Andi Mann, chief technology advocate for Splunk, a developer of search and monitoring software. Data for the enterprise and sports share key traits, he said, in terms of high velocity, variety, and volume.
In cycling, for example, data is collected from cyclists to track their power, effort, and heart rates as well as data on cadence, speed, and altitude of the bikes. Sports data applied in real-time and postgame analytics can be used for coaching management and that same methodology can be applied to IT monitoring. "If a system slows down or performance is lagging, the equivalent of the sports director -- the IT operations manager -- can redirect the right resources to get that performance back up," Mann said.
AI resources built up to accommodate the flow of sports data naturally can be put to work in traditional business markets. "Data on fan engagement, competitors, and brand sponsorships make for massive data sets that are impossible to manage and pull insights from without some kind of advanced analytics or AI powered solution," says Lux Narayan, CEO of Unmetric, a provider of AI-driven social media analytics. He says there are lessons, particularly from sports social content data, that can be applied to enterprise data use cases. Automated reporting, for example, timed for regular release can make such data more readily digestible. Data visualization for sports data also speaks to ways to quickly identify key data points.
Kent said his team at IBM has applied AI technology from the Masters that understands golf to other major sporting events such as the Wimbledon and US Open tennis tournaments to create highlight videos. He said he believes other sports enterprises can take advantage of this through Watson Media. "AI is going to change everybody's job," he said.
Deep digital connections
There are many other corollaries between working on the Masters Tournament and other types of large-scale operations, Kent said. "The same cloud infrastructure can support an airline." The use of hybrid cloud is more than a way to deliver features and apps, he said. Under "old school" methods, developers might work on something then send it over to infrastructure to be built. "A hybrid model is different because you are integrated with the cloud from the start," Kent added. "You're leveraging the cloud in your build environment."
Jason McGee, IBM fellow, vice president and CTO for the IBM Cloud Platform, concurred that technology deployed to cover the sports market has a place in the business world. "The basic pattern we see at the Masters is the same exact thing we see in normal enterprise clients," he said. "The AI techniques we're using for video and sound processing can be applied to automation in a factory or maintenance at an elevator company." The cloud infrastructure used for the Masters, he said, is a blend of public and private cloud in order to handle the scale and deliver services across vast geography the same as a large enterprise.
IBM Cloud Garage, Kent said, has been applied to companies in the airline industry, for instance, to react and work more rapidly -- showing another way sports data management intersects with  IT. "They are able to set up an app in four months that probably would have taken 12 to 18 months in a more traditional method," Kent said. "The kinds of things we do in Augusta are the same that we do with our clients."
Never Miss a Beat: Get a snapshot of the issues affecting the IT industry straight to your inbox.
You May Also Like
---