Tracking Carbon Emissions: The Next Big Reporting Challenge
Tracking Carbon Emissions: The Next Big Reporting Challenge
With new greenhouse gas regulation looming, SAP, Microsoft and Accenture help the Carbon Disclosure Project with a SaaS-based BI platform. "The fundamental problem is that we have national governments and global corporations," said Paul Dickinson, CEO of the Carbon Disclosure Project (CDP), a non-for-profit organization that is attempting to set a global standard for the reporting of greenhouse gas emissions. "This is a design flaw in the world, and we are pleased and proud to be fixing that by connecting it all together with a single reporting system for the globe."
Dickinson was speaking at a September 24 press conference in New York that was also attended by executives from SAP, Microsoft and Accenture, who were there in part to endorse and validate CDP's growing influence. Now seven years old, the organization has enlisted 475 investors, including more than 40 institutional investors, and it has persuaded more than 2,500 major global corporations to report emissions using its standards and reporting platform.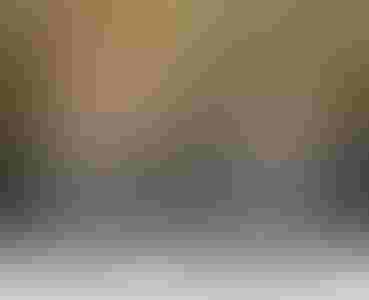 "In the 2009 report just released, 82 percent of Global 500 companies and 66 percent of U.S. Standard and Poor's 500 companies have reported their emissions to the CDP," noted Marty Etzel, vice president of sustainability solutions at SAP. "The real challenge is now to make all this data actionable and comparable."
To that end, the core purpose of the press conference was to announce plans for an improved CDP data collection and reporting platform built with assistance from SAP, Microsoft and Accenture. To date, CDP has used a homegrown application to gather greenhouse gas emissions data from corporations. CDP and its partners said the new platform, to be launched in February 2010, will be a highly scalable, "industrial grade" replacement that will help the organization deliver more reliable data and deeper analyses.
"This system will provide an unprecedented, global hub of information on a world-class reporting platform," CDP's Dickinson said. "As a result, investors will receive data in more detail down to the facility level. It will also offer preprogrammed data conversions and clear audit standards, and data verification will be a requirement for the high-level reporting companies."
Built on SAP BusinessObjects' BI OnDemand product and implemented and hosted by Accenture, the software-as-a-service-based platform also promises to make it easier for companies to collect and submit greenhouse gas data to the CDP through Web-accessible forms. And once the data is collected, corporations, government agencies and others will be able to analyze the data to make informed decisions on capital allocation, risk management, operations, strategy, regulation and policymaking.
"Our business intelligence tools will be used to store and deliver CDP's data to stakeholders through interactive dashboards," SAP's Etzel explained. "Users will be able to filter the data based on parameters such as geography, greenhouse gas type, industry sector and so on." One thing the platform purposely does not do, at the insistence of CDP, is give SAP, Microsoft, Accenture or any other vendor a proprietary lock or edge in the wider market for carbon emissions reporting technologies and services -- a market that some technology forecasters say will exceed $10 billion by 2012.
"This is a platform-neutral, interoperable reporting framework, and you don't have to be an SAP, Microsoft or Accenture customer to [upload or access data in] the system," said Rob Bernard, Microsoft's chief environmental strategist. "To CDP's credit, that was a condition of participation from the start."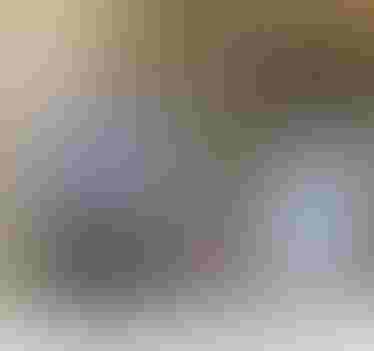 CDP executives said they are intent on working with any and all enterprise software vendors to make it easier for their customers to gather and report carbon emissions information.
"We expect to have partnerships with all the blue-chip technology vendors and service providers so they can offer functionality and assistance to their clients to help them upload data to CDP," said Nigel Topping, CDP's chief development officer.
CDP is a non-for-profit organization, but it does have to fund its own operation. One potential revenue source envisioned is value-added licensing of the greenhouse gas data. All data is freely available to the public online in PDF-based reports, but the organization also licenses data in computable spreadsheet and database formats. The new platform is expected to make it easier for CDP to offer enriched or industry-specific data sets for competitive comparison.
"Our customers are always interested in benchmarking, and this will enable them to compare their emissions results against peers in their industry and business sector," Etzel said.
The technology executives attending the press conference agreed that carbon-tracking capabilities will increasingly be built into enterprise software and applications just as raw materials, expenditures and purchases are tracked. And as companies implement systems to collect data on their carbon emissions, that information could be used for more than just CDP reporting.
"One purpose for the data would absolutely be [carbon credit] trading and risk management functions," said Dave Abood, executive director of Accenture's Climate Change group. "Another is making sure they are under their caps if it's a regulated entity. And as product labeling evolves, you might also see information on the carbon content of products that you are considering buying."
CDP's Dickinson suggested it is no longer a question of if but when the United States will join other industrialized nations in tracking and regulating greenhouse gas emissions. Such regulation would likely involve market incentives such as a cap-and-trade system, whereby companies could buy and sell carbon credits.
"Just one of the U.S.-based utility companies in our latest report will emit 150 million tons of greenhouse gases into the atmosphere this year at absolutely zero cost," Dickinson noted. "We think that's going to change."
Never Miss a Beat: Get a snapshot of the issues affecting the IT industry straight to your inbox.
You May Also Like
---