Two Approaches To In-Memory Database Battle
Two Approaches To In-Memory Database Battle
In-memory options from IBM, Microsoft, and Oracle aren't the same as SAP's all-in-memory Hana platform.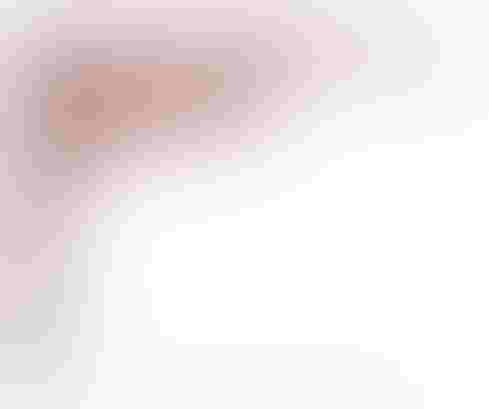 SAP is in front on in-memory tech, but Microsoft, Oracle, and IBM will offer in-memory options to hundreds of thousands of current customers.
2014 is shaping up as the year in-memory technology will really burst onto the scene, with Microsoft and Oracle joining the bandwagon SAP got rolling more than three years ago. Yes, in-memory technology has been around a lot longer than three years, with in-memory databases like Oracle TimesTen and IBM solidDB dating back to 1996 and 1992, respectively. But those products have served in niche roles.
SAP has championed its Hana platform as something that can run an entire company, including both its mission-critical transactional applications (like ERP and CRM), and its analytic needs (things heretofore handled by the separate database management systems (DBMSes) underpinning data warehouses and data marts).
We've already seen a number of vendors join the in-memory fray. Last year  IBM announced BLU Acceleration for DB2, which combines both columnar compression and in-memory processing to accelerate analytics. Also last year Teradata introduced an Intelligent Memory feature that automatically moved the most-often-queried data into RAM to ensure fast-as-possible query response. Like BLU, Intelligent Memory addresses analytics alone, not transactional applications.
[What about in-memory in the big data realm? Read In-Memory Options Abound.]
We're also seeing in-memory DBMSes and options introduced by small NoSQL and NewSQL vendors including Aerospike, MemSQL, VoltDB, and, most recently, DataStax. But the competition among these vendors will be mere skirmishes compared to the battle that will break out later this year when DBMS customer-count leader Microsoft and DBMS revenue-market-share leader Oracle introduce in-memory options for their mainstream databases. In-Memory OLTP (formerly Hekaton) will debut with the Microsoft SQL Server 2014 release expected by mid-year.
As we explore in this week's cover story, In-Memory Databases: Do You Need The Speed?, Hekaton has been in the works for more than three years, and the two alpha/beta customers I interviewed in depth are already using the software in production with great results. This feature is going to be a huge boon to the company's vast Microsoft SQL Server customer base.
I'm guessing Oracle's In-Memory Option for Oracle Database 12c will also be a big win for that company's hundreds of thousands of customers, but we really don't know much about the feature at this point. The option was pre-announced by CEO Larry Ellison at Oracle Open World last year, but it won't see the light of day until late this year at the earliest. I'm expecting beta preview announcements at this year's Oracle Open World with general release to follow early next year at the soonest.
There are important technical differences between SAP's all-in-memory Hana platform and the in-memory add-on features the others are grafting onto their conventional databases. What's more, all of these vendors say their in-memory options can be deployed non-disruptively -- meaning without ripping and replacing existing applications.
Only SAP is promising "radical simplification," whereby copies of data and, in SAP's view, "redundant" layers of infrastructure created to get around old disk input/output bottlenecks, can be eliminated. As you can read in our coverage, even SAP customers have their doubts as to whether "non-disruptive deployment" and "radical simplification" are mutually exclusive propositions.
The real point of this coverage is to explore the need for speed in the context of business. As we document, through interviews with gaming company Bwin.party, retail services firm Edgenet, bicycle manufacturer Avon Cycles, and packaged goods companies ConAgra and Maple Leaf Foods, the need for in-memory speed is real, and the business benefits can be enormous. Read the feature to discover how in-memory options might benefit your business.
Download the entire March 3 issue of InformationWeek,
In-Memory Databases.
You can use distributed databases without putting your company's crown jewels at risk. Here's how. Also in the Data Scatter issue of InformationWeek: A wild-card team member with a different skill set can help provide an outside perspective that might turn big data into business innovation (free registration required).
Never Miss a Beat: Get a snapshot of the issues affecting the IT industry straight to your inbox.
You May Also Like
---