HealthBridge's Low-Code Strategy to Process Medical Claims
HealthBridge's Low-Code Strategy to Process Medical Claims
Developing applications fast while working with HIPAA-compliant data meant finding a resource to take some weight off professional developers.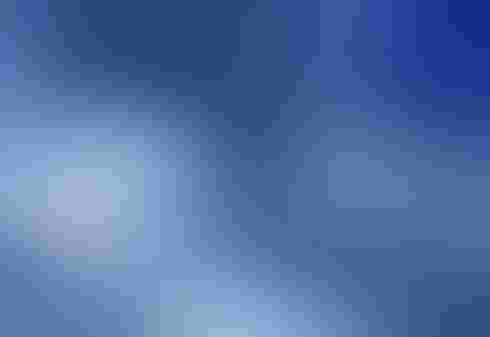 Image: aleks-p - stock.Adobe.com
HealthBridge may be relatively new on the scene but it faced a daunting task processing medical claims that are poised to scale higher as it grows. The healthcare and financial services company has integrations with major payers, says Tim Heger, CTO for HealthBridge, and is used by businesses to help their employees cover out-of-pocket medical costs. "That means lots of files going back and forth," he says.
Seeking a way to tighten up application development and deployment, Heger looked to Boomi's low-code platform. Using Boomi helped Heger and his team speed up such tasks as creating self-help portals for its customers -- to reduce call center volume -- one year ahead of schedule. "I needed a scalable, reliable solution that allowed me to do it once and do it right," he says. By leveraging low code, Heger says HealthBridge could push the integration work down the skill stack to free up developers to build their custom application.
Heger initially used tools available through AWS to accomplish similar tasks, then tried MuleSoft, which he says was a fine resource but required more development skills. HealthBridge's requirements for a low-code platform included having fast business value, being portable, and easy to train with, he says. "We're moving HIPAA-compliant information all over the place, so it's gotta be rock solid from a security standpoint," Heger says.
When he got started, Heger says he was creating integrations with the Boomi platform within a week, then was semi-proficient with it within one month. "The great thing with low code is you can go back and tweak different things without cracking open a whole bunch of code you have to regress to QA," he says, which can save hours or more time in the production cycle.
Boomi's platform is wrapped around all of HealthBridge's core technologies now, he says, with previous hand-built resources being moved to the platform. HealthBridge had a backlog of work that needed to be done on its portals for connecting with client companies, agents, providers, and employers, Heger says, which needed to be pulled forward. Using Boomi and its Flow low-code workflow app development platform allowed him to redirect the burden of that effort. "I was able to take on all of the flow work myself and leave all my highly skilled, high-value developers to focus on those things that help HealthBridge move forward as a company," he says.
Heger says when he first started to use Boomi, he had a singular focus to use it for data integration, taking files from health insurers and converting them into files used by HealthBridge. He soon realized that lessons learned from that process could be used to support his QA team. "Because we handle medical claims, I can't give them real medical claims to practice on," Heger says. He created a practice medical claim generator through Boomi, drawing upon what he learned from processing actual claims. "I can help my QA team decrease security risks because now I'm using data that looks, smells, and feels like real medical claims but they're not," Heger says.
That ability to port knowledge from one area of the operation to another showed him how Boomi could be applied across the business, despite early reservations about low code doing any heavy lifting. "The natural instinct for people who write code is to turn their noses up a little bit to low-code solutions," he says. Proof of performance and speed to market won over many of his development team, Heger says. Now the developers approach him with tasks they say are better suited to be handled through Boomi than by their team.
Heger says he is looking at other resources HealthBridge might use from Boomi, such as its Master Data Hub. "We need a golden record," he says. "Those are the areas we're looking at -- how do we continue to leverage what we're learning with this suite of tools?"
Learning when to use which tool correctly is essential to making low code a beneficial resource for the organization, Heger says. "If every answer is, 'I must write a lot of code,' you're doing your business a disservice," he says. "You have to take a step back as an IT leader." Finding the right tool to achieve the most business value the fastest, Heger says. "There are going to be times when low-code solutions are absolutely perfect. There's also times when there's no way it should be handled that way and should be handwritten."
Related Content:
Low-Code and No-Code Platforms: What IT leaders Should Consider
Is There a Case for Using Low Code to Develop End-User Apps?
Why CIOs Must Set the Rules for No-Code, Low-Code, Full-Code
Are No Code and Low Code Answers to the Dev Talent Gap?
Can Low Code Measure Up to Tomorrow's Programming Demands?
Never Miss a Beat: Get a snapshot of the issues affecting the IT industry straight to your inbox.
You May Also Like
---