Why Database Administrators Are Rising in Prominence
Why Database Administrators Are Rising in Prominence
As organizations transform into data-driven enterprises, the role of the DBA is shifting from fighting fires to navigating a new world of cloud and automation.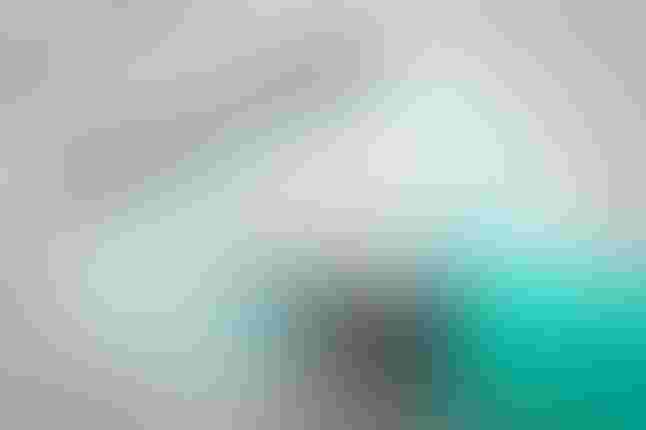 Illia Uriadnikov via Alamy Stock
As new data types, applications, and application development techniques emerge, homogeneity in data and systems keeps shrinking, heightening the demands of the database administrator.
To keep up with the dynamic requirements of data management, a DBA must work closely with developers to reduce database downtime, ensure security, and automate delivery.
Historically, DBAs focused on data management -- how to access and organize the data and then how to make sure that data stays clean.
With cloud deployment on the rise, DBAs must also be familiar with the concepts of hybrid cloud models to be able to apply them to data management and data governance.
There is also movement of DBAs heading into the data scientist world and acting and analyzing the data.
This allows DBAs to help identify ways their business can make better decisions and create a targeted path against customer data to ensure that customer needs are met.
DBAs Offering Insights, Moving Beyond Data Management
"They are moving beyond just organizing and sifting through data to provide more valuable insights to ultimately alter and change their business impact on customers," explains Dan Neiweem, co-founder and principal, Avionos.
He notes by now, most businesses already have well-established legacy databases in place, so it's up to DBAs to make recommendations about what best-in-breed solutions their business can utilize to get the most value out of their current IT portfolio.
"For example, most sales teams don't need a DBA to tell them what CRM platform to use to manage their sales funnel, but DBAs can play a larger role in how the sales team can configure the CRM platform to gather cleaner data and uncover those more actionable insights from that data," he says.
In addition, DBAs must start developing their own management and leadership skills so that they can more proactively grow and mentor their teams to use data to make an impact on the overall business. 
"Currently, there's a very disjointed relationship between DBAs and the business problem they are solving for customers," Neiweem says.
He points out DBAs are often the last touch point for customers, but this is changing as business and marketing leaders glean deeper insights from customer data and look to achieve personalization at scale.
"It's no longer effective to go through this disconnected channel to get answers about customer data," he says. "DBAs are now moving into a consulting role where they can take data, analyze and action it, enabling marketing and other internal teams to build stronger relationships with customers through those data insights."
Arun Chandrasekaran, product manager for ManageEngine, adds DBAs are often the first link in the chain of acquiring IT tools.
"While the decision-makers decide on what to buy, DBAs can influence their decision," he says. "Since the responsibility of managing the data warehouse falls on DBAs, they work with the stakeholders to understand the business requirements.
They must also evaluate technology firsthand to determine its compatibility with their setup and see if it fits their requirements.
DBAs Turn to AI, ChatGPT
Neiweem says as digital transformation evolves, DBAs will need to become experts in data analytics and AI tools that will help them better analyze data and find commonalities and trends within data sets, such as Tableau and Snowflake.
"Another key emerging technology that DBAs shouldn't overlook is generative AI tools such as ChatGPT," he explains. "This technology will advance the way DBAs can analyze and provide those insights to their team to create stronger customer relationships."
Chandrasekaran adds the rise of automation tools has already reduced repetitive tasks such as taking backups, performing restorations, and monitoring to an extent.
"Now we have AI bots like ChatGPT writing SQL code -- it's not perfect at the moment, but it could get there in the next few years," he says.
That means admins should get themselves familiarized with these tools to make their work more efficient.
"In short, DBAs must upskill and reinvent themselves -- for example, becoming a DevOps DBA rather than being an infrastructure DBA," he says.
DBAs and the Development Process
Chandrasekaran notes companies are driven by data and insights based on data analysis, and DBAs are involved throughout the development process, especially planning, scoping, and prototyping.
"By moving to leadership roles, they'll have more say when it comes to presenting their opinions from a DBA standpoint," he says. "Since they have a higher understanding of data, they must move to the forefront of decision-making to achieve better results."
He explains for now, it is imperative that DBAs learn to keep up with the trends in cloud, big data management, cybersecurity, blockchain, and automation.
They should also expand their expertise in artificial intelligence and machine learning technologies to keep up with the digital transformation.
"DBAs need to learn how to work with data integration, unstructured data, natural language processing, document stores, and statistics," he says. "In many companies, DBAs may be expected to be more of generalists and problem-solvers with a broader range of skills."
What to Read Next:
Tech Company Layoffs: The COVID Tech Bubble Bursts
Never Miss a Beat: Get a snapshot of the issues affecting the IT industry straight to your inbox.
You May Also Like
---