Why Open Source Should Remain Open
Why Open Source Should Remain Open
There is a clear fork in the road, and companies are having to decide which route to take when it comes to open source.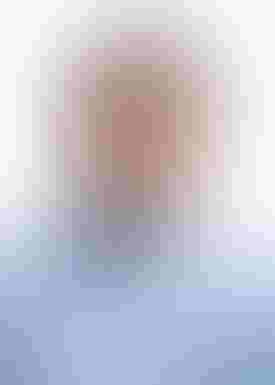 Open source has seen exponential growth and change in the last six to eight months. We've witnessed M&A activity like IBM and Red Hat, along with Microsoft and GitHub. We've also seen recent industry moves like Redis and Mongo placing restrictions on how their open source code can be used. And, counter to that approach, we've seen several companies join forces with the Continuous Delivery Foundation in March to keep open source truly open.
This industry movement has led to discussions about what the future holds for open source. Developers, venture capitalists and companies involved in open source are asking questions like, "Should open source remain open?", "Should companies be able to set limits and restrictions around it?", "Who really has the right to say?" All these questions are being raised as companies adapt their policies, and the availability of open source continues to grow.
Going back to Redis Labs, the company decided to take a stance against Amazon Web Services profiting from bundling open source software into its for-pay offerings, while giving little back to the community. Redis created a new software license that placed restrictions on how its open source could be used. Under the license, Redis set clear rules on what's OK and what's not. In doing this, it raises the question, "With restrictions placed on open source, Is open source still truly open?" Well, that's the debate.
Commercial companies, the VCs who back them and the open source communities themselves will all play a role in determining the future of open source. However, I believe that one thing should continue to remain -- open source being open.
Growth in open source
According to a 2018 survey by The New Stack, 63% of companies with more than 10,000 employees have active programs for managing the use of open source. This is due to changes in the way open source software (OSS) is consumed -- it's now very simple to distribute OSS to a wider audience -- and due to the growing number of companies investing in open source. Today, virtually every company uses open source.
VC firms are seeing the ROI as startups and large enterprises alike monetize open source software by offering support and enterprise features to be sold with it. Being able to monetize open source is driving large tech giants to jump onto the bandwagon. For example, in late 2017, Microsoft partnered with Red Hat for its open source .NET Core 2.0 programming framework. Amazon Web Services recently announced the launch of a separate library of open source code for Elasticsearch.
On one hand, the validation that comes along with major tech players offering open source fuels growth in the software. On the other, it also changes the platform from one that's always been free and available to one that is only available with limitations and has red tape all around it. As some of these companies join in the open source community, they're losing sight of the original goal and community. Instead, they are building artificial walls and shutting down many parts of what makes open source open. This isn't a unique occurrence, it's happening more and more frequently and is something that will completely rearrange the core of open source as we know it.
Open source should remain open
The goal of open source is to provide developers with a means of developing and distributing software that's free to use by anyone. Additionally, instead of re-inventing the wheel, developers can easily use existing code, freeing up development time to focus on new innovations. This should remain the way open source works, despite the interest and financial incentives around closing the walls of open source.
Although some of the major players in the open source community have decided to go down a restricted route, there are many major players that are sticking to their open source roots. We have seen this through the recent launch of the Continuous Delivery Foundation (CDF). CloudBees, Google and Netflix led the way as founding sponsors, contributing prominent projects like Jenkins, Jenkins X, Spinnaker and Tekton.
Initiatives like the CDF are what will help to keep open source aligned with what it truly means to be – open and available to everyone. This enables innovation on a scale that can't be matched by any but the largest companies. For example, the Jenkins project today has more than 1,400 plugins developed and contributed by developers acting on their own and as employees of various companies. By ensuring that Jenkins is open, it fosters collaboration and innovation, as opposed to walling off a proprietary piece of software that offers up less frequent innovation.
Choose the path, choose your future                              
There is a clear fork in the road right now, and companies are having to decide which route to take when it comes to open source. Companies that have sprung up out of an open source project are currently taking free and open software and figuring out how to capture the attention of VC's to monetize their company. But two very different approaches are emerging: traditional open source, which is open; and open source that has walls built around it.  
As the market for open source continues to grow, adapt and change form, we'll continue to see the divide grow as well. In my opinion, the long-term winners will be the truly open communities that accept all.
Bob Bickel is a 30-year software industry veteran who is the founder and CEO of RunSignup and mentors and works closely with emerging software companies. He is currently a board member for CloudBees and Redline13. Other companies he has advised include Hyperic (acquired by SpringSource, in turn acquired by VMware), Bristol Technologies (acquired by IBM), Jaspersoft (acquired by TIBCO), Codenvy (acquired by Red Hat), Metaverse and Princeton Softech (acquired by HP). He was vice president of strategy at JBoss (acquired by Red Hat), where he was responsible for the company's growth strategy, early strategic partnerships and recruitment of key management personnel. Previously, he was general manager of Hewlett-Packard's middleware division. He came to HP through its acquisition of Bluestone Software, which he helped create. 
Never Miss a Beat: Get a snapshot of the issues affecting the IT industry straight to your inbox.
You May Also Like
---