Why Your Business May Not Be Ready for AI
Why Your Business May Not Be Ready for AI
Businesses in virtually all industries are using or experimenting with AI, but do they really understand the ultimate impact AI will have on their businesses? Not completely, according to a new survey by Genpact and FORTUNE Knowledge Group.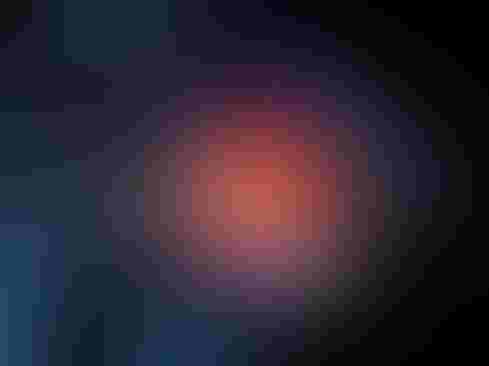 Artificial intelligence is on the minds of business leaders everywhere because they've either heard or believe that AI will change the way companies do business.
What we're seeing now is just the beginning. For everyone's sake, more thought needs to be given to the workforce impact and how humans and machines will complement each other.
Recently, professional services company Genpact and FORTUNE Knowledge Group surveyed 300 senior executives from companies in the North American, European and Asia-Pacific regions with annual revenues of $1 billion per year or more. According to the report, "AI leaders expect that the modern workforce will be comfortable working alongside robots by 2020."
However, getting there will require a different approach to organizational change.
"A bunch of people are thinking about AI as a technology. What they're not thinking about is AI as the enabler of new enterprise processes, AI as an augmenter of humans in enterprise processes," said Genpact Senior Vice President Gianni Giacomelli. "Right now, 70% of the effort is spent on technology, 20% on processes and 10% on humans as a process piece. I think that's the wrong way to look at it."
What is the right way to think about AI? At one end of the spectrum, people are touting all the positive things AI will enable, such as tackling some of our world's biggest social problems. On the other end of the spectrum are Elon Musk, Stephen Hawking and others who foresee a dark future that involves unprecedented job losses if not human extermination.
Regardless of one's personal view of the matter, business leaders need to be thinking harder and differently about the impact AI may have on their businesses and their workforces. Now.
How to think about the problem
The future's trajectory is not set. It changes and evolves with technology and culture. Since AI's end game is not completely foreseeable, one way to approach the problem, according to the survey, is to begin with the desired outcome, think about the processes required to achieve that outcome and then ponder how machines and humans can complement each other.
"Generally, the biggest impediment we see out there is the inability to create a portfolio of initiatives, so having a team or a number of teams coming back and saying, 'These are the 50 things I could do with AI based on what AI is able to do today and in the next 12 months,' and then [it's up to senior management to] prioritize them," said Giacomelli. "You need to have people going through the organization, unearthing places where value can be impacted."
Over the last three decades or so, business leaders have been setting strategy and then implementing it, which isn't going to work moving forward. The AI/human equation requires a hypothesis-driven approach in which experiments can fail fast or succeed.
"It's a lot more about collective intelligence than let's get a couple of experts and let them tell us where to do this. There are no experts here," Giacomelli said.
Focus on the workforce
AI will impact every type of business in some way. The question is, what are business leaders doing to prepare their workforce for a future in which part or all of their jobs will be done by AI? According to the survey, 82% of the business leaders plan to implement AI-related technologies in the next three years but only 38% are providing employees with reskilling options.
"I think HR functions are completely backwards on this one," said Giacomelli. "They haven't started connecting the dots with what needs to be done with the employees."
Some companies are already working on workforce planning, but they view AI as a means of materially reducing the workforce, such as by 20% or 30%, which Giacomelli considers "a primitive approach."
"There are jobs that will go away completely. For example, people who do reconciliation of basic accounts, invoices, that kind of stuff," he said. "Most of the jobs that will be impacted will be impacted fractionally, so part of the job is eliminated and then you figure out how to skill the person who does that job so she can use the machine better."
What would people do, though? It's clear that most working professionals have various types of experience. The challenge for HR is to stop looking at a snapshot of what a candidate or employee is today and what prior experience has qualified them to do what they do today. Instead, they should consider an individual's future trajectory. For example, some accountants have become sales analysts or supply chain analysts.
Looking for clues about what particular roles could evolve into is wise, but that does not provide the entire picture, since all types of jobs will either evolve or become obsolete in their current forms.
"I don't feel that many people are looking at the human element of digital transformation and AI except fearful people," said Giacomelli. "Every year, we will see people somewhere making sense of this riddle and starting to work in a different way. I think we need to change the way we look at career paths. We'll have to look at them in a hypothesis testing way as opposed to have a super guru in HR who knows how AI will impact our career paths, because they don't [know]."
The bottom line is that individuals need to learn how to learn because what AI can do today differs from what it will be able to do tomorrow, so the human-and-machine relationship will evolve over time.
Even if AI was just a science fiction concept today, the accelerating paces of technology and business underscore the fact that change is inevitable, so organizations and individuals need to learn how to cope with it.
Don't dismiss the other guy
AI proponents and opponents both have valid arguments because any tool, including AI, can be used for good or evil. While it's true AI will enable positive industrial, commercial and societal outcomes, the transition could be extremely painful for the organizations and individuals who find themselves relics of a bygone era, faster than they imagined.
AI-related privacy and security also need more attention than they're getting today because the threats are evolving rapidly and the pace will accelerate over time.
An important fundamental question is whether humans can ultimately control AI, which remains to be seen. Microsoft's Tay Twitterbot demonstrated that AI can adopt the most deplorable forms of human expression, quickly. In less than 24 hours, that experiment was shut down. Similarly, a Facebook chatbot experiment demonstrated that AI is capable of developing its own language, which may be nonsensical or even undecipherable by humans. So risks and rewards both need to be considered.
Eventually, AI will be woven into the fabric of just about everything, like digital transformation and perhaps as part of digital transformation. What will your company do about it? What will you do about it personally? We'd love to continue the discussion with you in the comments section below.
Never Miss a Beat: Get a snapshot of the issues affecting the IT industry straight to your inbox.
You May Also Like
---