With Watson, Is IBM Riding Right Wave?
With Watson, Is IBM Riding Right Wave?
IBM bets that its Watson technology will ride the cognitive-computing wave to commercial success -- while rivals gear up for the connected-computing era.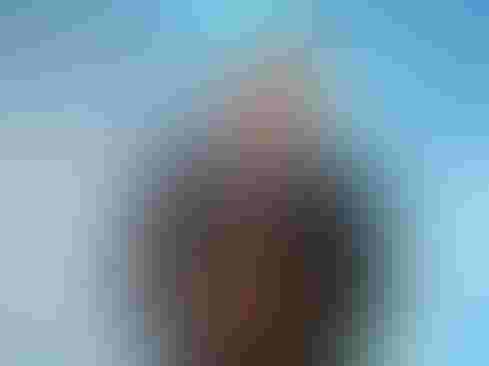 Mike Rhodin, senior VP of IBM Watson Group, says cognitive-computing systems will deliver value "in months, not years."
Going Mainstream
IBM says it will take Watson mainstream through repeatable enterprise solutions such as Watson Engagement Advisor and Watson Discovery Advisor. Engagement Advisor is essentially a better, context-aware call center adviser. Most products and services companies have call centers, and they're notoriously labor-intensive and prone to turnover. Efforts to automate have, in many cases, led to phone-tree hell and knowledge bases that turn up tens or even hundreds of documents that don't answer the customer's question.
Engagement Advisor is in the process of being deployed by ANZ Bank of Austrailia, and on Thursday IBM announced that DBS Bank of Singapore will deploy a cloud-based version of Engagement Advisor in the second half of 2014.
"There are plenty of knowledge tools today that can return documents that you would have to comb through yourself, but Engagement Advisor helps find the answers within the documents," John Gordon, a IBM Watson Group VP told InformationWeek at Thursday's event. "A second differentiator is that Watson learns, so as you bring in new information and new content, answers change over time. The system learns how to read and keep up with new information."
[Want more on Watson? Read IBM Breeds New Business Unit To Feed Watson.]
At least one competitor providing self-service contact center technology says cognitive computing is akin to a "sledgehammer in search of nails" when it comes to solving typical customer self-service problems.
"Most banks and organizations we deal with don't have hundreds of products and offers, so it doesn't take a deep learning system that has to churn through hundreds of documents to be able to come back with a meaningful answer to a customer question," says David Lloyd, CEO of IntelliResponse, a company that provides "virtual agent" systems to banks, airlines, and insurance companies.
If Lloyd's analysis is correct, it may be that Watson's call center sweet spot will be where there is a great deal of complexity and lots of fast-changing support content. This is where the Discovery Advisor application may shine, in that it is aimed at research scenarios where there's a need to look at huge quantities of fast-changing information and then ask questions where answers may not yet exist. IBM is looking at use cases such as drug discovery or medical research.
"By helping a researcher ask questions and showing relationships between information and content, we can accelerate the time it takes for researchers to identify promising paths," Gordon said.
Jay Katzen, president of Elsevier Clinical Solutions, said Watson Discover Advisor is being tested to help overcome a healthcare system in this country that is "in a state of disarray" due to a "explosion of information." Not only are 5,000 new research articles published each month, there's a flood of new genomics and imaging data as well. Katzen said his hope is that Watson can help hospitals and clinicians improve outcomes, reduce readmits and cut down on preventable medical errors, which he says now rank as the third leading cause of death in the US.
In mainstream applications being developed by IBM Watson Ecosystem partners, digital shopping strategy and design firm Fluid is working with outdoor clothing and equipment maker The North Face on a Watson-powered, user-driven digital shopping experience called Compass that tries to replicate the natural-language interactions and personalized advice you'd get from an expert sales associate. MD Buyline is using Watson to deliver cross-referenced medical-device recommendations and reports through the Hippocrates Procurement Advisor.
Which Wave Will Last Longer?
Salesforce's third-wave prediction taps into nearly every au courant tech trend, but the company's perspective is rather short range, starting with the mainframe era as the first wave, client-server as the second wave, and connected computing as the third wave.
IBM's version of computing history starts with tabulation -- machines built for counting in the mid-19th century -- and then moves on to the programmable computing era. The computers of the future may turn out to be well connected in an Internet of Things, but the question is whether those computers will all have to be programed or whether they will be cognitive.
IBM, thanks to its long history, has a longer-term perspective than 15-year-old Salesforce.com. With cognitive computing, it's looking over the horizon -- it hopes not too far over the horizon. Cognitive computing is not just about how computers and devices connect, it's about how they'll make sense of the flood of information all around us. When everything is connected, that problem is only going to get worse.
"There might be 1,000 points of view or 1,000 articles about a particular topic, but somebody has to read through each one of them and make sense of it all," said Gordon. "Cognitive systems not only find relevant information, they read through all of it, internalize it, and help people make sense of it."
Is Watson ahead of its time? Or will the new ecosystem and the first wave of cognitive applications wet appetites for systems that are not only connected, but that sort through all the research, product information, customer or patient records, images, Tweets, Facebook posts, user reviews, and whatever else might be available in order to unearth the most relevant information that can help people make decisions.
IBM has clearly chosen the harder wave to ride, but if cognitive computing catches on, IBM truly will be sitting on top of the world.
Doug Henschen is executive editor of InformationWeek, where he covers the intersection of enterprise applications with information management, business intelligence, big data, and analytics. He previously served as editor-in-chief of Intelligent Enterprise, editor-in-chief of Transform magazine, and executive editor at DM News.
There's no single migration path to the next generation of enterprise communications and collaboration systems and services, and Enterprise Connect delivers what you need to evaluate all the options. Register today and learn about the full range of platforms, services, and applications that comprise modern communications and collaboration systems. Register with code MPIWK and save $200 on the entire event and Tuesday-Thursday conference passes, or for a Free Expo pass. It happens in Orlando, Fla., March 17-19.
Never Miss a Beat: Get a snapshot of the issues affecting the IT industry straight to your inbox.
You May Also Like
---