'Snowmobile' Shows AWS At Its Blue-Collar Best
'Snowmobile' Shows AWS At Its Blue-Collar Best
The surprise appearance of a tractor-trailer rig on stage at AWS ReInvent in Las Vegas illustrated a new way to move a petabyte of data into AWS data centers.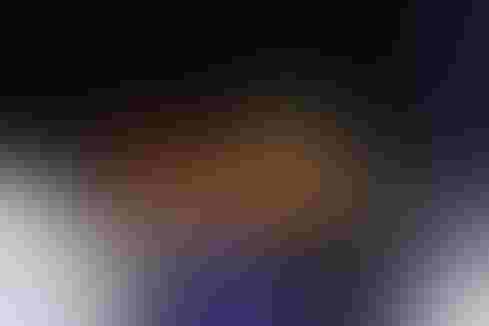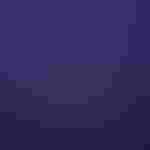 More on Cloud
Live at Interop ITX
It was an odd moment in the evolution of cloud computing when the big white cab of an 18-wheeler pulled into the auditorium at the Venetian Hotel in Las Vegas Nov. 29.
Andy Jassy, the CEO of Amazon Web Services, was finishing a two-hour keynote at ReInvent. It was a talk marked by the march of one AWS customer after another over the stage, offering testimony on their cloud experiences. It included a series of new AWS service announcements, then technical demonstrations of what the expanding universe of cloud services could provide IT.
Nearing the end of this marathon, Jassy cited the frequency with which some customers were turning to the physical shipment of data to the cloud in AWS Snowball devices. Data is loaded into a waterproof case containing a form of storage -- disk or solid state, Amazon doesn't say -- locked and shipped from an enterprise data center to AWS, where only someone with the proper security key can unload it. Snowball when it was introduced in 2015 could move 50 terabytes of data. Amazon announced at ReInvent Nov. 29 that the total had increased to 80 TBs.
But generators of petabytes of satellite data, collectors of marketplace financial data, researchers collecting genome data on millions of patients and machine learning systems collecting hundreds of thousands of server logs were not going to move to the cloud one Snowball at a time.
"We're going to need a bigger box," said Jassy, parodying the "We're going to need a bigger boat" line in the movie Jaws. And then the cargo doors swung open and in came a brightly lit 18-wheeler, a container contraption fastened to the truck bed where normally a trailer would be.
"This is where the rubber meets the road when it comes to cloud migrations," I thought to myself.
Having met with success with Snowball, Amazon was launching the Snowmobile, capable of loading and transporting 100 petabytes at a time.
"Snowmobile can move an amount of data that would take six months to move over the Internet," Jassy told the assembled crowd.
With Snowmobile, the largest customer can transport 100 petabytes at a time into the cloud in a few days or at most a few weeks. Moving the same amount over a 1Gbs direct connect line into AWS would take over 20 years, according to the information on the AWS Snowmobile product page.
Once at an AWS data center, the data can be downloaded from the 45-foot container at 1 terabyte per second. The climate controlled interior of the container is wired with multiple 45Gbs connections and can soak up 350 KW of alternating current, like a small data center, once hooked up.
What I found impressive about the Snowmobile as it drove slowly into the auditorium was Amazon's ability to combine the old world with the new, taking a basic symbol of rolling blue collar know-how and melding it into cloud operations. It just seemed unlikely that anyone else would convert an 18-wheeler into a massive, rolling storage device. As the white cab crept into the spotlight, I was hard pressed to think of another vendor that could cruise the interstate highway system to any point in North America and load up with a massive physical migration.
Jeff Barr introduced the Snowmobile in a Nov. 30 blog at about the same time Jassy signaled for the entry to begin. In it, he cited the example of DigitalGlobe, generator of a 16-year archive of high-resolution satellite imagery. The 100 PB of imagery captures six billion square kilometers of the Earth's surface, and it's stored in DigitalGlobe's storage facilities.
Jay Littlepage, VP of infrastructure and operations, said DigitalGlobe was able to keep up with the 10 PB of new image data that it generates annually, but was stumped on how to move the archive until the Snowmobile came along. With the archive being loaded into the cloud, DigitalGlobe is creating new image analysis capabilities over a lengthy time period, or new business for itself, Littlepage said.
After citing the example, Barr ended his Nov. 30 blog introducing Snowmobile on what to me was a suitably ironic note: Unlike EC2 instances which you select and fire up yourself, "This is not a self-serve product," he said. You don't have to drive the truck or connect the data lines. The blue collar know-how will help you get to the cloud.
Never Miss a Beat: Get a snapshot of the issues affecting the IT industry straight to your inbox.
You May Also Like
---