3 Things Successful Federal CIOs Must Do
3 Things Successful Federal CIOs Must Do
Former NASA CIO shares her lessons learned as chief information officer of a top federal agency.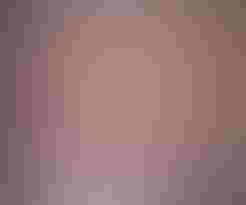 of an organization and the mission, you can always point the accusing finger at ineffective IT governance. Here are a few signs of poor IT governance:
An inability to capture agency-wide IT efficiencies (for example, through use of shared services and infrastructure consolidation)

The perpetuation of rogue, duplicative IT spending that ignores potential reuse, as well as economies of scale

Inattention to benefits realization

Waste of senior executives' time, or "rubber stamping" decisions
When I came to NASA as the Goddard Space Flight Center CIO, I found 288 email servers for a little more than 3,000 government employees. Yet email service was poor for most people, except the elite programs that had enough money in the development phase of their projects. Furthermore, there was little organizational will to invest in a critical technology to serve the most brilliant collaborators of our universe. I had often asked, "Why is this OK?" The answer could be suggested by considering the famous quote "People get the government they deserve" -- or, rather, people get the IT governance that they deserve. Poor IT governance is the original sin for almost all the problems executive leadership has with IT.
Security threats? That's a governance problem -- IT security is an afterthought. It's a compliance exercise versus a thoughtful strategy that examines an agency's threat landscape and implements a thoughtful technology framework for mitigation.
Large IT program failures? Another governance problem -- behind almost every major publicly embarrassing IT fiasco, you probably won't find a CIO.
And one more thing: If government were run like a business, then would you even be selected as a CIO? That raises the question that new CIOs need to ask and answer: Do they have the management, leadership, and technical skills needed to do their job? A successful CIO needs to apply continuous learning to his or her career. This means continuous improvement of leadership skills, technical knowledge, and management processes.
3. What color is your parachute?
Way back in elementary school, I read the book What Color Is Your Parachute? by Richard Nelson Bolles. It encourages job seekers to ask themselves "What am I good at?" or "What do I enjoy?" and seek a career that satisfies those needs.
I had a wonderful professor in college, the late Dr. Frank M. Snowden. He was my professor for Latin and classics. He certainly was a memorable person, but one encounter I had with him stuck with me for life. At the time, I was a pre-med major and not particularly loving my academic life. But all the good students at Howard majored in pre-med, so I felt compelled to do likewise. He told me a secret for success: If I studied what I was passionate about and loved, I would be successful.
I left his classroom and changed my major to mathematics and declared my minor in Latin. It was an action that led this dreamy mathematician to become an entry-level GS-7 civil servant at NASA's Goddard Space Flight Center (in what was my first tour at Goddard).
I recalled his advice from nearly 40 years ago when I muddled through deciding what I wanted to do in my post-federal career. What does a geeky girl do after she's been the CIO of one of the coolest agencies around? She does what she loves -- and with people she loves. I've pulled a couple of all-nighters the past two weeks, but it was easy. It was easy because I was doing something that was enjoyable.
Passion intensifies power and inspires purpose. The leadership guru John C. Maxwell writes, "People are instructed by reason, but they are inspired by passion." He goes on to say that passion is the first step to achievement, the foundation for excellence, and the key to success. It seems like CIOs today are called to the mindless duty of compliance and the political security of an unrocked boat, but in the frenzied passion that burns inside of them lurks their power and their purpose in following their true calling.
Another thing that Bolles discusses in his book is the importance of networking. Federal CIOs are loath to network with one another. Assuming that they followed their passion in selecting their career, they prefer to hang with industry people who tell them how smart (and beautiful) they are, instead of hanging out with people who are trying to accomplish similar goals.
Last but not least, parachutes also offer a safe landing. Don't overstay your welcome. It's no joke to know that CIO stands for "career is over." At some point, you must leave, whether you're a political appointee or not. The longer you stay, the more likely you'll lose control of your destiny.
So, in summary, my message to new federal CIOs is simple. 1. Recognize quickly what true influence should be. Do not be seduced by the mercurial interest of the Washington beltway. 2. Do your best to attack the IT governance problem. If all else fails, make yourself useful, and don't overstay your welcome. 3. Plan your safe landing, and don't overlook your true friends.
Our InformationWeek Elite 100 issue -- our 26th ranking of technology innovators -- shines a spotlight on businesses that are succeeding because of their digital strategies. We take a close at look at the top five companies in this year's ranking and the eight winners of our Business Innovation awards, and we offer 20 great ideas that you can use in your company. We also provide a ranked list of our Elite 100 innovators. Read our InformationWeek Elite 100 issue today.
Never Miss a Beat: Get a snapshot of the issues affecting the IT industry straight to your inbox.
You May Also Like
---