3 Tips to Recognize Hidden Costs of the Cloud
3 Tips to Recognize Hidden Costs of the Cloud
Cloud usage and demand has spiked, but businesses must be wary of hidden cloud "gotchas" when it comes to modernizing and scaling their cloud infrastructure.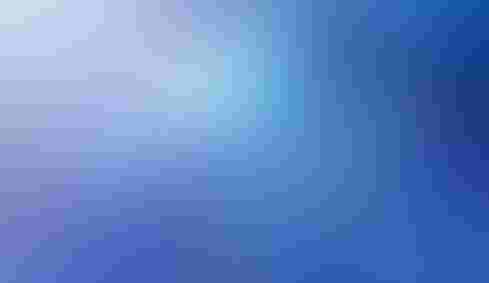 Image: Kalawin - stock.adobe.com
In response to the global workforce turning remote virtually overnight, organizations have been forced to push their connected environments, such as cloud networks and back-end infrastructure, to the limits. Simultaneously, governments and enterprises have been scrambling to leverage critical data-driven insights in the fight to contain COVID-19. Because of these recent events, the year 2020 has shed light on the utmost importance of having an agile, reliable modern cloud infrastructure in place, especially when digital transformation has, in many ways, been hastened by the pandemic.
However, putting the backbone of a cloud network together is no easy feat. Enterprises especially must be alert and aware of the "hidden costs" associated with the cloud. In partnership with Teradata, McKnight Consulting Group recently published a whitepaper comparing and contrasting companies' modern cloud database options in terms of value to help organizations accurately determine and weigh the costs of their cloud decisions.
Say you're looking to modernize your enterprise's cloud infrastructure. To evaluate the true value of modern cloud database options, you should ask yourself the following questions:
Is that low price quote actually accurate? The cost profile options for basic cloud databases are straightforward if you accept the default, basic storage options. However, many decision-makers underestimate the total cost of ownership of cloud analytics platforms as they scale up their analytics programs. It can be enormously expensive and confusing if you seek the best price-performance for more robust, enterprise workloads and configurations. Don't be fooled by the deceivingly low price points. Be skeptical about if this technology can truly support complex business intelligence needs. 
What is the true cost of ownership? To accurately assess the cost of the cloud, companies need to evaluate all components of the cloud data warehouse including data size/nodes, separating storage and compute, impact of concurrency demand, total cost of ownership and more. There's certainly an upside if demand is lower than predicted, but when demand exceeds expectation the cost ceiling can be quite high. 
Once you've answered these questions, how do you take this information and determine the best cloud infrastructure option for your enterprise? Some cloud analytics platforms can appear beneficial and desirable, but often include "gotchas" to ramp up costs which many organizations do not realize until after deployment. Here are three tips to avoid being fooled.
1. Understand that scale-out impacts cost
Let's say you budget $2.2 million for a single cluster to run 24/7 for an entire year. However, when you go into production, you realize this single cluster does not supply enough compute power to get through periods of heavy usage where it's necessary to facilitate high-volume queries concurrently, so you enable a multiple cluster scale-out. Even one additional cluster makes your expense jump to $2.6 million. Setting these expectations now and understanding how scaling out impacts cost can help prevent cloud sticker shock down the road.
2. Faster input/output is expensive
Any cloud professional will tell you that disk input/output (I/O) is one of the top performance killers in analytical engines. With cloud vendors offering different levels of storage I/O performance, it's important to know the difference between throughput and IOPS. Conventional, on-premise disk performance is typically measured in MB or GB per second of throughput. However, in the cloud, performance is usually measured in input/output operations per second (IOPS). It's important to remember that storage volume and IOPS can factor greatly into the price-performance equation.
3. Test for price-performance 
Conducting tests for price-performance is an essential step in the platform selection process. It can, however, be extremely difficult to do well. A few aspects to consider and measure include query and load performance, data and usage scale, ease of use, vendor involvement, and many more.
Though cloud usage was already on an upswing prior to the COVID-19 epidemic, digital transformation has been fast-tracked for many companies, and the need has never been greater to leverage complex analytics to forecast trends on customer demand and drive insights around public health. As demand for both the cloud and analytics grow, more and more concurrent users will bring increasing demands with evolving, complex workloads. Instead, enable your analytics platform to deliver value to your organization. All told, the true gauge of value is price-performance, which is why it's essential that you demand reliable performance at a predictable price from your analytical platform.

Never Miss a Beat: Get a snapshot of the issues affecting the IT industry straight to your inbox.
You May Also Like
---