5 Cloud Collaboration Tools Leaders Emerge
5 Cloud Collaboration Tools Leaders Emerge
From IBM to Yammer, these 5 vendors do the best job of balancing a vision for cloud collaboration with enterprise-class capabilities, Forrester Research says.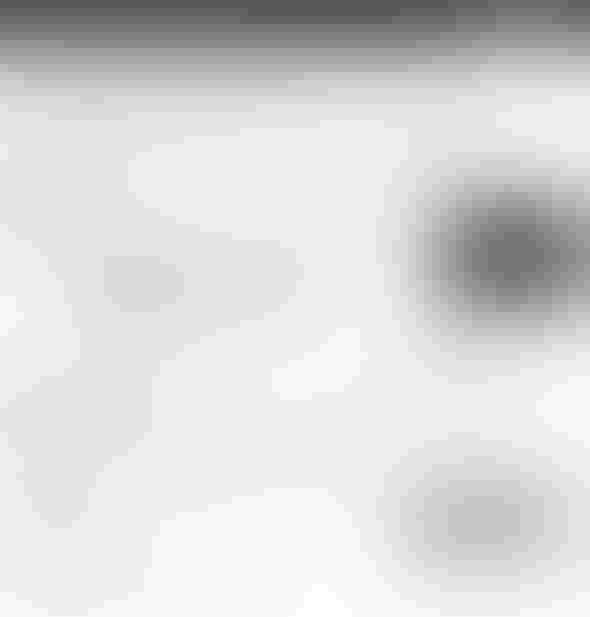 Enterprise Social Networks: A Guided Tour
Enterprise Social Networks: A Guided Tour (click image for larger view and for slideshow)
Yammer and Box built their businesses around collaboration in the cloud, but IBM, Microsoft, and Salesforce.com also rank among the leaders, according to Forrester Research.
The Forrester report on Cloud Strategies Of Online Collaboration Software Vendors also looked at Google, Cisco, and Citrix as "strong performers," but a cut below the leaders.
Although the Forrester's analysis is presented as a matrix of virtues, rather than a straight ranking, IBM shines for both the strength of its current offering, its market presence, and its strategy. IBM's SmartCloud for Social Business includes hosted versions of its IBM Connections enterprise social networking software, as well as tools for email, calendar, instant messaging, and other modes of online teamwork.
[ Where to begin? Read TD Bank's Social Strategy: Start Small, Think Big. ]
Microsoft actually owns two of the leading positions in this market by Forrester's ranking. Yammer is currently looking to maintain its momentum, as part of Microsoft, following a $1.3 billion acquisition. However, because the acquisition is so recent and the product lines have not yet begun to be integrated at any deep level, Forrester based its evaluation of Microsoft on Office365, which includes online document editing tools as well as cloud-hosted editions of SharePoint and Lync. In Forrester's analysis, a virtue of Office365 is that it "eases enterprises into the cloud by allowing IT leaders to pick which collaboration workloads move into the cloud and which remain on premises."
As a cloud-native product, Yammer's appeal is very different, more in tune with the consumerization of IT. A basic version of the Yammer service is offered for free, giving it mass-market appeal, while more serious enterprise users can convert their Yammer enterprise social networks to paid accounts. Although Yammer takes some heat from IT leaders over this freemium structure, Forrester said the service boasts "fairly sophisticated IT administration capabilities" for paying customers, "enabling abilities like multiple domain management, multiple access controls, and centralized provisioning and deprovisioning of users." Forrester expects Microsoft influence to "shore up Yammer's data center ops, global sales organization, and security and compliance capabilities."
"Microsoft will make Yammer stronger, and Yammer will make Microsoft stronger," said T.J. Keitt, lead author of the Forrester report. Whether the combination of the two will make for the strongest player, overall, is hard to say--particularly because Microsoft is likely to keep the two operations fairly separate "at least for the next couple of years," he said.
One of the important ways Microsoft will strengthen Yammer is by giving it more data centers to operate from. Previously, the Yammer cloud operated out of a single data center, which was a weakness in resiliency and disaster recovery, Keitt said.
The cloud collaboration services Forrester studied aren't all comparable, in the sense that Box, for example, does not offer as broad a range of services as IBM or Microsoft. However, the analysts tried to look at them all in the context of the questions enterprise customers raise about the sophistication, reliability, and security of cloud services, Keitt said. Also, although some vendors make a big distinction between "pure" multi-tenant, instant-signup cloud-computing models versus other forms of Internet application hosting, Forrester treated those architectural decisions as just one of many evaluation criteria.
Forrester sees IBM, Microsoft, and Salesforce.com leading by virtue of enterprise experience. Salesforce is on that list because it pioneered Software as a Service (SaaS) for the enterprise, initially with its customer relationship management (CRM) product, and makes its Chatter social collaboration service particularly attractive to enterprises that have adopted Salesforce CRM and other elements of its cloud platform.
Box, Yammer, and Google are the leading purveyors of consumerization, often finding a foothold in organizations because individual knowledge workers start using a free version or procuring a paid account independently. To succeed with this model, they have no choice but to make their products as easy and pleasant to use as possible, the report notes. However, Box and Yammer "are willing to slowly walk clients into this new world with integrations into on-premises systems," while Forrester judges Google too eager to push toward a purely browser-based world of productivity applications that most enterprises aren't ready for.
Forrester sees Cisco and Citrix as strong players, but both in a state of transition. Cisco recently put its Quad social platform under the WebEx brand, because WebEx is Cisco's best known and most popular cloud collaboration service. Citrix, meanwhile, is branching out from GoToMeeting and related GoTo-branded services, acquiring ShareFile for file sharing and Podio, a social networking and productivity tool distinguished by its easy extensibility through user-designed "apps."
IT leaders tend to be intrigued by online collaboration services, yet the questions they ask "reflect lingering doubts" about the feasibility of moving collaboration to the cloud, according to Forrester. Despite those doubts, many of them are making the move, or at least starting to.
In a survey of 2,438 IT executives and technology decision makers in Canada, France, Germany, the U.K., and the U.S., Forrester found that 56% have moved or plan to move some of their enterprise collaboration systems to the cloud. To break that down further, 17% currently plan to complement on premises collaboration systems with SaaS, and another 17% plan to do so within the next two years. Additionally, 8% have replaced all or most of their collaboration systems with SaaS products already, and 14% plan to do so within two years.
Ramsey Pryor, manager of IBM SmartCloud for Social Business, said he is glad to get recognition that his service is among the leaders in cloud collaboration, yet he stressed that IBM is not necessarily trying to push businesses toward the cloud. "We're trying to meet businesses where they are in the course of cloud adoption," he said. "Some are ready to go all-in," while others are taking a more phased approach. "We want them to know that cloud is something they can start with now, and start getting value from."
Follow David F. Carr on Twitter @davidfcarr. The BrainYard is @thebyard and facebook.com/thebyard
Social media make the customer more powerful than ever. Here's how to listen and react. Also in the new, all-digital The Customer Really Comes First issue of The BrainYard: The right tools can help smooth over the rough edges in your social business architecture. (Free registration required.)
Never Miss a Beat: Get a snapshot of the issues affecting the IT industry straight to your inbox.
You May Also Like
---