6 Dell Storylines To Watch In 2013
6 Dell Storylines To Watch In 2013
With Tuesday's purchase of Credant, Dell has bought 19 companies in the last four years. But what does all the activity mean for the company's future?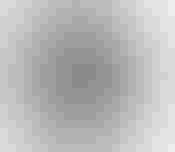 Windows 8: 8 Big Benefits For SMBs
Windows 8: 8 Big Benefits For SMBs (click image for larger view and for slideshow)
Dell has spent around $13 billion on 19 acquisitions since 2008. This buying spree has included more than $5 billion in the last year alone, with Tuesday's purchaseof data-protection specialist Credant Technologies representing the most recent addition to the Dell portfolio.
Company founder and CEO Michael Dell assertedduring December's Dell World conference that all the activity has helped turn his namesake into an end-to-end IT service provider. By and large, his words ring true; the company enjoyed enough success in 2012, most notably in servers, to substantiate its role as a major player. Nevertheless, haziness surrounds the company's ability to compete with HP, IBM, Oracle, Cisco and other wide-reaching industry powers.
Here are six 2012 trends that will define how Dell continues to redefine itself in the new year.
1. Slumping PC Sales.
Dell made its name by producing affordable PCs, but this one-time cornerstone is now one of the company's biggest sources of uncertainty. To be fair, the PC market as a whole lost steam in 2012, thanks to not only a slowdown in sales prior to the release of Windows 8 but also increased competition from smartphones and tablets. Even so, Dell was hit particularly hard, shipping fewer units and securing less of the market in 2012 than it did in 2011.
[ How successful has Dell been in broadening its appeal? Read Dell's 'Transformation': Customers Speak. ]
Michael Dell has expressed faith in the company's ability to rebound in the PC space and gain traction among tablet users. At Dell World, for example, he predicted that Windows 8 and its touch experience will help PCs, particularly convergence devices, to claim a chunk of the BYOD market. Unlike other Windows releases, which could be installed on any machine with adequate processing power, the new OS's fate is indeed bound to new PC sales -- its tactile functions will take over the enterprise only if businesses embrace touch-friendly hardware. With many companies still recouping Windows 7 investments, the new machines will need consumer popularity to make this happen. Dell has brought to market a variety of new devices intended to both maximize the benefits of a touch-based OS, and, with its laptop-tablet hybrids, cater to increasing demands for mobility. Even so, Windows 8 has been seen as a gamble for both Microsoft and OEMs, and early sales numbers haven't succeeded in turning the tide. Forecastssuggest PCs will return to modest growth in the future, but industry watchers will need to wait until 2013 to see if Dell leads the charge.
2. Ups And Downs In Storage.
On one hand, Dell performed very well throughout 2012 in certain storage segments, such as the iSCSI SAN market. It also earned high marks in InformationWeek's storage evaluation. On the other hand, the company experienced overall revenue declines in the space, lost storage chief Darren Thomas, and prompted questions about its breakup with market powerhouse EMC. While amassing the mixed record, Dell continued to introduce new storage products and tout the ROI benefits that its modular upgrade path offers SMBs. The company additionally broke into the converged infrastructure networking and server business, which could produce trickledown benefits for its storage sales. The mid-market space that Dell's business strategy targets has attracted attention from companies such as Netapp, however, so Dell's storage outlook for 2013 is still ambiguous.
3. Inroads In Servers.
Midway through the year, Dell was one of the bright spots in an otherwise uninspiring server market. The most recent figures reveal that Dell has accelerated this momentum to achieve its best performance to date, including success among not only its bread-and-butter SMB clients but also high-end customers. Future success, though, will rely on its Active Systems converged infrastructure platform, which was unveiled in October by Marius Hass, Dell's newly-minted president of enterprise solutions and a veteran of competitor HP.
Michael Dell acknowledged the importance of convergence during Dell World. Indeed, a variety of factors -- virtualization, cloud computing, energy and space consciousness, the demand for automation and reduced administrative burdens -- have positioned this consolidation of server, networking and storage functions as the data center infrastructure of the future. Haas said at the Active System launch that the new platform compares favorably to competing systems, such as Cisco's UCS. These claims have yet to be tested against market preference, however, and Cisco hasn't stood pat with its offerings. HP is also a force in this area, so Dell's new line will have to prove itself if the company is to continue its strong server growth.
4. A Security Focus.
The Credant acquisition is just the newest in a spree of security-focused purchases Dell has made over the last year. The company bought SonicWall, a maker of Unified Threat Management platforms, in March for over $1 billion and has been using the technology to offer next-gen firewalls and improved cyber-attack protection in its most recent products. This deal was preceded by Dell's February purchase of AppAssure, an acquisition that gave the portfolio end-to-end backup and data-protection services, including support for virtual servers. Prior to these purchases, Dell had relied on partnerships with Cisco, Netgear, Watchguard and others to bolster its security offerings. With the new acquisitions, Dell is in position to shed its dependence on other companies and develop into a major player on its own terms.
5. Diversity Galore: Virtualization, Mobility, Device Management, Software And The Cloud.
More apps are being deployed to mobile devices than before, data is being split between on-premises and cloud-based solutions, and IT staffers are increasingly demanding that the tools for wrangling all this complexity be simplified and automated. Dell -- largely under the stewardship of John Swainson, who began running Dell's software group in March -- has acquired technology to keep pace with emerging trends. The April purchase of Wyse, for example, has provided a firmer foothold in virtualization and thin clients. It also has helped Dell develop its MDM capabilities. Evolving device, security and systems management tools from KACE, meanwhile, are intended to fit snugly alongside the new offerings while continuing to help Dell grow from the mid-market out.
On the cloud front, Dell has purchased aggressively, culminating with the recent addition of Gale Technologies, an acquisition that promises cloud-migration capabilities and that support for heterogeneous environments will soon appear, among Active System highlights. The consideration for heterogeneity is a particularly important point, both because few companies are embracing a wholesale shift to the cloud and because the technology allows Dell to keep pace with Cisco's similarly themed Cloupia purchase.
The $2.4 billion purchase of Quest in July was one of the biggest signs of Dell's software ambitions, which entail synergizing resources throughout the portfolio. With identity and access management capabilities, Quest fit in well with the above-mentioned security purchases, but it also added performance monitoring and system management tools that could be applied to any number of Dell products and services.
How all the software pieces will complement one another will be a significant point for Dell in 2013. If the pieces come together harmoniously, the company could challenge big names like IBM. If customers perceive that certain pieces don't fit, or that there's confusing overlap among services, Dell's plans for expansion could hit a difficult roadblock.
6. No Love From Investors.
Dell's stock reached its high point for 2012 on Feb. 21, when shares traded for $18.36. Since then, investors have been mostly bearish on the company's prospects; stocks hit a 52-week low of $8.69 on Nov. 16 before somewhat rebounding to settle around $10.50.
At Dell World, Michael Dell shrugged off Wall Street's timid reception; he stated that the company's cash flow is healthy and argued that by investing in its future, Dell might naturally suffer short-term losses. IDC analyst Matt Eastwood, meanwhile, told InformationWeek that investors, preoccupied with dismal PC numbers, might be undervaluing Dell's enterprise assets.
The company, though, has continued to miss Wall Street's goals, even after tempering its outlook earlier this year. Dell's CEO made a good point when he asserted that temporary losses shouldn't distract from a forward-looking roadmap. After all, with the entire market slumping, poor PC sales aren't necessarily a reflection of the company's business strategy -- especially when that strategy aims to diversify revenue streams beyond the personal computing arena. Even so, if Dell's rough streak continues into 2013, many will doubt whether the company can contend, let alone lead, in its new conquests.
The year 2012, in short, was about collecting the right pieces. Although more acquisitions likely will follow in coming months, 2013 will need to be about successfully blending the pieces into a cohesive set of products and services.
Upgrading isn't the easy decision that Win 7 was. We take a close look at Server 2012, changes to mobility and security, and more in the new Here Comes Windows 8 issue of InformationWeek. Also in this issue: Why you should have the difficult conversations about the value of OS and PC upgrades before discussing Windows 8. (Free registration required.)
Never Miss a Beat: Get a snapshot of the issues affecting the IT industry straight to your inbox.
You May Also Like
---