8 Apple Changes That Matter
8 Apple Changes That Matter
Amid Apple's two operating system updates, new hardware and new services, these pieces of news from WWDC 2013 stand out.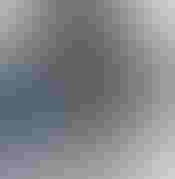 7 Slick Siri Alternatives
7 Slick Siri Alternatives (click image for larger view and for slideshow)
Apple showed off upcoming revisions of OS X and iOS at its Worldwide Developer Conference (WWDC) on Monday, along with new portable and desktop computers. Among the products and features discussed, these eight are the ones that matter most.
1. Mac Pro
A year ago, Apple CEO Tim Cook promised to redouble the company's efforts to maintain secrecy, something that had slipped following the loss of phone prototypes in 2010 and 2011. At its 2013 developer conference, the company headed in the opposite direction by offering a preview of the forthcoming redesign of its Mac Pro desktop computer.
There's a certain logic to the decision: Media professionals who use the Mac Pro have been pressing Apple to demonstrate its continued commitment to high-powered desktop workstations as the company's product line has become increasingly mobile-focused.
Following a lackluster Mac Pro update last summer, Cook reportedly wrote an email to one concerned customer, reassuring him that a new Mac Pro was planned for 2013. That's about as close as Apple gets to disclosing an enterprise roadmap.
The Mac Pro obviously matters to Apple, not just as a nod to the company's past, but as a proof of life: When Phil Schiller, SVP of worldwide marketing, said Apple was breaking with tradition to show off a future product, he did so in a way that was clearly intended to rebut criticism that dogged the company: "Can't innovate anymore, my ass!" Schiller declared as he showed off the forthcoming hardware.
[ Learn more about Monday's WWDC keynote. Read Apple Debuts OS X Mavericks, iOS 7, Mac Pro Tube. ]
Apple changed its name from Apple Computer, Inc., to simply Apple, Inc., in 2007, following the introduction of the iPhone. More than six years later, the company has demonstrated that it's still committed to traditional computers, even as the market moves away from them.
2. MacBook Air
It's hard to get excited about battery life. But battery life matters for mobile computer usage. If Apple's claims about the power efficiency of the latest MacBook revision prove accurate for real-world usage, the company could further distance itself from competing PC makers, which have had a hard time coming up with notebook designs as compelling as the MacBook Air.
Apple is promising all-day battery life. The company says its new 11" MacBook Air will last nine hours on battery power and its 13" model will last for 12 hours, up from about five hours. For users who can recharge their MacBook Air at night, this effectively eliminates the possibility of being without power.
Much of the credit goes to Intel's power-efficient Haswell chip set -- something competing computer makers will be using, too -- but Apple is also focusing on tuning its OS X software to use less power. The forthcoming version of OS X, known as OS X Mavericks, adds features like Timer Coalescing, App Nap and Compressed Memory to further prolong battery life on Mac notebooks. When it comes to power consumption, less is more.
3. iOS: AirDrop
Sharing files will get a lot easier under iOS 7, at least between iOS devices. A feature previously available in OS X, AirDrop, will be available on mobile devices through iOS. Apps can use AirDrop to share photos, videos or other content with people in the user's Contacts list.
Craig Federighi, SVP of software engineering, noted that AirDrop works, "no bumping required," in reference to Android's approach to local data transfers, bumping phones. Whether having to click "Accept" is any better than a physical gesture isn't immediately obvious. But AirDrop is a much needed feature in iOS.
4. iOS: Activation Lock
Smartphone thefts have surged recently and Apple has been under pressure to do something about securing lost mobile devices and data, as have competing smartphone makers.
iOS 7 offers an answer: It includes a feature called Activation Lock that prevents the Find My iPhone feature from being disabled without the device owner's Apple ID and password. It also prevents a device from being reactivated after it has been remotely erased (which can be done via Find My iPhone). While this won't make a powered-down iPhone trackable or erasable, it should make stolen iPhones less valuable to thieves. 5. iOS: Automatic App Updates
Users of iOS devices with a significant number of apps soon discover that it takes a lot of effort to keep every app up-to-date. iOS 7 will dispense with this administrative chore by automating app updates. When this feature was mentioned at the WWDC keynote presentation, the cheering was noticeably louder than for almost any other announcement.
6. OS X/iOS: iTunes Radio
Apple's answer to Pandora is iTunes Radio, a free music streaming service supported by ads. Users who pay $25 annually for Apple's iTunes Match service can listen to iTunes Radio without ads. iTunes Radio offers personalization, informed by past iTunes purchases and listening habits. And it can be controlled using Siri voice commands. The downside of iTunes Radio is that iTunes, an app many consider an unwieldy holdover from the desktop computer era, remains an integral part of Apple's strategy.
7. OS X: Maps
Apple last year dumped Google as a map data provider in an attempt to regain control over what has become a critical platform service. But Apple's iOS 6 Maps app fared poorly in the market, resulting in an executive shuffle and an apology from Apple's CEO.
Now Apple is bringing its mobile Maps technology to its desktop operating system. The company has been working feverishly to improve Maps since the app's underwhelming debut last year. By adding Maps to OS X and introducing a Maps SDK for OS X app developers, Apple is demonstrating that it isn't going to roll over and cede mapping services to Google.
Apple can't afford to give up because Google isn't taking prisoners. Google is reportedly finalizing a deal to acquire Waze, a community mobile mapping service that both Apple and Facebook were said to have been pursuing, for $1.3 billion. Map technology remains a highly contested area.
But Apple is using its home field advantage to encourage the use of its mapping services. OS X Mavericks will put Apple's maps into Calendar and other apps.
8. iOS: The New Look
Design matters. Apple relies on design as the thing that sets it apart from the competition. It made that point with two separate videos during the WWDC keynote. Design matters because it's about function as well as form: It influences how people use software and hardware. It affects how people feel about their technology. And it appears to pay off: 73% of iOS users are "very satisfied," compared to just 43% of Android users, claimed CEO Tim Cook.
Never Miss a Beat: Get a snapshot of the issues affecting the IT industry straight to your inbox.
You May Also Like
---