8 Killer iPhone 3G Alternatives
8 Killer iPhone 3G Alternatives
Apple's iPhone 3G may be hogging the headlines, but there is a slew of other smartphones from HTC, Samsung, RIM, Nokia, LG, and GPS-maker Garmin, that can offer the same, if not better features. While the iPhone 3G has undoubtedly been a hit -- with over 1 million sold in three days -- it's not for everyone. Gripes are piling up about the mandatory AT&T service, the camera, the lack of a physical keyboard, and some of the decisions made behind the Apple App Store.
Fortunately, there are multiple handsets that can provide similar, if not better experiences than Apple's latest smartphone.
While the iPhone 3G's enterprise capabilities are a highly-touted, some IT departments may still be nervous about it. But, those departments are likely to have experience with BlackBerrys, and Research in Motion is readying its next generation of smartphones.
1. BlackBerry Bold
The BlackBerry Bold is generating much pre-launch buzz due to its snazzy redesign, integrated Wi-Fi, 3G-network capabilities, and assisted GPS. Fitting for a RIM device, the handset will have a full, physical QWERTY keyboard that will make shooting off e-mails a breeze. The Bold, reviewed here, is expected to be released in August or September.
2. HTC Touch Pro
If you're a fan of touch-screen interface but still need a physical keyboard, the HTC Touch Pro may be your next smartphone. The Windows Mobile handset uses the TouchFlo interface to navigate programs, browse through the Web, and flip through photos and contacts. It also packs a slide-out, five-row QWERTY keyboard for composing e-mails, and editing documents.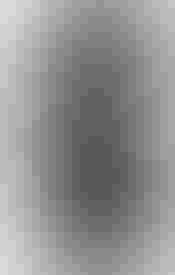 HTC Touch Diamond supports 3G broadband-like networks, and includes features that focus on Web browsing and checking e-mail. (click for image gallery)
The Touch Pro also has Wi-Fi, GPS, Bluetooth support, a 3.2-megapixel camera, and 3G-network capabilities. HTC's Touch Diamond also packs in all these features, but it ditches the physical keyboard.
3. LG Voyager
If a physical keyboard is your desire, reach for the LG Voyager, which also has a touch interface. While not necessarily a "smartphone," -- it's not able to add independent apps -- the Voyager does have a 3G data connection, an HTML Web browser, a digital player for music and videos, and a microSD memory slot that holds up to 8 GB of storage. Corporate e-mail capability is not native to the device, but can be achieved using the Voyager's RemoSync application.
4. LG Dare
Another option for Verizon Wireless subscribers is the LG Dare, which is clearly aimed at the casual market, but has features and a design that may make mobile professionals look twice. This small touch-screen phone has a large screen with haptic (touch) feedback, and the handset sports a stylish finish.
It also packs a full HTML browser that uses Verizon's EVDO Rev. A network, a microSD slot, and Bluetooth capabilities. The phone also bests the iPhone with a 3.2-megapixel Shneider-Kreuznach certified lens, face-detecting technology, and video-recording capabilities. 5. Nokia N96
In terms of sheer power and features, the Nokia N96 and Samsung Omnia are arguably better than Apple's handset.
Nokia's latest flagship in its N series is a powerhouse. It has full Internet browsing capabilities over Wi-Fi or high-speed data networks, and is compatible with corporate e-mail. Its 16 GB of internal memory can be expanded via microSD slot.
The Symbian-powered device has assisted-GPS, a document viewer, Bluetooth capabilities, and is capable of receiving mobile television. It also has an impressive 5-megapixel camera with Carl Zeiss optics, and a front-facing camera for video calls.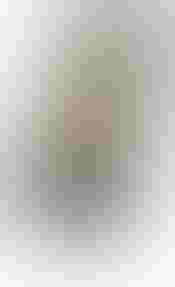 Samsung's Omnia features a touchscreen that automatically adjusts from landscape to portrait mode. (click for image gallery)
6. Samsung Omnia
Announced the same day as the iPhone 3G, the Omnia sports a 3.2-inch WideQVGA display that's navigated by touch. The Windows Mobile device has an auto-rotating accelerometer, handwriting recognition, a 5-megapixel camera, built-in GPS and Wi-Fi, and it will have 3G-network capabilities.
7. Samsung Instinct
For Sprint subscribers, the Samsung Instinct provides a legitimate alternative to Apple's handset. Since its unveiling in mid June, the Instinct has been flying off the shelves. The touch-screen device features a large display, expandable memory, a multimedia player, 3G-data capabilities, and is capable of receiving corporate e-mails.
8. Garmin Nuvifone
If there's a wildcard in the deck, it's from Garmin, which will be rolling out its first mobile phone later this year. Well known for its personal navigation and GPS devices, Garmin is now diving into the smartphone market. The Nuvifone will pack a large touch-screen display, built-in Wi-Fi, e-mail capabilities, and a Web browser. Because it's coming from Garmin, the phone is expected to offer excellent turn-by-turn navigational services.
The iPhone 3G frenzy is going strong, but the phone's competitors are worthy of serious attention. Before you buy your next smartphone, take the time to look at these iPhone alternatives -- you may be pleasantly surprised.
Never Miss a Beat: Get a snapshot of the issues affecting the IT industry straight to your inbox.
You May Also Like
---