Amazon Counters Google Cloud Price Cuts
Amazon Counters Google Cloud Price Cuts
Amazon trotted out a wide range of price cuts to Amazon Web Services products one day after Google made a similar announcement.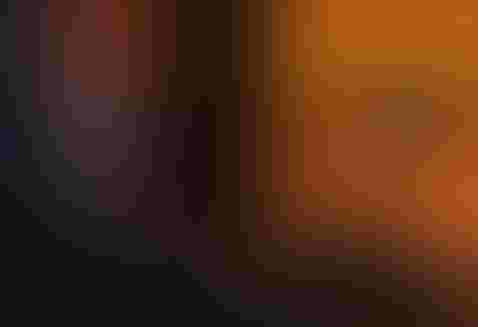 Andy Jassy at AWS Summit 2014. (Image: <a href="https://www.youtube.com/watch?v=LddZDa2VK34#t=621" target="_blank">AWS</a> video.)
Amazon Web Services announced Wednesday one of its largest-ever price reductions for a wide range of virtual instances and services.
Amazon's announcement at AWS Summit 2014 came a day after Google made a 32% price cut across all virtual instances on its Compute Engine, dropped Cloud Storage rates by 68%, and cut BigQuery prices by 85%.
However, Amazon senior VP of web services Andy Jassy, during the main Amazon executive address at the Summit, made no reference to Google as he described portions of Amazon's existing catalogue of services, then cited its 41 price reductions in the last six years, and finally came to "our 42nd price cut."
Amazon cut the price of its Simple Storage Service by an average of 51%, with cuts varying between 36% and 65%, spread across the different tiers of the service. S3 is Amazon's popular service for storing large object files over a long period of time. It is used to store many different types of data, both structured and unstructured.
The move will lower Amazon's price of storage in S3 to $0.03 per GB for the first TB in its Standard Storage service. Google's 68% price cut Tuesday means that its first TB of storage has been reduced to $0.026 per GB a month. Amazon, however, also cut prices in its Reduced Redundancy storage from $0.068 to $0.024 per GB a month. Glacier storage, Amazon's low I/O and infrequently accessed permanent service, remains at $0.01 per GB a month.
[Want to learn more about how Google is challenging Amazon's cloud cred? See Google Turns Up The Heat On Amazon.]

AWS reduced the price on its M3 general-purpose server instance running under Linux by 38%. An M3.medium, a virtual server with a single virtual CPU, 3.75 GB of RAM, and 4 GB of solid state disk, will drop from its current $0.113 to $0.07 per hour for an on-demand instance, as of April 1. On-demand instances are available at the swipe of a credit card. Reserved and spot instances, which cost less, have different payment terms that require more upfront payment and commitment, or a willingness to wait for unutilized capacity on Amazon.
An M3 running under Windows received a smaller reduction of 24 to 27%.
In Amazon's sometimes confusing lexicon of virtual instances, the M3 is a modernized version of its initial, general-purpose M1 servers from eight years ago. The M3 runs on a modern CPU, usually the Intel E5-2670 Sandy Bridge Xeon processor, and the virtual CPU uses one of the core's two threads. The chip runs at 2.6 GHz.
That makes the M3 significantly more powerful than its M1 predecessor. An M1.medium is a virtual server with a single virtual CPU and 3.75 GB of RAM, with 410 GB of disk storage instead of SSDs, meaning it will have slower operations overall as the CPU waits on I/Os. It's currently priced at $0.12 an hour, which will be reduced April 1 to $0.087, a drop of 36%. The single virtual CPU, despite the similarity of some other elements, is a weaker chip, equivalent to one single-threaded core of a 2006 or 2007 Xeon running at 1 GHz. Amazon claims the more modern M3 virtual machine will get more work done with the same application, if the application can use the processing power.
Likewise, the modernized virtual instance, compute-intensive C3.large combines more processor power with a limited amount of memory. The C3 received a 30% price reduction running under Linux, and 19% under Windows. A C3 server comes with two virtual CPUs, or roughly a double-threaded core of a Xeon E5-2680 Sandy Bridge chip running at 2.68 GHz, 3.75 GB of RAM, and two 16-GB SSDs. With the 30% reduction, it costs $0.105 an hour.
The C3 series is an upgraded version of the C1 instances that are still offered by Amazon. AWS VP Adam Selipsky explained in an interview after Jassy's address that M3 and C3 server instances are meant to replace M1 and C1 instances with new users. Their more powerful processors give them a price-performance advantage, he said. But some customers have geared applications to run with existing C1 and M1 instances, so Amazon continues to offer them.
The accompanying reductions on other M1, C1, and C2 virtual server instances ranged from 10 to 40% under Linux and 7 to 35% under Windows.
Amazon also lowered prices on Reserved Instances, considered by many long-term customers as its best pricing model. Customers must make a down payment on use of the instances and hold them through a one- or three-year period. Pricing for modern Reserved C3 and M3 Instances running under Linux were lowered 30% for both one-year and three-year contracts. Under Windows, Reserved C3 and M3 Instances were lowered 16% and 18%, respectively, for one-year contracts, and 13% and 15% for three-year contracts. The older instance types were lowered 10 to 40%.
Engage with Oracle president Mark Hurd, NFL CIO Michelle McKenna-Doyle, General Motors CIO Randy Mott, Box founder Aaron Levie, UPMC CIO Dan Drawbaugh, GE Power CIO Jim Fowler, and other leaders of the Digital Business movement at the InformationWeek Conference and Elite 100 Awards Ceremony, to be held in conjunction with Interop in Las Vegas, March 31 to April 1, 2014. See the full agenda here.
Never Miss a Beat: Get a snapshot of the issues affecting the IT industry straight to your inbox.
You May Also Like
---