Amazon Launches Machine Learning-As-A-Service
Amazon Launches Machine Learning-As-A-Service
AWS's Andy Jassy announced a Machine Learning service at an Amazon Summit in San Francisco April 9, based on the parent retailer's internal use.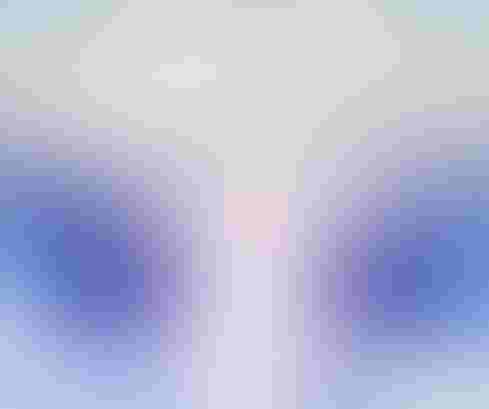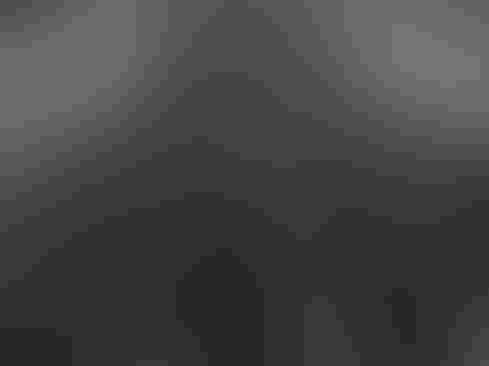 Shadow IT: 8 Ways To Cope
Shadow IT: 8 Ways To Cope (Click image for larger view and slideshow.)
Amazon Web Services is offering additional services to customers through its EC2 cloud, and the company took more steps to bring those services closer to the enterprise IT department. In some cases, the services duplicate or even start to replace some on-premises IT functions.
Amazon has been steadily expanding what can be done with its cloud computing platform, claiming to have added 516 new features in 2014. The most interesting one at its Amazon Summit in San Francisco April 9 was a service not likely to be found in existing IT departments: machine learning.
It was as if Amazon was trying to prove something it asserted between the lines at its Re:Invent show last November in Las Vegas. There are many cloud providers, but some give you a lot more to work with on top of the infrastructure than others. Gartner's lead cloud analyst Lydia Leong said it another way: "IT organizations cannot treat infrastructure-as-a-service providers like commodities.
"The platforms turn out to be different in what they provide," warned Andy Jassy, a senior vice president at AWS, citing Leong's comment.
Indeed, Amazon spent most of yesterday trying to prove that's the case at an April 9 event attended by about 10,000 Bay Area customers and potential customers. In the process of explaining how Amazon is different, Jassy dropped AWS's latest figures for growth in 2014: Data transfers in its storage services are up 102% in 2014 over the prior year; EC2 compute activity is up 93%.
[Want to learn more about Amazon's recent service introductions? See Amazon Focuses On New Services, Not Price.]
Amazon Machine Learning is a managed service that analyzes a user's historical data to look for patterns and deploy predictive models. It can examine customer data and find patterns of likely customer turnover or churn. It can find typical issues in customer support. It can isolate and detect the patterns of problem transactions.
Jassy said parent company Amazon.com for several years has capitalized on machine learning, as in its affinity marketing, or what it calls "Similarities" recommendations that come with a book or other customer purchase on the retail site. It sought to provide its internal teams with machine learning tools that have been put to use multiple times inside the company. 
"We built a platform for users with no experience in machine learning," noted Jassy.
Machine Learning is used to make 50 billion predictions a week on Amazon.com. Now it is making the Machine Learning API and developer's guide in the form of wizards available as another Amazon service.
Machine Learning will give developers attempting to build predictive models a chance to visualize the data sets that the model is working with. By looking at their statistical properties, they can decide for themselves whether the patterns in the data that they're working with are accurate and reflect the data they want to work with.
Jassy used the example of two Amazon developers who were able to improve Amazon's ability to predict the gender of a customer from 65% to 92% by working on the problem for 45 days. Amazon retail is persistently stymied in such prediction by gender neutral names, such as "Pat."
With Machine Learning, a single developer came up with the same result in 20 minutes, Jassy said.
Ben Kepes, Forbes blogger and co-chair of the Cloud Track at Interop, wrote Thursday that it's increasingly easy to build a large data set, "but the bad news is that you need to find data scientists with relevant expertise in machine learning" to use it. Machine Learning will put that capability into the hands of at least some business analysts already inside the enterprise, he wrote.
Machine Learning will be an on-demand service charged at $0.42 an hour for data analysis, model training, and model evaluation, Kepes wrote. Predictions will cost $0.10 for every 1,000 predictions in batch mode. Real-time predictions will cost $0.10 for every 1,000 predictions, plus the hourly reserved capacity charge of $.001 per hour for each 10MB of memory provisioned for the model.
The main bill may result from all the data that will need to be stored in AWS S3 storage service or in the Redshift data warehouse service. Machine Learning can be used with other AWS services, such as Lambda, a software event service that can be used as a trigger to launch a particular customer application. Lambda ended its preview phase and became generally available April 9.
Jassy also announced an expansion of the features around its virtualized workspace service.
Amazon Workspaces was introduced in 2014, and its service costs half of what a virtualized on-premises workspace costs under virtualized desktop infrastructure, he claimed. Documents and other content in an Amazon Workspace can be accessed by different devices.
Amazon is adding Amazon Marketplace for Desktop Apps, with 100 applications in 11 individual productivity categories, including security and collaboration. AWS claims the applications run as if installed on a local machine but remain in the cloud, where they can be centrally maintained and updated. For more information on the apps available, see this explanation.
Amazon also offered a Management Console for Workspaces, allowing Workspaces administrators to provision an end-user with a desktop with a few clicks at the console.
Asked to comment on the day's announcements, Time Inc. CTO Colin Bodell said in an interview that the additional services are a distinguishing feature of AWS.
Each new service that comes out is already integrated with the set that the company is already familiar with, making its adoption easier. At Time, Bodell turns to its development teams and says, "Here's multiple services at AWS that you can prototype a project with. Go play with them."
Attend Interop Las Vegas, the leading independent technology conference and expo series designed to inspire, inform, and connect the world's IT community. In 2015, look for all new programs, networking opportunities, and classes that will help you set your organization's IT action plan. It happens April 27 to May 1. Register with Discount Code MPOIWK for $200 off Total Access & Conference Passes.
Never Miss a Beat: Get a snapshot of the issues affecting the IT industry straight to your inbox.
You May Also Like
---