Amazon Opens On-Ramp For VMware Workloads
Amazon Opens On-Ramp For VMware Workloads
Amazon Web Services makes a bid for VMware-based workloads by giving vCenter virtual machine admins a direct link to its EC2 cloud. AWS gives vCenter virtual machine admins a direct link to its EC2 cloud.<br />(Image: Amazon Web Services)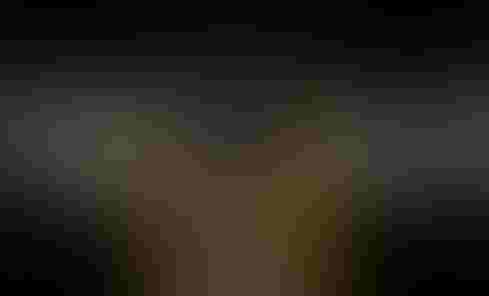 6 Models Of The Modern Data Center
6 Models Of The Modern Data Center (Click image for larger view and slideshow.)
It's well known that VMware wants to get into public cloud computing. What's less widely recognized is that Amazon Web Services wants to get inside the enterprise virtualization management console -- VMware's, to be exact.
To become part of VMware's proprietary vCenter management console, Amazon has created a portal, the AWS Management Portal for vCenter, that a virtualization administrator sets up to connect to the Amazon cloud. The administrator will use the portal to create AWS accounts, assign trust relationships between the management portal and the Active Directory Federation Services or other identity management system, and then deploy and configure an Amazon-provided connector between the portal and AWS EC2 infrastructure.
Amazon announced AWS Connector for vCenter in a blog post May 30 by Jeff Barr, its chief cloud evangelist. "If you are already using VMware vCenter to manage your virtualized environment, you will be comfortable in this new environment right away, even if you are new to AWS, starting with the integrated sign-on process," Barr wrote.
An existing ESX Server, normally incompatible with the Xen-based Amazon cloud, can be imported and activated as an Amazon Machine Image, the type of virtual machine that is native to EC2.
[Learn more about IaaS market leaders. See Amazon, Microsoft Star In Gartner Cloud Magic Quadrant.]
"The look-and-feel and the workflow that you use to create new AWS resources will be familiar and you will be launching EC2 instances before too long," said Barr. "You can even import your existing 'golden' VMware images to EC2 through the portal."
The connector adds to an existing tool for moving VMware virtual machines into Amazon EC2, VM Import, but makes that tool functional inside the vCenter Console. Virtual machine administrators no longer have to work outside their familiar environments, if they wish to use Amazon infrastructure. They can designate an Amazon region, such as US East in Ashburne, Va., and an Availability Zone within US East that they wish to use, then export the workload to the cloud center.
Forbes.com blogger Ben Kepes said Barr's comment was "a seemingly innocuous statement that no doubt has the blood boiling within VMware. Remember that VMware has only recently unveiled its vCloud Hybrid Service (vCHS), a solution designed to deliver pretty much exactly this functionality, albeit out to VMware's own public cloud."
A vCenter management console manages thousands of virtual machines at a time, so the AWS connector opens the door to a broad array of migration candidates. The process may also be reversed, with an Amazon Machine Image converted back into a virtual machine file that will be compatible with VMware's vSphere environment and sent back to the enterprise from which it was migrated in the first place.
In his blog post, Barr made his case explicit: Use the AWS Connector for vCenter to establish your own pattern of hybrid cloud computing (no need to turn to the VMware vCloud Hybrid Service). He wrote: "I believe that IT Managers will find this blend of centralized control and cloud power to be a potent mix. VCenter Administrators can exercise full control over hybrid IT environments (both on-premises and EC2 instances) using a single user interface."
The increasingly direct competition has already been acknowledged by VMware, which in March hired away a key Amazon executive, Simone Brunozzi, to head its vCloud Hybrid Service. If Amazon dominates public infrastructure-as-a-service, with five times the server capacity of its next 14 competitors, VMware likewise dominates virtualization in the data center. If the virtual machine administrator in the enterprise data center is a strong candidate to become the manager of virtualized workloads in the cloud, Amazon is now seeking to directly enable him or her, rather than expecting an Amazon-only manager will emerge inside the enterprise.
VMware made its first appearance in the Gartner Magic Quadrant as a supplier of public cloud infrastructure, but in the Niche quadrant, where Virtustream, Dimension Data, HP, Joyent, and Fujitsu also dwell.
Private clouds are moving rapidly from concept to production. But some fears about expertise and integration still linger. Also in the Private Clouds Step Up issue of InformationWeek: The public cloud and the steam engine have more in common than you might think. (Free registration required.)
Never Miss a Beat: Get a snapshot of the issues affecting the IT industry straight to your inbox.
You May Also Like
---