Amazon Posts 20% Revenue Growth, Stock Drops
Amazon Posts 20% Revenue Growth, Stock Drops
Amazon.com and its Web Services unit grew in the fourth quarter of 2013 but not enough to please investors -- Amazon stock dropped 9.5%.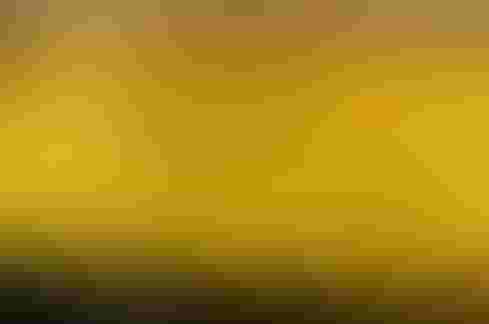 Deadly Downtime: The Worst Network Outages Of 2013
Deadly Downtime: The Worst Network Outages Of 2013 (Click image for larger view and for slideshow.)
Amazon reported its fourth-quarter results Thursday. Even though revenue grew 20% from a year earlier to $25.59 billion, its stock slumped in trading after the announcement.
Net income more than doubled to $239 million, or 51 cents per share, during the key holiday shopping quarter of October-December. The Wall Street analyst consensus in advance of the report had pegged earnings 74 cents per share on revenue of $26.05 billion.
The results appeared to trigger disappointment in Amazon investors, even though full-year revenue grew 22% to $74.45 billion. Operating costs grew at a slower rate of 10%, but Amazon's spending on its business went from $676 million in 2012 to $745 million in 2013. Amazon stock fell 9.5% in the aftermath of the announcement from its close of $403.01 the day before to $364.58.
To boost cashflow, Amazon is reportedly considering raising the price of Prime customer membership ($79 a year) by $20 or more. Prime customers get free shipping and other benefits. Comments left at some blogs worried that such a move would cost Amazon customers, but a minority maintained that Amazon has developed enough stickiness that it would be hard for Prime subscribers to give up their benefits because of a small price increase.
[Read how Amazon keeps margins tight: Amazon Cuts Cloud Storage Prices, Adds Server Instances.]
Amazon Web Services turned in a solid quarter. "Other" revenue (which is believed to be largely AWS), nearly doubled in 2013 over 2012 to $3.2 billion.
Jillian Mirani and Michael Barba, cloud practice analysts at Technology Business Research, wrote in a note that Amazon is "successfully executing" its strategy of taking marketshare as a public infrastructure service provider to the enterprise market. It is doing so by repeatedly adding to its technology stack with such things as Amazon Workspaces or cloud-based end-user virtual desktops, tools for application development, and value-added database systems.
On Feb. 1, AWS will cut prices for the 40th time since launching EC2 in 2006. It will drop Elastic Block Store pricing by 50%, and several server instance prices will be cut an average of 14%. Amazon is the market leader in the segment, according to Gartner. CEO Jeff Bezos seems determined to keep it that way, despite the parent company's thin margins.
Private clouds are moving rapidly from concept to production. But some fears about expertise and integration still linger. Also in the Private Clouds Step Up issue of InformationWeek: The public cloud and the steam engine have more in common than you might think (free registration required).
Never Miss a Beat: Get a snapshot of the issues affecting the IT industry straight to your inbox.
You May Also Like
---