Apple Mac To Be Made In USA
Apple Mac To Be Made In USA
Apple shareholders may not be thrilled, but Apple's decision to make some Mac computers in the U.S. will bring more jobs, training to domestic workers.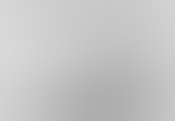 Apple iTunes 11: Visual Tour
Apple iTunes 11: Visual Tour (click image for larger view and for slideshow)
Apple plans to shift production of one of its Mac computers from China to the United States in 2013, a move that may mute criticism of labor practices at its contract manufacturers in China, please customers who have expressed a preference for American-made goods and hearten business leaders who have decried the decline in American industry.
"We've been working for years on doing more and more in the United States," Apple CEO Tim Cook said to NBC's Brian Williams in a TV interview. "Next year, we will do one of our existing Mac lines in the United States."
That's a relatively insignificant portion of the products Apple makes. In the quarter that ended September 29, 2012, Apple sold 4.9 million Macs, far fewer than the 26.9 million iPhones sold. Even so, Cook noted that certain iPhone components, like its glass screen, are already made in the U.S. and shipped abroad for assembly.
Williams asked what a shift to U.S.-based manufacturing would do to the price of an iPhone, a question based on the assumption that goods can be manufactured for less abroad than in the U.S.
[ Do you control your own content? Read Social Networks Continue Push For Control. ]
Cook responded that the issue isn't price so much as it is skills. "Over time there are skills associated with manufacturing that have left the U.S.," he said, noting that the education system in the U.S. has stopped producing workers with the necessary manufacturing skills and suggesting that Apple's move would help revive manufacturing education programs.
While Apple's reliance on Asian manufacturing over the past decade has contributed to its unprecedented financial success, some organizations have been critical of the cost. Beyond the concerns raised by labor-rights advocates about labor practices at Apple's suppliers in China, the Asian Development Bank Institute, a think tank based in Japan, published a paper two years ago arguing that the iPhone contributes to the U.S. trade deficit with China, and that moving iPhone manufacturing to the U.S. would better fulfill Apple's corporate responsibility obligations.
"Giving up a small portion of profits and sharing them with low-skilled U.S. workers by Apple would be a more effective way to reduce the U.S. trade deficit and create jobs in the U.S.," the paper stated.
The cost to Apple would be lower (but still healthy) margins, which might not please shareholders but would benefit the U.S. economy.
Researchers from the University of Manchester's Center for Research on Socio-Cultural Change (CRESC) made a similar argument in a paper published in April.
"In an earlier generation, 'what was good for GM in Detroit was good for America' but now Apple's success from California is mostly good for the stock price in a sterile way because (like other insecure tech giants) Apple hoards cash and does little for U.S. economy and society because its products add to the U.S. payments deficit and the company does not employ well paid blue collar workers in the U.S.," the CRESC paper said.
The researchers estimated that an iPhone 4 assembled in the U.S. would raise the approximately eight-hour labor cost for assembly from $7.10 in China to $165.67, based on a $21/hour wage in the U.S., increasing the iPhone's manufacturing cost from $178.45 to $337.01. This would reduce Apple's gross margin from $451.55 (71.7%) to $292.98 (46.5%), based on a $630 list price.
The paper argued that were Apple to pursue domestic manufacturing of the iPhone, the company would still have respectable gross margins and the U.S. economy would benefit from job creation. "U.S. assembly would be worse for Apple shareholders, but more beneficial for the U.S. economy instead of higher corporate profits with few sharing in this outcome," the paper said.
Adam Leaver, senior lecturer in business analysis at the University of Manchester School of Business and co-author of the CRESC paper, said in a email that on the surface, Apple's announcement appears to be a positive development, though the devil is in the details, such as how the $100 million the company is reportedly committing to ramp up U.S. manufacturing will be spent.
Leaver doesn't see Apple's exploration of U.S.-based manufacturing as a trend. He sees the company as a unique brand that thrives as a result of its customers' passionate commitment to the company, the way fans become emotionally invested in a pop band or sports team.
"This was always Apple's seductive appeal, but also a source of fragility because buyers don't want to see the suicides, explosions and deaths when they gaze at the glass-front of their device," Leaver said, referring to the labor problems that have been reported at Apple's manufacturing partner Foxconn. "They don't want their lifestyle to be associated with such things. So for Apple there is perhaps greater pressure than other firms to resolve this emerging tension between their operating model and the marketing model; between the unpleasant reality of cost control and the imagined associations around the brand. Apple is trying to resolve this tension (or at least allay consumer fears about this tension) with this latest strategic announcement."
Even if Apple's move doesn't herald a broader rival of U.S. manufacturing, Leaver sees the move as broadly beneficial because it will create jobs. "One of the absurdities of Apple's model in the past is that it uses extraordinary control over its supply chain and input costs to generate piles of cash which just sit idly on its balance sheet," he said. "It isn't used to hire U.S. workers, nor is it distributed to shareholders as dividends. If Apple sits on less cash and employs more U.S. workers, then that has to be better for the U.S. economy. Are the shareholders interested in that? Probably not, because theirs is a fairly instrumental relation to the firm. But even Apple's shareholders should see the reputational damage related to its Chinese sub-assemblers, and so might look favorably on a strategy to move some assembly back to the U.S. as a means of allaying these fears and adding value to the product. This might also pressure other competitors to follow suit, which would again mark Apple out as a leader not a follower."
Janice Hammond, Jesse Philips professor of manufacturing at Harvard Business School, said in a phone interview that while it's not clear how much manufacturing volume will return to the U.S. in a single Mac product line, what excites her about Apple's decision is that there seems to be a growing understanding of how to make decisions about what do and not do offshore.
For a long time, she said, companies have been primarily focused on taking advantage of lower labor costs offshore, with a few also considering the benefits of work rule differences in other countries. "One of the very interesting things about people bringing manufacturing back into this country is the speed to market and flexibility they will have compared to importing goods from some distant place like China," she said.
"I don't think the U.S. can compete with China on labor costs and I don't think the U.S. wants to compete with China on labor costs," Hammond said. "Then the question becomes, 'What is the competitive advantage of sourcing domestically?' ... The advantage of manufacturing domestically is that as demand swings, one can quickly adapt."
Hammond pointed to the series of market disrupting events over the past few years, such as the 2011 tsunami and earthquake in Japan and Hurricane Sandy in 2012. "The further your manufacturing is from your market, the more those disruptions will cost you," she said.
It's also advantageous to have your manufacturing close to your research and development facilities, Hammond said.
Hammond stressed that the ability to react quickly to market changes is particularly important for goods that are fashion-oriented, which she argues electronics have become, in the sense that consumer electronics are produced with short lead times and demand prediction is difficult.
Domestic manufacturing also has benefits in terms of intellectual property protection, transportation lead times and tariffs, Hammond observed. And she noted that the "news coming out of Foxconn for the last few years has been problematic" for Apple's image. So domestic manufacturing may help Apple from a marketing perspective, as well as logistically.
Hammond said she recently visited New Balance's manufacturing facility in the U.S., noting that 25% of the shoes that the privately held company sells in the U.S. are made here. The company's U.S. workers are several times more productive than the company's workers overseas, she said, and they've developed some very flexible manufacturing processes to allow them to meet demand for specific sizes.
"You can be very agile if you have domestic manufacturing and if you structure and manage it correctly," she said.
Hammond said that while it may be welcomed when companies act altruistically, public companies can't be expected to accept lower profits to create domestic jobs. "What I would like to do is get companies to really think about the advantages of domestic manufacturing," she said. "So it's not simply altruism but it makes good business sense."


Never Miss a Beat: Get a snapshot of the issues affecting the IT industry straight to your inbox.
You May Also Like
---