Automation Revs Pandemic IT Toolbox
Automation Revs Pandemic IT Toolbox
Enterprise IT executives saw huge acceleration in automation deployments in 2020, and that trend will continue next year as they look to expand into intelligent automation.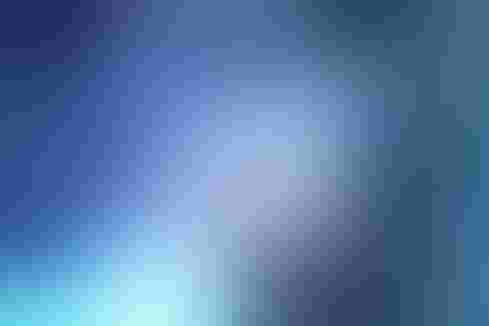 Image: Egor - stock.adobe.com
Enterprise IT organizations were certainly among the silent heroes of 2020. These organizations and professionals came to the rescue to equip for the sudden pivots and challenges that characterized 2020, the year when a pandemic shifted markets and sent so many to work from home.
From video conferencing to VPNs to collaboration tools to accelerated cloud deployments, this year necessitated that organizations put a greater focus on using technology to enable business.
Automation has been another one of the key tools in that pandemic IT toolbox during 2020, and a new report from Deloitte shows just how quickly its use has accelerated this year and as businesses set their plans for the future. Gina Schaefer, a managing director with Deloitte Consulting and one of the authors of the report, told InformationWeek that business response to the COVID-19 crisis has meant an acceleration of RPA and intelligent automation.
For more on automation, read these:
A Question for 2021: Where's My Data?
How to Create a Successful AI Program
The State of Chatbots: Pandemic Edition
"The pandemic, work from home, the shift of the type of work has all caused spikes in the system in terms of where the workload lands," she said. "Automation, particularly cloud-based automation really lends itself to this for scalability, dropping down when there's less work and up when there's more work."
For instance, Schaefer noted the "through the roof" huge surge in activity in call centers and contact centers this year. It follows that there has been an incredible surge in demand for automation in contact centers to help with some of the manual, repetitive tasks and thereby increase capacity.
The pandemic drove an increase in not just cloud-based but also "as a service" automation capabilities, according to Schaefer. That's because organizations have not been able to predict what their needs might be.

Gina Schaefer
"Nobody knew we would have to produce the PPP loans," she said. "To do that on your old infrastructure with people was impossible. It required cloud-based infrastructure with the ability to spin up and spin down that capability on demand based on volume."
This experienced really highlighted the value of scalable infrastructure and as-a-service solutions to deal with challenges that couldn't be handled by the human on-premises workforce quickly, according to Schaefer.
Because while many organizations may have had a footprint of automation already in place -- 78% of those surveyed are already implementing RPA, for instance -- they didn't necessarily have the resources to respond at the scale and pace that was required when the pandemic hit.
For that reason, one-third of those surveyed accelerated cloud investment this year, and 66% said they believe they will accelerate as-a-service solutions in the next 3 years.
"That step around AI- and automation-as-a-service, that is an acknowledgement that this is not the core of my business," Schaefer said. "'I need business outcomes, and I will find a partner to enable that.' That's the attitude that became quite apparent during COVID."
On the flip side of that, Schaefer said, some of Deloitte's clients hired "armies of data scientists" and now they have excess capacity on that front.
"The realization that it doesn't make sense for us to develop in-house capabilities to react to the unknown -- that realization came from the pandemic," Schaefer said.
Automation itself has matured in the enterprise. Schaefer points out that RPA wasn't really on the radar of many organizations 6 years ago, but now it is considered a mature technology. She says the technology evolved quickly because it's easy to understand how it can be applied.
RPA served as an appetizer for more complex automation.
"You can only go so far with rules-based automation," she said. Then businesses want to take it to the next level.
"That's where we leverage AI and where automation can display almost human-like characteristics...That's what's driving the next push into intelligent automation."
Intelligent automation adds in machine learning and other forms of artificial intelligence. As businesses look to take their automation to the next level, they will be investing in these new capabilities.
But this technology comes with a new set of challenges, too. Organizations will need to learn how to communicate about these technologies so that there's not so much resistance to change. For instance, Schaefer said, if you tell Justin that you are automating his job, he's going to shrink away from the technology.
"The way this is deployed correctly is humans with machines, not machines against humans," she said. "Organizations need to communicate it that way and let humans do the things that are uniquely theirs." 
Never Miss a Beat: Get a snapshot of the issues affecting the IT industry straight to your inbox.
You May Also Like
---