AWS Ignites Debate About the Death of IT Ops
AWS Ignites Debate About the Death of IT Ops
Amazon's announcements at AWS RE:Invent make it highlight an AWS message that serverless is the way to go, which isn't good news for those in operations jobs.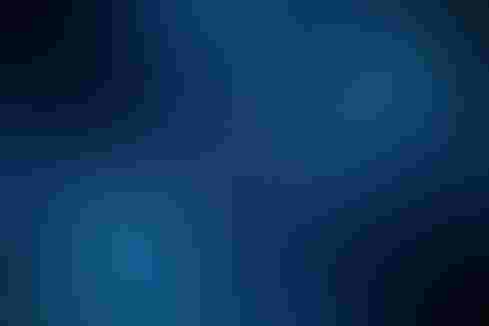 Amazon's 2017 RE:Invent conference is over and it was mind boggling. Even though AWS already offered a vast number of services, Amazon added even more including a managed Kubernetes service, more AWS Lambda extensions, Aurora Serverless, AWS Serverless Application Repository, and Amazon SageMaker.
While each of the new products was, in of itself, interesting and useful to AWS customers, there is a theme that runs through this latest batch that IT professionals should pay attention to: serverless. Clearly what Amazon is saying is "Why bother with even thinking about CPUs, memory, or networking? We can do it all for you." Many of the new services are designed to automate functions usually carried out by sysops. Over and over, AWS CEO Andy Jassy and CTO Werner Vogel pounded home the message that it made no sense to continue to buy, provision, and manage compute resources when they could do it better.

Image: Shutterstock
Take AWS Lambda. The whole point of AWS Lambda is to allow IT to run code without a server, on-premise or cloud. As a developer, there's no waiting while a sysop provisions, finetunes, secures, and otherwise creates the environment for deploying production code, a process that can take weeks in some companies. All a developer has to do is upload the code and go. For anyone who missed the point during the keynote, AWS Lambda was featured doing just that in the AWS Cloud9 IDE demonstration.
Aurora Serverless, the serverless version of their Aurora database product, has the same appeal.  No waiting on a sysop to spin up a server or server instances and a DBA to create and tune the database, Amazon does it for you in an instant and then manages it after the fact. No muss, no fuss, no dealing with cranky overworked DBAs.
Even when Amazon wasn't pushing serverless, they were adding features to automate all aspects of IT operations and increase developer self-service options. In all cases, Amazon is reducing the need for IT departments to employ legions of sysops to order, configure, provision, and deploy computing resources.
In a nutshell, AWS is presaging the death of IT operations, for some companies anyway. Small companies will continue to move to cloud applications such as Salesforce.com or Microsoft Office or consume self-service features rather than build their own software. It's cheap and, most of all, easy. Large enterprises either can't or won't give up that much control over their computing environment. This is especially true in highly regulated and security conscience industries such as financial services. A bank in the US, living under the specter of Dodd-Frank, has to tread carefully with cloud services. It would be very difficult to convince regulatory compliance officers that they could trust a serverless cloud environment.
For midsize companies, however, a "NoOps" approach is very attractive. NoOps eliminates or reduces the need for IT to worry about all the nitty gritty of hardware and system configuration so that they can concentrate on development. Small companies do little or limited development. Large companies have the need and resources to manage their own operations. Mid-size companies, however, need to concentrate their own development without the cost, distraction, and delays of managing datacenter operations.
Amazon's AWS has something for everyone but mid-sized companies looking to speed up application deployment and reduce IT headcount growth will benefit the most. They are who will benefit most from the serverless IT environment that Amazon is bringing to the market. Their sysops on the other hand will not be as happy.
Tom Petrocelli is a contributing analyst with Amalgam Insights. His area of interest is collaboration and new ways of work, developer tools, IT project efficiency, governance, and methodologies, and DevOps. He looks at how large regulated companies, especially financial services companies, manage IT projects and consumer IT products and services. Most recently, Tom worked for a large, global, banking corporation. Previously, he was the research director for enterprise social, mobile and cloud applications at Neuralytix.
Before joining Neuralytix, he was a at Enterprise Strategy Group (ESG) where he covered social collaboration, social media, and the impact of social, mobile and cloud on the software industry. Before ESG, he was Senior Vice President for Enterprise Software at IP.COM where he led the software business unit. He is an experienced marketing, technology and business executive with 30+ years in the computer technology industry. Tom's background spans software engineering, systems architecture, IT, product management, and marketing, and general management.
Never Miss a Beat: Get a snapshot of the issues affecting the IT industry straight to your inbox.
You May Also Like
---