Brooks Brothers In Style As It Moves To Cloud
Brooks Brothers In Style As It Moves To Cloud
With operations depending on SAP HANA, Brooks Brothers management wanted a minimum of downtime in its move to AWS cloud.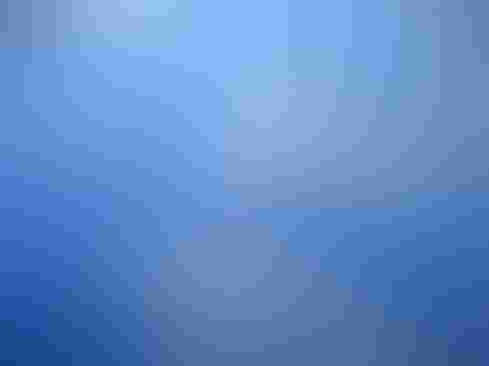 Clothing retailer Brooks Brothers is in the process of moving methodically to the cloud and is making use of different tools to get there.
One big step was moving SAP's in-memory database system HANA onto AWS 18 months ago, allowing its next generation CRM application -- used by 80 employees -- to be produced and run there as well.
Another step was implementing Cloud Velox' One Hybrid Cloud, when it needed to rapidly integrate a remote jewelry retailer that it had acquired into its IT infrastructure.
"We still have a SAP HANA appliance on premises. Maintenance is expensive… A year and three-quarters ago, we knew we would outgrow it. We calculated it would be cheaper to do it in the cloud," said Alex Cohen, senior database administrator and supervisor of moves in a recent interview. Brooks Brothers has provided threads for 39 of the last 44 U.S. presidents. (No comment yet from Brooks Brothers on who President-elect Donald Trump's uses as a clothier.)
Want to see how another company upgraded its aging Oracle system with a move onto AWS? See Exar Finds Success Moving Oracle to AWS.
Using the SAP HANA Quick Start Reference Deployment guide, Brooks Bros. built its migration cluster in the cloud. The firm opted for the bring-your-own-license of HANA on AWS and runs it on a large virtual server there. Cohen said his firm is considering the AWS offering of SAP HANA as a managed service, where Brooks Brothers wouldn't have to manage their own HANA server in the cloud. But no plans are set for that move.
One thing that Cohen has noted, however, is that Brooks Brothers has created HANA on a scale-up server, one that's large enough to handle the retailer's biggest workloads. What he would like to do is use the system on a scale-out server, where it runs as a small virtual machine much of the time but is able to scale out to as large a system as needed when needed. Right now, Cohen said, Brooks Brothers is missing one of the advantages of cloud computing with its scale-up approach.
As for the on-premises appliance, "we plan to sunset it," but no target date has been set for its retirement.
In addition to the SAP in-memory system, Brooks Brothers has 236 database systems, 90% of them Microsoft's SQL Server. It has moved a major SQL Server system onto AWS, its Clienteling system, a vendor relationship management application with 420 GBs of data.
Using its own AWS Direct Connect private data pipeline, Brooks Brothers uploaded the data in background over several days into Elastic Block Store, then migrated the database system. "When SQL Server Clienteling came up in its virtual machine, it was ready to run," noted Cohen.
For Brooks Brothers, that was important. It didn't want a lengthy migration period in which a production system needed to be offline. Given the success of the Clienteling migration, Cohen realizes how easy it would be to migrate addition SQL Server systems into the cloud. Before he does so, he wants his staff to evaluate the potential of AWS RDB as a managed database service and even Amazon's own relational system, Aurora.
"RDS will be part of our next phase. Why pay for an online server if all you need is the database service," he said. Instead of running a database 24 hours a day and seven days a week, Brooks Brothers could pay for the managed service with charges based only on the times the service was actually in use.
Aurora is a cloud version of MySQL developed by Amazon Web Services. It also has been given PostgreSQL support, which allows it to supply ANSI standard SQL and process SQL queries and triggers written in Oracle's PL/SQL, it was announced at the annual Amazon ReInvent event in Las Vegas, Dec. 1.
As for Cloud Velox' One Hybrid Cloud tool, Cohen said Brooks Brother uses it to set up the data center network it will need in the cloud to connect to its virtual machines. It used OHC in its Clienteling migration and it proved essential when Brooks Brothers needed to quickly absorb the operations of a jewelry retailer that it had acquired. The retailer's data center lease was about to expire and Brooks Brothers had one weekend to capture its data and move its systems.
Using Cloud Velox to create a blueprint of its production applications, it quickly initiated the data shift and then migrated the supporting applications into AWS. OHC could detect what type of network connections it needed and approximate the physical servers on AWS virtual machines.
"Cloud Velox does its work in about an hour and half. We had a total of two hours downtime," Cohen recalled. And that was what management considered a successful migration move into the cloud.
Cohen said Brooks Brothers is not in a position to hire lots more IT staff or throw compute resources at migrations. "We're in a crunch for resources," he said. "CloudVelox makes it quite a bit easier."
So far the firm has made its moves into the cloud with an IT staff footprint that is same as in its pre-cloud era. The difference, Cohen said, "is we're dealing with a lot more stuff."
Never Miss a Beat: Get a snapshot of the issues affecting the IT industry straight to your inbox.
You May Also Like
---