CIOs to Hit the Gas on Digital Business in 2021
CIOs to Hit the Gas on Digital Business in 2021
Corporate boards will fund digital business initiatives at a higher rate in 2021. Here's what else is coming.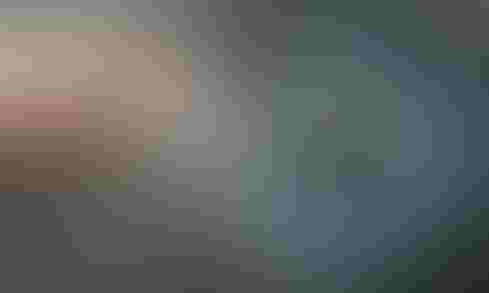 Image: Olivier Le Moal - stock.adobe
CIOs can expect to hit the gas pedal when it comes to digital business initiatives as we enter 2021. That's because corporate boards are approving an average increase of 8% for these efforts, according to Gartner VP analyst and Chief Forecaster John-David Lovelock.
The big increase comes at a time of volatility for enterprises. They are recovering from the whiplash of moving so many workers to a home office environment overnight. What's more, they are getting ready for the next phase of operating during a pandemic.
"The overall effect of this pandemic is going to actually bring the future forward," Lovelock told InformationWeek. "Spending on the cloud, cloud application development, software as a service, will all be brought forward. Spending we were expecting to see in 2024, we will start to see in 2022 and 2023."
Read more about enterprise IT:
10 Trends Accelerating Edge Computing
Augmented Analytics Drives Next Wave of AI, Machine Learning, BI
How to Create a Successful AI Program
This accelerated spending is the most recent bad news for on-premises server sales. It's part of a trend that began a decade ago -- a shift from ownership to service. Lovelock said that COVID-19 and our response to it will push us further down this path, and it's a massive change.
"The number of servers sold to enterprises drops from now on," he said. "It's down 6% to 7% this year, and it never improves."
The high-water mark for the number of servers bought by enterprises came in 2018, according to Lovelock. That was a turning point after which server sales began a downward trend that Gartner expects to continue. Meanwhile, spending for cloud servers continues to increase by both the number of units and installed base.
CIOs will also accelerate their spending on RPA (robotic process automation) and associated tools over the next few years, according to Gartner. Spending on this category hit $1.4 billion in 2019, and in 2020 it will experience a 15% growth rate. But by the end of 2024, spending in this category will hit $3 billion, Lovelock said.
"There's a major trend now from automation to hyperautomation," Lovelock said. "Automation is taking a person out of a process. Hyperautomation is taking everyone out of the end-to-end process."
Lovelock spoke with InformationWeek in conjunction with release of the firm's IT spending forecast for 2021. The company is forecasting spending declines across the board for the current year and increases for 2021. For instance, Gartner says that spending on data center systems will decline by 3.1% in 2020 and increase by 5.2% in 2021. Spending on enterprise software will decline by 3.6% in 2020 and increase by 7.2% in 2021.

John-David Lovelock
Spending on IT services took a hit of 4.6% in 2020, but IT services are expected to increase by 4.1% in 2021. Communications services spending declined by 2.9% in 2020 but are expected to increase by 2.8% in 2021.
Perhaps the biggest hit of all came to spending on devices which declined by 13.4% in 2020, but is expected to increase by 4% in 2021.
That may seem counterintuitive when you think about all the organizations that quickly equipped their workers to move to a home office. But remember, this is an average.
"We have to go into the year 2021 absolutely hating the word average," Lovelock said. "As soon as you say 'the average is', the only thing you are going to know for sure is that absolutely nobody is going to do that."
Some CIOs spent on devices to get their workforces equipped to work from home. Others didn't. That's because executives looking to preserve cash in a crisis cut back where they could, according to Lovelock.
"In 2020 devices is one of those first areas where you can save cash," he said. "When CIOs are faced with cash flow restrictions like they were in March and April, the first thing you save on or the first thing you defer is that deferable spending. That's mobile phones, laptops, all those hard things you can buy and pay cash up front form. You can sweat these assets."
Meanwhile, categories that saw huge growth included desktop as a service and cloud-based video conferencing, according to Lovelock.
These extremes in spending are part of what makes the 2020 recession different from the Great Recession of 2009 and 2010. That earlier economic downturn hit everyone across the board.
"The decline in IT spending was more evenly spread," Lovelock said. "That compares to right now when there are extremes on either end in terms of IT spending." Airlines may be down 30%, while federal government spending is up by the same amount or more.
"The CIO's reaction is not to turn down or turn up spending as it was in 2009," Lovelock said. "It was about optimizing around cash, bringing on new tech required for operation, and saving where possible."
As you prepare for the impact of the pandemic on 2021 IT spending, that means watching for hyperautomation and digital business initiatives to accelerate.
Never Miss a Beat: Get a snapshot of the issues affecting the IT industry straight to your inbox.
You May Also Like
---