Cloud Tech: The Make or Break in Today's Business Resiliency
Cloud Tech: The Make or Break in Today's Business Resiliency
Cloud is non-negotiable for business continuity in the COVID-19 era. Yet the scramble to get online has led businesses to forget about three key components.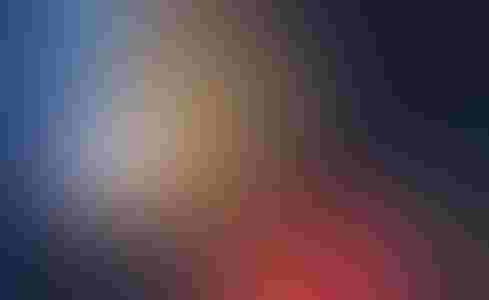 Image: krass99 - stock.adobe.com
Trial-and-error approaches to remote work understandably got a big boost following the COVID-19 outbreak. Business leaders across the globe looked to new technologies to support the work from home surge, with more than 40% of executives increasing digital investments to maximize efficiency gains, according to our latest Road to Election 2020 pulse survey.
The real surprise came when cloud providers reported quarterly earnings and corporate spending on cloud infrastructure services spiked to $34.6 billion in the second quarter of 2020. Jumping $3.5 billion in spending from the previous quarter, it's become apparent that cloud technology's effectiveness in enabling remote work is now a factor to contend with in business resilience.  
Cloud-supported "remote work" technologies during COVID have shifted to the principal way that we perform our work, teach our children, and stay in touch with loved ones. We can expect this rise to continue. Close to half of executives believe investments in digital transformations -- including cloud tech -- will grow irrespective of the presidential election's outcome. Adding to this, 52% of North American enterprise infrastructure decision-makers believe that adopting public cloud is either a "high" or "critical" future business priority, according to Forrester Research. The following steps can help leaders build cloud technology into their business continuity strategies:
1. Identify how cloud can boost your business transformation
A cloud journey involves much more than changing your organization's IT infrastructure and operations. It's about transforming your business from the inside out -- having an influence on everything from technology to processes to people.
In order to do this, leaders need to identify the biggest organizational opportunity they can achieve through cloud technology. While multi-cloud infrastructure can unlock a variety of benefits for organizations, it is critical to take into consideration not just the pure tech capabilities it offers, but the innovation opportunities it provides for broader business. Cloud adoption is shifting from tech-led to business-led, with functional leaders establishing the speed and intensity to increase cloud ROI. 
An example of this is how cloud can lend itself to business continuity plans. An organization's current on-premise solution may be robust, but when adding layers to your cloud strategy, the services for business continuity can expand. One way to do this could be to combine your current cloud products so they are able to act cohesively.
A holistic approach to business transformation can help leaders uncover the true value of cloud infrastructure. Tailoring your use of the cloud to your specific business goals, whether they are impacted by COVID or not, is critical.
2. Engineer a resilient cloud foundation
To build an elastic and resilient cloud foundation, leaders must consider the key tools they'll need, like a modern cloud ERP (enterprise resource planning) solution. Once they have selected and rolled out an appropriate ERP, organizations can further leverage the cloud. They can centralize and streamline business operations and data management through advanced cloud features, such as analytics and machine learning.
Businesses must have a system in place to understand strategic insights into how their systems are performing as well. Buying into analytics tools allows leaders to regularly monitor cloud-based business performance, ultimately improving time to market on products and increasing business continuity.
3. Keep cybersecurity top of mind
Cybersecurity is not just an important part of the move to the cloud; it is a strategic imperative that will ensure company and customer data is safe and secure. Recently, many organizations have moved their software supply chain operations to the cloud. Yet with cyber-attacks on global supply chains soaring 78% in recent years, organizations continually face threats across the stages of the software supply chain (SSC) lifecycle. As a result, business leaders need to keep supply chain security top of mind while building out cloud continuity plans for 2021 and beyond.
In order to safeguard cloud-enabled SSCs, leaders must ensure that they are creating a holistic security program that encompasses product development, distribution channels and cross-functional dependencies. Doing this starts with establishing an understanding of the responsibilities shared by the business and its cloud service provider. Embarking on a DevSecOps journey is one way to do this as it brings together development, infrastructure operations and security groups where all individuals can understand their cloud security responsibilities for development.
Investments in cloud technology show no sign of slowing down, with Forrester forecasting an estimated 22% compound annual growth rate (CAGR) in revenue in the public cloud market through 2020, reaching $236 billion. As this growth continues, it's clear that companies resistant to cloud investments need to implement the technology to succeed in the new corporate landscape spurred by COVID. Doing so will open doors to enhance digital innovation, manage risk, streamline operations and perhaps the most important of all -- drive business growth and resiliency.

Paul Gaynor is PwC's Global Technology and Alliance Consulting Leader with responsibility for setting PwC's network Technology and Alliance Consulting vision and strategy. Previously, Paul held several leadership roles in the US including the Technology Sector, and Management Consulting capabilities for Technology, Information Communication and Entertainment (TICE), and Consumer, Industrial Products (CIPS) sectors.
Never Miss a Beat: Get a snapshot of the issues affecting the IT industry straight to your inbox.
You May Also Like
---