Cloud Trends: Look Behind the Numbers
Cloud Trends: Look Behind the Numbers
For all the market research numbers floating around about cloud computing, what is missing is advice on what IT organizations should be doing with IaaS, SaaS, and other cloud concepts.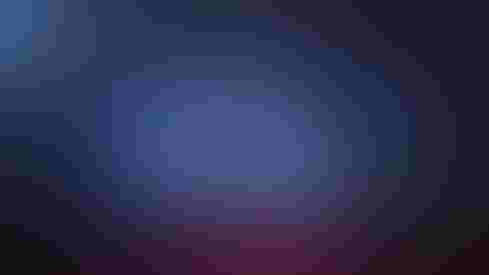 Image: klss777 - stock.adobe.com
In reviewing a batch of industry analyst predictions for cloud computing in 2019 I walked away wanting something more. It was sort of like going out for dinner to a joint where they serve large portions of tastelessness, or the place with tons of flavor but three tiny shrimp just don't fill the belly.
Are you surprised that the big cloud providers are going to get bigger?
Is there value for the IT executive in knowing that public cloud spending will grow in the new year, or that companies will be investing in infrastructure-as-a-service (IaaS)?
How many analyst hours -- along with client dollars -- went into reports that government is ready to invest in cloud technologies? I think we've seen that one each of the past five years. (As I write this, government is hamstrung by a political standoff anyway).
Are you the last person in the world to learn that packaged and homegrown software is giving way to software-as-a-service (SaaS)?
The computer sector has a history of focusing on where IT organizations are spending or are likely to spend money. It does help companies on the supply side of the sector to plan their own investments and boast about their own brilliance in choosing the right market space. For the enterprise IT executive, it's nice to know which suppliers are big enough to offer some long-term stability. Yet, that's not enough to make a bet-the-business decision.
What's missing is that little bit of spice: Why the IT organization should adopt a particular approach; what is in it for the business; and how to get started.
There's an irony in the presentation of market share and IT spending data. It's something that has haunted market research for decades, all the way back to the pre-PC days of the mainframe. And, I'll admit that IT media outlets like the one I work for are guilty of enabling it. The bottom line is that market data tends to show buyers what they and their peers are already doing, not what they should be doing. The market data is drawn from user surveys and vendor projections based on current sales. So, the IT professionals already know what they are using/buying.
If you are an IT manager who sees that the vendor that you selected is now leading the pack in sales, you can get a warm, happy feeling that you made the right decision. It's sort of like buying a car and then finding out that it was the best seller in its class. However, that doesn't mean that the same car is going to score well on three-year customer satisfaction and reliability surveys. Sometimes you discover that a million other buyers made the same mistake that you did.
There are consultancies that can spend time in your organization and advise you on a cloud strategy that should work for you, based on what the consultants have seen succeed in other companies. I think it's time to turn our focus away from the "what's hot" numbers that dominate the headlines in favor of a bit more openness about what's working today, and what is most likely to work in the future. It's time to shift the model from what's been done to what IT should be doing.
Happy New Year!
Never Miss a Beat: Get a snapshot of the issues affecting the IT industry straight to your inbox.
You May Also Like
---