Cloud Vendors Leading the Charge in 2018
Cloud Vendors Leading the Charge in 2018
Our roundup features the top cloud providers as well as technology vendors offering tools for managing cloud environments.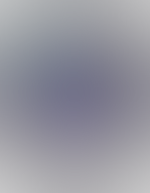 No matter your business model or industry vertical, chances are you've already made strides into the cloud. While ecommerce companies led the initial charge in cloud adoption, any company seeking a technical edge and to create software and applications quicker than its competition now find itself at the forefront of the shift to cloud.
Cloud is also an established component of IT operations. Infrastructure-as-a-service (IaaS), the form of cloud IT professionals most often encounter, is the key building block. In fact, our 2017 State of the Cloud survey found that use of IaaS nearly doubled from 2014 to 2016, increasing from 30% to 57%. The major cloud providers in use roughly reflected the market at large, with Amazon Web Services (AWS) at 52%, Google Cloud at 38%, and Microsoft Azure at 38% but a number of other providers also showing significant percentages.
And now that we've reached a certain level of comfort with the cloud, enterprises are mixing and matching different services from different providers. In our survey, 72% of organizations were using between two and five cloud providers, and 14% were using more than six providers. Only 15% were using a single provider.
The emergence of the multi-cloud approach brings a variety of advantages, allowing enterprises to tap into the best parts of individual cloud platforms and create an infrastructure that meets its specific needs. Multi-cloud environments can also provide better connections between disparate data, increased IT flexibility, and rapid failover.
The biggest challenge of multi-cloud adoption deployments is the lack of management products that can span platforms and technologies, leaving IT departments without the critical information they need to understand how their systems are performing and where changes should be made.  
That is changing, however, and more cloud providers and third-party vendors are developing tools to help cloud customers better manage their environments, whether simple or complex. Products include cloud monitoring as well as configuration and orchestration capabilities, security management, and tools for managing billing and cost.
With that in mind, we offer a roundup of vendors, in alphabetical order, offering everything from the most popular public cloud services to up-and-coming tools designed to make using the cloud easier and more efficient. 
Amazon Web Services (@awscloud) was the originator of IaaS in 2006 and is now the largest public cloud service provider.
BMC (@BMCSoftware) offers a suite of management tools that provide monitoring, security, automation, and cost control for multi-cloud environments.
CA (@CAinc) provides a unified platform for managing private and hybrid cloud environments as well as public cloud platforms.
CenturyLink (@CenturyLink) has grown from its telecommunications carrier roots to also offer cloud services through its acquisition of Savvis and Tier 3.
Cisco (@CiscoCloud) has increased its cloud management capabilities recently through the acquisition of CliQr and AppDynamics.
Cloudability (@cloudability) provides monitoring software to provide users detailed insight into cloud spending patterns.
Cloud Cruiser (@CloudCruiserInc) sells an application for hybrid clouds that provides analysis of usage and cost.
CloudHealth Technologies (@CloudHealthTech) offers a platform for monitoring workload performance and billing details for AWS.
CloudCheckr (@cloudcheckr) provides a platform for cloud monitoring and security, offering guidance for optimizing performance and cost control.
DataDog (@datadoghq)offers a monitoring service for cloud-scale applications, provided on a SaaS-based data analytics platform.
Dynatrace (@Dynatrace) monitors cloud and application performance using artificial intelligence.
Google Cloud (@GoogleCloud) offers a suite of modular cloud services as well as a set of management tools.
IBM (@IBMcloud) has renamed its cloud offerings several times but remains a force in the industry, combining Watson and machine learning capabilities under the cloud umbrella.
Microsoft (@azure) provides the Azure platform, which was originally launched as PaaS for Microsoft developers but later expanded into IaaS and SaaS.
New Relic (@NewRelic) offers application performance monitoring SaaS solutions for apps on-premises and apps in the cloud.
Oracle Cloud (@OracleServCloud) offers IaaS, PaaS, and SaaS, including a full complement of business applications.
Rackspace (@Rackspace) focuses on its managed cloud business, but also acts as a broker to the AWS and Microsoft Azure clouds as well as its own OpenStack public clouds.
Red Hat (@RedHatNews) is a prominent name in open source cloud computing. The company markets a version of OpenStack, OpenShift, and CloudForms.
RightScale (@rightscale) offers a cloud management platform as well as a product that tracks cloud usage and cost.
SolarWinds (@solarwinds) is well known for a range of monitoring and management tools and has increased its cloud capabilities thorough various acquisitions.
Splunk (@splunk) is a provider of server and infrastructure monitoring, along with many popular cloud solutions.
Sumo Logic (@SumoLogic)offers a SaaS-based log analytics platform for AWS, Azure and hybrid cloud services.
Turbonomic (@Turbonomic) aims to manage application consumption and costs, working across Azure and AWS.
VMware (@vmwarecloud) has pulled back on its own public cloud but has partnerships with AWS, IBM, and Google, and offers a wide range of cloud and virtualization management products. 

Learn how to leverage the best of the cloud and get ahead of the latest advancements. Attend the Cloud Track at Interop ITX, April 30-May 4, 2018. Register now!
Never Miss a Beat: Get a snapshot of the issues affecting the IT industry straight to your inbox.
You May Also Like
---