CloudSigma: One Tool For Many Cloud Workloads
CloudSigma: One Tool For Many Cloud Workloads
Swiss cloud service supplier CloudSigma, in partnership with CompatibleOne, lets customers provision and track multiple cloud workloads through a single interface.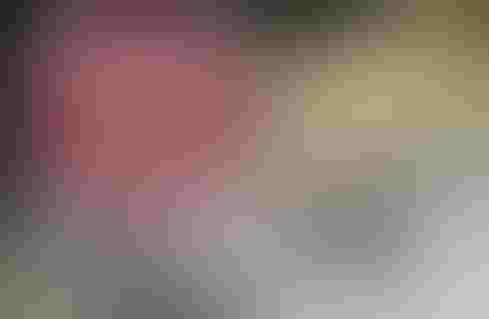 Top 10 Retail CIO Priorities For 2014width=
Top 10 Retail CIO Priorities For 2014 (Click image for larger view and slideshow.)
CloudSigma, a European cloud supplier with its foot in North America's door, has teamed up with open source code company CompatibleOne SAS for a shot at becoming a player alongside Amazon. CompatibleOne's system allows cloud users to access more than one cloud through a single interface.
Through the CompatibleOne interface, a CloudSigma user could deploy workloads to Amazon Web Services, Microsoft Azure, IBM SoftLayer, Rackspace, HP Cloud, Joyent, GoGrid, OnApp, and Dimension Data. CompatibleOne users may also provision workloads on OpenStack clouds and VMware's Hybrid vCloud Service. It also allows access to two PaaS providers: VMware/Pivotal's Cloud Foundry and Red Hat's Open Shift.
That means an existing CloudSigma user could easily become an Amazon user -- or vice versa -- without changing provisioning platforms. CompatibleOne is produced by the French open source project CompatibleOne.org and is backed by the British-French company CompatibleOne SAS.
"We started talking to CompatibleOne six months ago," said Viktor Petersson, platform evangelist at CloudSigma. He said CloudSigma staff has been since then in a dialogue with Jean-Pierre Laisne, project lead of CompatibleOne.org and now CEO of CompatibleOne SAS, its commercial technical support company. The partnership ensures that CloudSigma operations and CompatibleOne will work together smoothly in the future.
[Want to learn more about how CloudSigma differentiates itself? Read CloudSigma IaaS Avoids Amazon Approach.]
When challenged to describe what users could not do using CompatibleOne that they could do with the Amazon or Rackspace customer portals, Petersson drew a blank. But he conceded that CompatibleOne is not a complete substitute for the native cloud interfaces. Rather, he said, it is a means of launching workloads and keeping tabs on where workloads were running if they are spread across several public clouds.
"I don't think there's 100% coverage of all the functions [of each public cloud]. There might be scenarios where you have to go in and use the native interfaces," he said.
CloudSigma was launched by a consortium of IT service providers in March 2012, and CERN and two other European research centers signed up as early customers. CloudSigma operates its primary data center in Zurich, Switzerland. It opened a datacenter in Equinix's Ashburn, Va., facility in late October. Its first North American site was at the SwitchNAP wholesale datacenter space in Las Vegas. "We'll be adding a few more locations shortly," said Petersson in an interview. "We're finding more and more traction in the US."
The reason for that, in part, is the concern by European multi-national corporations over potential NSA spying. Petersson explained that a CloudSigma customer with operations in both Zurich and Washington would need to log into each facility using a different interface. With CompatibleOne that would no longer be necessary.
Some cloud customers might want to keep a strong US presence to stay close to customers, he continued, while storing their data in Switzerland. Even Germany, which has strict rules on keeping data originating within its borders in German datacenters, allows its international companies to store data in Switzerland. "Germany is pretty friendly about storing data in Switzerland," he said. "There's a lot of trust there."
CloudSigma is trying to appeal to customers by offering more flexible options than Amazon does. In addition to its multi-cloud interface, the company touts a flexible configuration option that lets customers assemble the virtual servers they want. In comparison, instance sizes, such as the M1 and M3 medium virtual servers offered by Amazon, and those of Microsoft and Rackspace, come with pre-set combinations of storage, CPU, and RAM. Currently just two other cloud suppliers also provide flexible server configuration: ProfitBricks and CenturyLink.
CloudSigma was also an early implementer of SSDs associated with cloud server hosts. "Our storage is all SSDs now," Petersson noted. "We have no magnetics [disk drives] at all." In doing this, the company has eliminated much of the "noisy neighbor" problem of contention for resources on a cloud host server.
CloudSigma now has about 1,000 customers, ranging from single developers and small businesses to big research labs and international businesses.
According to Petersson, CloudSigma's virtual resource pricing is competitive with Amazon and other cloud service providers. He cited two price cuts last year, in July and October. Neither announcement mentions specific existing prices. According to the October announcement, the two reductions amounted to a 28% reduction in CPU pricing and a 36% reduction in RAM pricing in a six-month period.
Engage with Oracle president Mark Hurd, NFL CIO Michelle McKenna-Doyle, General Motors CIO Randy Mott, Box founder Aaron Levie, UPMC CIO Dan Drawbaugh, GE Power CIO Jim Fowler, and other leaders of the Digital Business movement at the InformationWeek Conference and Elite 100 Awards Ceremony, to be held in conjunction with Interop in Las Vegas, March 31 to April 1, 2014. See the full agenda here.
Never Miss a Beat: Get a snapshot of the issues affecting the IT industry straight to your inbox.
You May Also Like
---