Cutting Cloud Waste, Painlessly
Cutting Cloud Waste, Painlessly
Don't let needless spending diminish the value of your cloud resources. Here's how to cut costs without hurting results.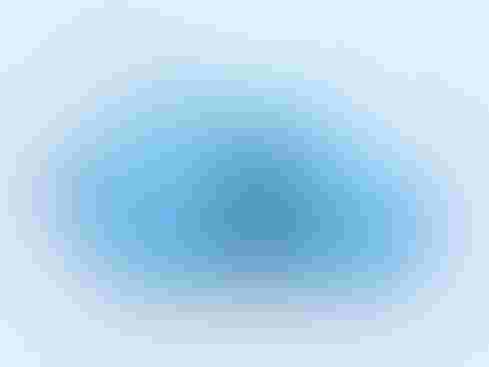 The cloud is popular for many reasons, including the potential to achieve major cost savings. Yet many organizations, due to inexperience or poor planning, are failing to save as much as they can. ParkMyCloud, a cloud compute resource scheduling service, recently projected that cloud spend waste is projected to hit $21 billion a year by 2021, almost $2,400,000 an hour.
Jumping in too fast without thinking about scalability and future benefits is a big problem, observed Ryan Mallory, senior vice president for global solutions enablement at Equinix, data center and colocation service provider. "The cloud landscape is evolving very fast," he added.
Maintaining control
Cloud adopters fritter away savings in many different ways. "Businesses initially make the mistake of not instituting sufficient controls to ensure proper authorization and limits on the procurement of services," noted Drew Tatarian, vice president and head of cloud strategy, global business and technology solutions, at Prudential Financial.
Cloud adopters also tend to underestimate the investment needed in skill development and organizational change required to operate in a cloud world. "The result often leads to inefficient use of resources, solutions that are not fit for purpose and an overall failure to deliver the expected business outcome," said Tatarian, former northeast regional principal cloud architect for Amazon Web Services.

Drew Tatarian
The cloud provides effortless scalability and resource provisioning. That's the assumption, anyway. "Unfortunately, these resources are often underutilized, or even forgotten, and instead are provisioned to a cloud environment that's not purpose-built and does not use the latest cloud features," Mallory explained. "This can needlessly inflate cloud costs and prevent businesses from successfully taking advantage of the sought-after benefits of the cloud."
Planning is critical
Cloud planning should begin with the final business and performance goals in mind. "Once the outcome is understood ... adopt a minimum viable product (MVP) approach to incrementally build toward the ultimate business outcome," Tatarian suggested. "In parallel [create] a governance framework that oversees the appropriate use of cloud services, manages the overall costs [and] can provide transparency to business risks and financial exposure."

Ryan Mallory
Always focus on functionality first and cost second, advised Hillel Solow, CTO of Protego Labs, a serverless security technology provider. "First make sure you're building the product your customers need, then you can look at the big-ticket items on your bill and see if they can be optimized."
In selecting a cloud vendor, it's imperative to pay attention to the fine print regarding ongoing support and the service level agreements of applications, environment and local resources, cautioned Joe Kelly, CEO of Legal Workspace, a private cloud environment designed for law firms. "A good cloud partner will have this spelled out clearly, leaving nothing to chance and allowing for proper cost forecasting without unpredictive costs."

Joe Kelly
Avoiding pitfalls
A significant, but frequently unnoticed cost mistake, is failing to schedule cloud workloads to automatically shut down when they are no longer needed. "There are always going to be production workloads that require high availability and need to run continuously, but then there are always others that do not need to run continuously and can be scheduled to be shut off during the evening hours, for example," explained Joe Merces, CEO of Cloud Daddy, a cloud backup and disaster recovery solution provider. "Scheduling workloads to be shut down can have a dramatic effect on cutting spending on cloud."

Joe Merces
Another common mistake is dragging the wasteful practice of server and storage sprawl into the cloud. "These habits can't continue in the cloud, because the expenses associated at the end of the month will continue to grow," noted Merces, former CIO of the New York City Law Department. "Workloads that aren't needed, or even temporary, forgotten workloads [requiring] large volume storage, cost money to keep going in the cloud." Incremental charges can accumulate quickly and become very expensive within a short time span.
The hidden, unexpected things IT managers don't often think about can sometimes have a big effect on waste. "For some use cases, choosing the right region for resources can have a huge impact not only on performance but also on costs," Solow observed. "In other cases, failing to use the cloud providers' tools to set limits on data retention can lead to growing storage costs you don't need."

Hillel Solow
Tatarian warned against blindly seeking the lowest common level of infrastructure capabilities from cloud providers simply to avoid perceived vendor lock-in. "Businesses then need to overlay a suite of third-party products in an attempt replicate the otherwise cloud-native functionality, resulting in substantial software and personnel cost," he said. "This approach also prevents businesses from taking advantage of the innovation regularly delivered by each cloud provider."
Final point
Selecting a compatible cloud partner is crucial to curtailing waste. Prior to contacting any cloud providers, Kelly suggested identifying current technology challenges and then coupling those points to a list of technology expectations. "Discuss this list during your discovery process and select a vendor that best addresses those issues and adds the most value," he said. Remember that the cheapest solution isn't always the best solution. "As with all things, you get exactly what you pay for," Kelly quipped.
For more about managing your cloud resources and budget check out these articles.

Don't Be Afraid to Reboot Your Cloud Architecture
IT Budgets: Traditional Still Bigger than Cloud
4 Ways to Maximize IT Productivity in a Transition to Cloud
How to Overcome CloudSec Budget Constraints
IaaS: Alternative Cloud Providers for the Enterprise
Never Miss a Beat: Get a snapshot of the issues affecting the IT industry straight to your inbox.
You May Also Like
---