Debunking Three Common Cloud Misconceptions
Debunking Three Common Cloud Misconceptions
Combatting the misconceptions surrounding cloud computing requires continuous exploration of new opportunities emerging today because of ongoing cloud technology innovations.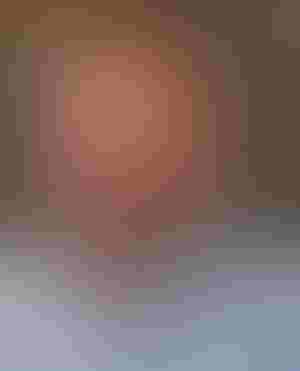 Each organization's digital transformation is different, based on internal operational goals, desired business outcomes and unique customer needs. Despite specific requirements of individual businesses, there's an important common denominator in our digital era: the need for increased agility. The speed at which organizations need to perform and transform continues to accelerate – the ability to adjust course in real-time to best serve internal and external audiences is paramount, and best enabled with open cloud platforms.
Cloud technology empowers businesses with digital agility. It's an environment that fosters the development of innovative solutions to modern problems. Yet, within IT organizations there may be some hesitation regarding the transition from legacy, on-premise systems to a fully cloud native infrastructure. Many concerns about cloud are a result of common, often dated, misconceptions.
Here, I'll address some of the most prevalent misconceptions about cloud.
The cloud is less secure. False.
Some operational and IT executives are concerned that the cloud is insecure, or at least less secure than on-premises systems. They are right to be cautious, as security has never been more important for businesses today. A study from 451 Research found that 36% of IT professionals say data security is a top factor keeping them up at night. Given the sensitive nature of customer data that businesses collect, especially personal or financial information, it is logical that IT professionals want to be completely confident in the systems they rely on. That said, while on-premises systems retain all of this data within their firewall, that does not mean it is impervious to attack. The Equifax breach of last year is a good example.
In most cases, the cloud can be more secure than on-premises systems due to the cloud provider's focus on and dedication to ongoing security practices. Cloud providers not only have dedicated internal resources, but also regularly rely on external auditing to maintain compliance and certifications, and assist customers in verifying security policies and processes, with various industry standards such as Payment Card Industry (PCI), General Data Protection Regulation (GDPR), Health Insurance Portability & Accountability Act (HIPAA), Service Organization Controls 2 (SOC2), or the Federal Risk and Authorization Management Program (FedRAMP).
According to Gartner Research Vice President Jay Heiser, "CIOs need to ensure their security teams are not holding back cloud initiatives with unsubstantiated cloud security worries. Exaggerated fears can result in lost opportunity and inappropriate spending." The cloud provider's business is dependent on reliability, uptime and security.
Multi-tenant cloud environments co-mingle client data. False.
When a business turns to a third-party cloud provider, they become one of many clients, all living on the same cloud network.This has created a concern that data is co-mingled, that there's visibility between businesses on the same network, and that if one account is breached it's easy to gain access to another company's private customer data. This is not the case with cloud-native solutions.
Cloud providers go to great lengths to ensure that data they host is available only to the business to which it belongs. Their software architectures are purpose built to ensure that this is the case. Think about an apartment complex, people live within individual domiciles separate from one another, but all under one roof. If one person's apartment is broken into, it doesn't mean that the intruder can then access your apartment through theirs, just because you are in the same building. It's the same concept. Furthermore, adding new clients to the network is actually a benefit to current tenants. The more data living under that umbrella, the easier it is for the provider to understand network behavior and optimize performance proactively.
The cloud puts IT jobs at risk. False
As I alluded to earlier, IT professionals have a lot on their plate. I haven't yet met an organization that feels like they don't have enough work. CIOs have added a host of responsibilities to their purview in the past several years, with IT taking charge of digital transformation and other strategic initiatives, in order to align with business growth metrics. Transitioning towards a cloud vendor doesn't make your internal team obsolete, it frees them to spend more of their time innovating and improving rather than installing updates and upgrades of business applications, something cloud providers do as a part of their service offering.
Concern about how the cloud may impact IT jobs is not unlike larger industry concerns around automation and AI. In the digital era, the role of technology is to create new efficiencies, expand opportunities and improve competitive performance, not eliminate jobs.
Unburdening IT from infrastructure management gives them additional bandwidth to contribute to the bottom line and become more valuable and effective resources for the business. You can now have people who extract more business value out of applications via integrations and customizations, as well as analysis of outcomes. Most companies that switch to the cloud are not laying off staff, rather, they are moving staff to other areas of the business to work that's more important than keeping the lights on. The cloud doesn't eliminate IT jobs, it simply changes what IT jobs can look like, for the better.
Getting the facts straight
The problem with misconceptions is that they often become widespread. Combatting these misconceptions requires continuous exploration of new opportunities emerging today because of open cloud technology innovations. When it comes to the cloud, reach out to organizations and providers alike who can share their experiences around security, flexibility and innovation. As the cloud enables business agility and digital transformation while setting new operating standards, understanding the truth behind the technology's advantages and possibilities becomes all the more critical.
 Jeff Canter is Chief Operating Officer for NICE inContact.
Never Miss a Beat: Get a snapshot of the issues affecting the IT industry straight to your inbox.
You May Also Like
---