Dell Business Laptops: Intel Broadwell Inside
Dell Business Laptops: Intel Broadwell Inside
Dell refreshes its business laptop line, trying to cater to the widening spectrum of user needs. Devices are among the first using Intel's next-gen "Broadwell" processors.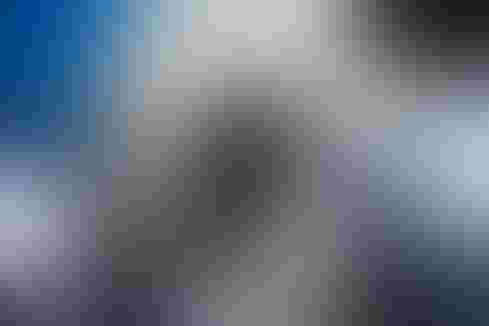 Dell offers a variety of mounting accessories to help customers take advantage of the OptiPlex Micro's small size.
Dell on Thursday refreshed its commercial laptop portfolio, offering not only its typically exhaustive array of customization options, but also some of the first devices that will run Intel's next-gen "Broadwell" processors. After taking a beating as the PC market slumped over the last few years, Dell has recently been on the rebound. With this week's product reveals, the company showed how it hopes to maintain its momentum: Cater to the fact that "computer" now means different things for different jobs.
"We're not a one-size-fits-all company," Kirk Schell, VP and GM for Dell Commercial Client Solutions, told InformationWeek at the products' launch event in San Francisco. He stressed to reporters that "designing around use cases is critical" to Dell's strategy.
The new flagship of that strategy is the Latitude 13 7000 Series laptop-tablet hybrid. Unlike today's 2-in-1s, the 7000 series doesn't need a fan to keep the device from overheating. The new design is enabled by Broadwell-generation Core M chips, which are finally starting to show up after months of delays as Intel hit snags moving to a new 14-nm manufacturing process.
Figure 1: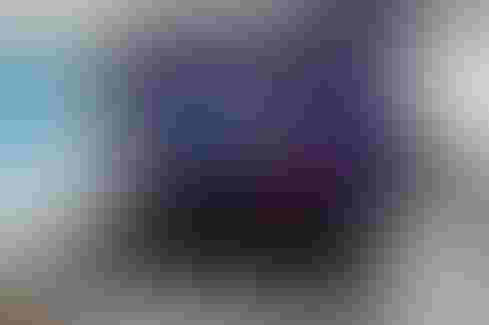 Dell's Latitude 13 7000 Series 2-in-1 will feature Intel's new Broadwell-generation Core M chips.
The device offers a 13.3-inch 1920x1080-pixel IPS display, up to 8 GB of RAM, and up to 512 GB of SSD storage. Without a fan taking up space inside, the device is thinner than previous Latitudes; with the keyboard attached, it's under an inch thick. At 3.67 pounds, it's not the lightest computer available, but it should still offer portability to people who want to be productive while on the move.
Schell described the device as an "Ultrabook-first design," noting that even though the Latitude 13 can be used as a tablet, it offers the "lapability" of a traditional clamshell design when it is connected to its sturdy keyboard. If that sounds like a veiled shot at Microsoft's Surface (whose initial shortcomings inspired the word "lapability"), it might well have been; Dell reps at the event certainly welcomed the comparison.
In demos, the new Latitude, which will come loaded with Windows 8.1, seemed sturdier than competing models, though others offer more screen resolution. The 7000 Series 2-in-1 also supports Wacom pen input, uses Intel's integrated graphics, and can be configured to include NFC, fingerprint readers, and a variety of other features.
So far, 2-in-1 devices have carved out only a niche in the overall PC market -- which partially explains why Dell continues to produce so many other kinds of computers. Windows 8 and 8.1, the OSes that drive the 2-in-1 concept, also remain unpopular. Schell said these negative trends are beginning to reverse.
He said enterprises will naturally take time to transition to new interaction models because they have so much legacy investment. "But trust me," he continued, "all of my peers know they have to be on a modern OS with touch applications and multiple devices within three or four years."
He said that touch devices with Windows 8 and 8.1 have sold modestly because enterprises have deployed the devices primarily in small pilot programs, holding off on bigger changes until they determine how to modernize their key apps. He added that as more line-of-businesses apps have become optimized for touch, larger deployments have begun to pick up.
Schell said that to highlight ways in which new form factors provide new use cases, Dell designs with an eye toward product ecosystems, not just individual devices. For the new Latitude, that ecosystem includes a docking station, something offered by both the Surface Pro 3 and Dell's earlier 2-in-1, the Venue 11 Pro. Dell introduced some unique accessories, too, such as a carrying bag designed to keep the Latitude 13 charged while the user is traveling and that packages the device so that it's easier to move quickly through security lines at the airport.
Dell also released a dongle to supplement the device's relative dearth of ports. To maintain its slim profile, it has only two USB 3.0 slots, but with the dongle, the device can connect to Ethernet, HDMI, USB 2.0, and VGA.
Dell also refreshed its Latitude 14 3000 Series laptops, which are positioned as a budget-friendly option for SMBs and enterprises. In keeping with Schell's statement that Dell needs devices that fit customers' differing needs, the Latitude 14 is available in an almost dizzying array of configurations.
Figure 2: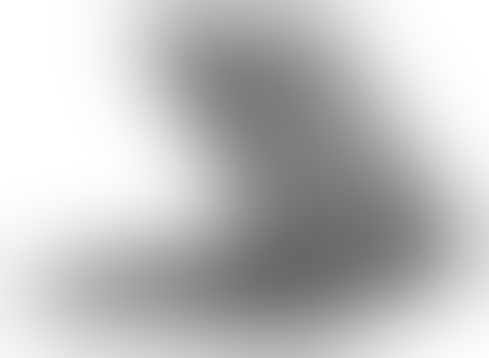 Dell's Latitude 14 3000 Series
Dell offers the device in three OS options -- Windows 7, Windows 8.1, or Ubuntu. For the near term, customers will be able to choose
only from Intel's current-generation Haswell Core chips, but starting in January, Dell will also offer configurations built around Celeron and Broadwell chips. The Haswell models top out at 4 GB of RAM, while those with the upcoming Core chips will be able to support four times more.
Display options include a 1366x768-pixel, non-touch model; a touch version with the same resolution, protected by Corning Gorilla Glass; and a Full HD version. Configurations can be built around Intel's integrated graphics, or around discrete NVIDIA cards. Dell claims the 3000 series can deliver all-day battery life. It offers 500 GB of storage, a memory card reader, and a variety of ports. At around 22 mm thick and 4.2 pounds, it's not the lightest laptop around -- but it's much svelter than the budget-minded commercial PCs available a few years ago.
Dell also introduced a ruggedized version of its Latitude 14; hoping to convey its toughness, company execs hammered the device out of a block of cement, and then tossed it haphazardly to the floor. Built to satisfy various military specifications and standards for dust, water, and heat-resistance, the ruggedized model represents another way Dell caters to a specific, niche market.
Figure 3:
Dell's new ruggedized Latitude
Dell's Latitude 15 3000 series also received a refresh. The 15.6-inch laptop is lighter and thinner than previous models, and offers business-friendly perks including all-day battery life and a spill-resistant keyboard with optional backlighting. It's available in almost all the same configurations as the Latitude 14 3000 series, but with a bigger screen and options for twice as much storage.
Figure 4: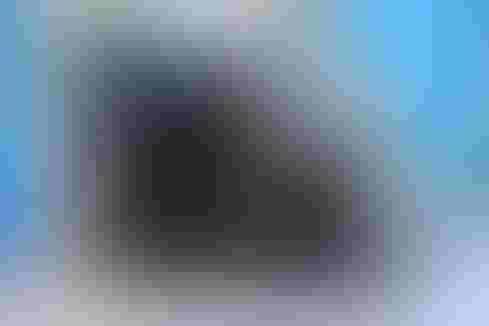 The new Micro form factor (far right) is significantly smaller than other OptiPlex options.
Finally, Dell also introduced a new Micro line within its OptiPlex family of desktops. Schell said that as important as mobility is, a lot of people still want desktops, and with the new OptiPlex, those people can now deploy their PCs in new ways. The newest OptiPlex chassis measures only 7.17 x 1.4 x 6.93 inches, which enables a number of mounting possibilities. The new OptiPlexes are small enough to attach to the back of a monitor, for example, providing a scenario in which the computer needn't have a physical footprint on a desk, and in which IT can still easily access the hardware. Dell offers a variety of mounting accessories to enable these scenarios.
Figure 5: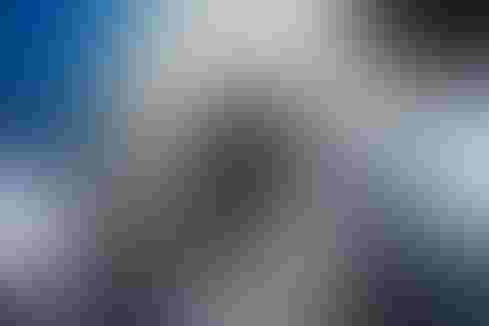 Dell offers a variety of mounting accessories to help customers take advantage of the OptiPlex Micro's small size.
Dell introduced two OptiPlex Micro options -- the OptiPlex 3020 and the OptiPlex 9020. Despite their Lilliputian dimensions, the devices can pack a lot of power; processor options range from dual-core Intel Pentium and Celeron processors all the way up to quad-core Haswell Core chips with integrated graphics. The 3020 tops out with i5 processors and 16 GB of RAM, while the 9020 can run the beefier i7 variant and support up to 32 GB of memory. Options with discrete graphics cards from AMD are also available. The 9020 also offers additional storage options, including support for RAID setups.
The OptiPlex Micro models starts at $499 and are already available worldwide. The Latitude 5000 Series starts at $769 and will be available in the US, Europe, and Asia starting later this month. The Latitude 3000 laptops start at $640 and are currently available in Asia, but Dell hasn't said when they will reach other markets. Finally, the Latitude 13 7000 Series 2-in-1 will start at $1,199. It will be available in mid-October, making it one of the first Broadwell devices to reach users.
Other manufacturers such as Lenovo and Asus have also announced ultrathin, fanless laptops that will use Broadwell chips. Apple is also reportedly going to use the chips in a 12-inch MacBook with a redesigned trackpad, fanless design, and Retina display, though the most recent rumors suggest the device might not debut until next year.
Network Computing's new Must Reads is a compendium of our best recent coverage of data backup and protection. Learn what you should consider before choosing a cloud backup service, why you must reduce your data footprint if you're going to protect data, and more. Get the new Data Backup & Protection issue of Network Computing Must Reads today. (Free registration required.)
Never Miss a Beat: Get a snapshot of the issues affecting the IT industry straight to your inbox.
You May Also Like
---