EMC's Hybrid Cloud Moves: VMware Rival?
EMC's Hybrid Cloud Moves: VMware Rival?
EMC will do something in 2015 that subsidiary VMware can't: offer a self-service hybrid cloud that links easily to Microsoft Azure.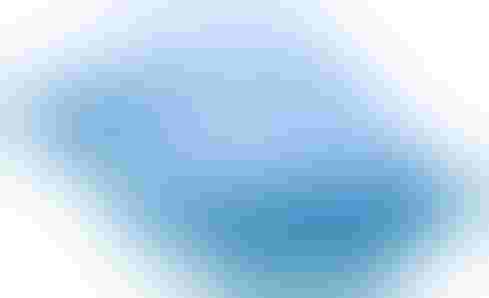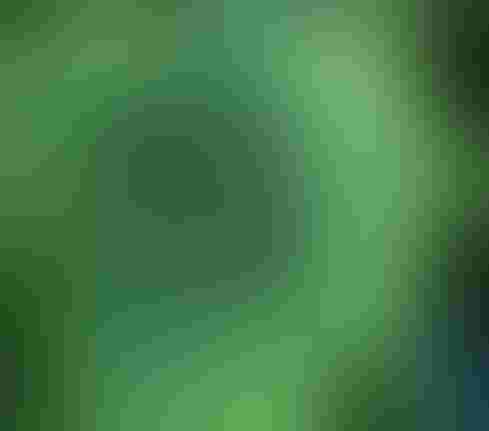 Ebola: 10 Tech Responses To Deadly Disease
Ebola: 10 Tech Responses To Deadly Disease (Click image for larger view and slideshow.)
EMC is jumping into the hybrid cloud computing market with its own product line. To mark its entry, it has acquired Cloudscaling, a firm with its own "opinionated" OpenStack implementation, and two other cloud-oriented data storage and backup companies, Maginatics and Spanning.
Essentially, EMC aims to offer an integrated, easy-to-implement set of cloud software that will work with a public cloud, giving enterprises a way to put part of their operations on-premises and part on a public cloud service, such as Rackspace's OpenStack cloud, Amazon Web Services, or Microsoft Azure.
No prices were disclosed for the three acquisitions. Cloudscaling is a cloud product firm co-founded by Randy Bias and based on its own implementation of OpenStack open-source software. Cloudscaling's Open Cloud System was distinguished by an early acceptance of Amazon Web Services APIs, as well as OpenStack APIs. The firm started out as a cloud design firm and built one of the largest OpenStack clouds in existence in 2010 for Korea Telecom, now KT Corp. It used a particular piece of OpenStack, its Swift object storage, and CloudStack, originally produced by Cloud.com.
In acquiring Cloudscaling, EMC gets CEO Bias and the Cloudscaling team with their experience at designing large private-cloud operations and the software to run them. That may be a fit, if EMC can convince prospective customers that it's not working at odds with its own subsidiary, VMware, which is 80% owned by EMC. VMware offers its own release of OpenStack and frequently bills its data center virtualization software and its vCloud Air public cloud service as a "hybrid" combination.
[Randy Bias has strong opinions on when a cloud is "open." See When The Open Cloud… Isn't.]
"It's hard for companies to stand up their own hybrid cloud," said Daanish Ahmad, manager of cloud solutions marketing at EMC in an interview. EMC will produce an integrated hybrid cloud oriented to function as a software-defined data center, he said. As the interview unfolded, it became clear that the EMC hybrid cloud will initially have many VMware components or VMware-compatible features.
As a matter of fact, EMC Enterprise Hybrid Cloud Solution Federation Software Defined Data Center (SDDC) Edition is available immediately as a VMware-based set of cloud software. In addition, a Microsoft version of Enterprise Hybrid Cloud Solution will become available from EMC in 2015. VMware, no matter how badly it wants to be the supplier of hybrid cloud operations, was unlikely to provide them based on the hypervisor of its toughest competitor.
Likewise, EMC will produce a Hybrid Cloud Solution Federation SDDC  in 2015 based on OpenStack. If it's not VMware's version of OpenStack, then at that point the two will be competing in the hybrid cloud market. Ahmad and Peter Cutts, VP of EMC Cloud Solutions, said in an interview that EMC's hybrid cloud product set represents 40,000 hours of engineering to reduce the effort needed to get a hybrid cloud operating.
Implementation will be accelerated by the fact that EMC's hybrid cloud comes pre-loaded on the Cisco Systems servers that go into the Vblocks converged infrastructure, produced by another EMC subsidiary, VCE. Vblocks converged infrastructure comprises racks of servers with VMware virtualization, networking, and storage already in place. The higher-than-white-box price of the Vblocks is offset by the degree of integration achieved in its software, networking, and storage implementations, said Cutts.
The investment in integration means any enterprise adopting the EMC product set should be able to stand up a hybrid cloud operation "in as little as 28 days," Ahmad said.
The EMC executives said their goal is to provide interoperability with the VMware vCloud Air public cloud, as well as Microsoft Azure, Amazon Web Services, and other "EMC-powered" cloud service providers. That interoperability would include numerous smaller providers, such as VMware partner Bluelock, which provides a public cloud service based on vCloud Air.
It wasn't clear from the announcement how much interoperability customers might count on, but it would probably be limited by the nature of the EMC hybrid solution implemented. The Microsoft version with Hyper-V would most likely be limited to compatibility with Azure, and not Amazon and Rackspace. But the acquisition of Cloudscaling, among other things, suggests expanded compability should not be ruled out in the future.
The EMC hybrid cloud will come in small, medium, and large. Small will be 500 virtual machines or fewer, medium will be 501 to 1,000 VMs, and large will be 1,001 to 10,000 VMs. Customers will be able to right-size their desired implementations at 750 VMs or 6,500 VMs or whatever size they choose.
With the EMC approach, customers with mixed VMware/Microsoft environments might even choose to re-organize their data centers around VMware and Microsoft-oriented private clouds, or one of those plus OpenStack. EMC will "deliver a consistent experience across all three," Cutts said.
EMC intends to ease tasks of IT operations managers and systems administrators, as well as hybrid-cloud end-users. The latter will have self-service access to an EMC hybrid implementation, which means Microsoft Hyper-V users might find they have ready access to EMC storage, Cisco servers, and top-of-rack switches that used to be off limits. In this sense, EMC hybrid cloud becomes a way of breaking down previously insurmountable barriers and enabling more end-users to employ the gear they've wanted since before the advent of clouds.
So what did EMC get with the purchase of Maginatics and Spanning? Maginatics offers a global namespace that can be used to overlay multiple public or private cloud locations. It will enable "unified data protection and management" across various clouds, the EMC announcement said.
Spanning provides subscription-based backup and recovery for cloud applications and data, which can protect data in Google Apps, Salesforce.com, and eventually, Microsoft Office 365.
What will you use for your big-data platform? A high-scale relational database? NoSQL database? Hadoop? Event-processing technology? One size doesn't fit all. Here's how to decide. Get the new Pick Your Platform For Big Data issue of InformationWeek Tech Digest today. (Free registration required.)
Never Miss a Beat: Get a snapshot of the issues affecting the IT industry straight to your inbox.
You May Also Like
---