Fast-Tracking Performance Issues When Migrating to the Cloud
Fast-Tracking Performance Issues When Migrating to the Cloud
Still on the fence about cloud migration? Here are four ways to fast-track your shift to the cloud and overcome performance issues that arise along the way.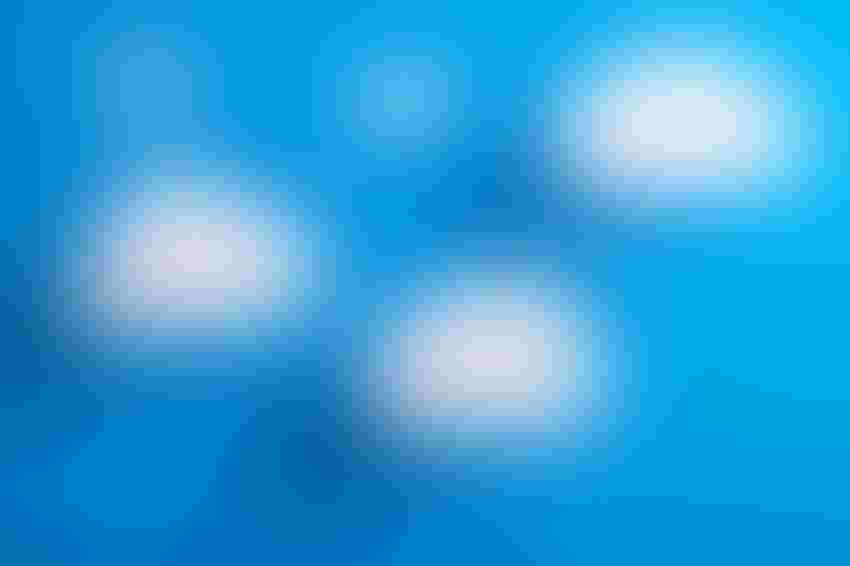 simon bratt via Alamy Stock
The way we live and work has fundamentally changed, sparking companies around the world to look to the cloud to upgrade the way they operate. The benefits are undeniable -- offering speed, scalability, and savings. One recent study also noted a transition to the cloud has the potential to improve productivity, increase revenue, and better positions an organization to embrace new technology. With these benefits in mind, it's no surprise that 90% of organizations are already using cloud computing in at least some capacity. However, adoption is still increasing, and many organizations have a long way to go before they reach the full business benefits of cloud migration. Gartner predicts worldwide end-user spending on public cloud services will grow to $597.3 billion in 2023, up from $491 billion in 2022. 
Many companies are still on the fence about cloud migration, perhaps due to fears of implementation. Here are four ways to fast-track your shift to the cloud and successfully overcome performance issues that may arise along the way.
Step 1: Put a plan in place
Don't take a go-with-the-flow approach to cloud migration. The adage "fail to plan, plan to fail" could not be more appropriate in this case. Before you dive in, put a strategic plan in place outlining the steps needed to successfully migrate your company to the cloud. Ask yourself, "What does my current infrastructure look like? What is the ideal future state? Do I have reliable internet services in place? Is now the time to upgrade my hardware?" With so many moving parts, systems, vendors, and logistics, this can be daunting. Consider seeking experienced professionals to guide you through the process and help you avoid costly and time-consuming errors.
Step 2: Establish reliable internet connectivity
A successful cloud migration begins with ensuring you have the right infrastructure in place. Start by understanding the sites and what type of internet reliability you are looking for. The key is not simply having connectivity, it's ensuring you have a reliable and diverse internet circuit that suits your needs. Without the right infrastructure in place, cloud migration has the potential to cause a slew of problems down the road, including insecure interfaces and APIs, unnecessary downtime, and an increased risk of data leakage. Establishing a robust layer 3 infrastructure, or network layer, is key to an efficient and timely transition to the cloud. This will ensure your internet connectivity is up to the challenge of handing the demands of cloud-based operation. Investing in the right infrastructure upfront will lead to less performance issues down the road.
Step 3: Identify blind spots
Nearly 50% of cloud migrations fail, with blind spots being one of the major reasons for those failures. The shift from on-premises IT infrastructure to the cloud can make it more challenging for monitoring tools to access all network performance data, therefore leading to performance issues. The challenges stem from the fact that many traditional network tools don't operate within the cloud.
The solution lies in organizations aiming to achieve high-level network visibility across all stages of migrating to the cloud. This means deploying real-time and application monitoring tools that go beyond the standard on-premises infrastructure and can help reduce the impact of blind spots and maximize performance both during and after migration.
Step 4: Consider a hybrid approach
As more companies look to the cloud, many are turning to a hybrid approach, which enables increased agility in responding to changes, flexibility, and scalability with data storage, and ultimately an increased level of control and customization that fits the needs of the organization. However, hybrid cloud approaches also come with their own set of challenges, including data accessibility issues, which can negatively affect the performance and speed of your database. Organizations moving to hybrid environments must identify which data can be stored on-premises and which can reside in the cloud. With vast amounts of data at hand -- much of which is often outdated -- organizations should also prioritize data encryption during the migration process to maintain data integrity and prevent workflow disruptions.
To the Cloud and Beyond
There are bound to be challenges that arise with any cloud migration process, but with proper planning to address specific performance challenges before they arise, fast-tracking your enterprise to the cloud is possible. Leveraging the right strategies will ensure your organization reaps all the benefits the cloud can offer, like improved productivity, revenue growth, and the ability to navigate new technologies. In today's evolving tech landscape, embracing the cloud can make the difference in a company's ability to stay competitive and seize new opportunities.
Never Miss a Beat: Get a snapshot of the issues affecting the IT industry straight to your inbox.
You May Also Like
---