Feds & The Cloud: Management Approach Must Evolve
Feds & The Cloud: Management Approach Must Evolve
Cloud services change how federal agencies acquire, fund, and use IT services. IT managers must realize they're buying a service, not technology.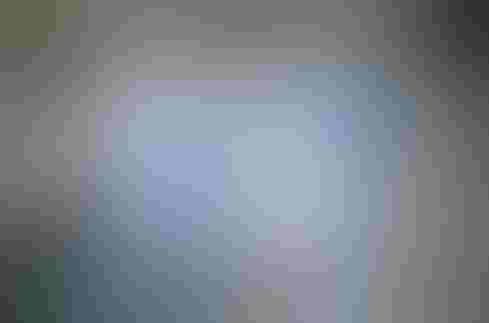 (Image: <a href="https://www.flickr.com/people/extranoise/" target="_blank">Till Krech/Flickr</a>)
Cloud computing has introduced a new model of acquiring hardware and software. In reality, you aren't acquiring anything physical, and much of the value of moving to the cloud is driven by the transition from using physical resources (hardware, software, and labor hours) to the consumption of online services (infrastructure-as-a-service, platform-as-a-service, and software-as-a-service) that deliver similar functions. 
While the technical aspect of this change seems to capture all the headlines, the financial and governance aspects are just as important -- but end up on the back burner. Unfortunately, the necessary changes in management policy, acquisition processes, and organizational behavior rarely get the planning they deserve or get executed properly in advance. This disconnect can quickly derail any cloud transition.
Government IT managers must accept that cloud computing means the purchase of a service, not the purchase of technology. This usually represents a fundamental change in how technology is acquired and managed. Because the transaction doesn't involve any physical entity, the procedures and processes associated with the inspection, acceptance, inventory, and management of IT might not apply. IT managers must instead develop and put into place new parallel policies that apply to the delivery of virtual services.
[Here's how the Navy is handling a cloud-driven IT overhaul: Navy Eyes Cloud Storage.]
As consumers of a service, government procurement organizations also need to realize they have less control over the technology that's being used to supply the service. They also might have less control of the location and storage of data, and will need to evolve data security and storage policies to address possible risks. This change carries through even to when the service is discontinued, because physical decommission processes no longer apply. These differences require IT managers to modify the control mechanisms they use to manage IT resources.
Changes to the cloud model will also drive changes in the public sector budgeting process, moving multi-year capital expenditures into the annual operational expense column. This inevitably results in a much tighter linkage between internal financial approval processes and an agency's operational delivery capability.  
In this new environment, delays in the back office can immediately affect customer and constituent satisfaction. Back-office processes that took days to complete must now be done in hours or minutes. This situation drives the need to change back-office behavior and many financial review and approval processes. In the public sector, this might also require important changes in law. Senior elected and appointed officials, IT managers, and procurement executives might, at times, need to make decisions in real-time in order to fulfill their fiduciary responsibilities -- particularly when responding to emergencies or disasters.  
On the flip side, cloud services also allow for a much more rapid response to mission and business needs. This development changes the customer's definition of acceptable service. Issues that take more than a few minutes to correct are no longer tolerated when an alternate service is only a mouse-click away.
Government agencies need to pay particular attention to this new reality. Their constituents now compare government services to those of Apple and Google. Agency leaders need to comprehend how this important change in perception can quickly lead to unhappy constituents. They also need to address how to modify and decommission information-based services much more rapidly.
Cloud services represent a fundamental shift in the way government agencies acquire, fund, and use IT services. The agencies need to adapt their missions, IT, and internal policies in order to operate effectively in this new environment.
Find out how a government program is putting cloud computing on the fast track to better security. Also in the Cloud Security issue of InformationWeek Government: Defense CIO Teri Takai on why FedRAMP helps everyone.
Kevin L. Jackson is the CEO & founder of GovCloud Network, which provides technical training and business education on the use of advanced information technology. He previously has held senior management and IT leadership positions for NJVC, Sirius Computer Solutions, IBM, JP Morgan Chase, and SENTEL Corporation.
Never Miss a Beat: Get a snapshot of the issues affecting the IT industry straight to your inbox.
You May Also Like
---