FinOps: The Driving Force Behind Effective Cloud Cost Management
FinOps: The Driving Force Behind Effective Cloud Cost Management
With efficiencies top of mind for IT leaders, it's time to take ownership of cloud usage through FinOps.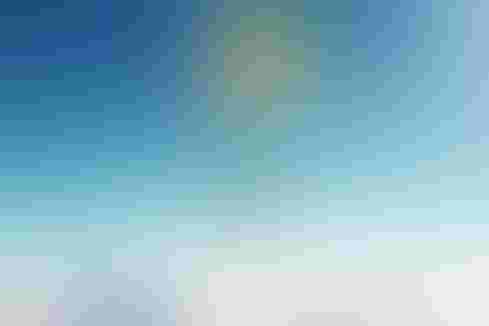 Cloud offers organizations infinite possibilities. It lets you move faster as a company. It helps drive a greater rollout of product and feature capability. And it can even help organizations become sustainable. But with infinite possibilities comes the risk of uncontrolled spending.
In 2023, the economic whirlwind is placing the spotlight on cost (again), raising the question of how we make the most of what little we have. Across sectors and industries, cost optimization and cost management are taking center stage. Unsurprisingly, FinOps is fast becoming central to the cloud conversation right now. While the cloud should not predominantly be seen as a cost-saving exercise, ensuring your cloud footprint is optimized is critical.
From years of supporting clients with their cloud migration efforts, I can tell you that many organizations struggle to manage their cloud spend or have clarity on costs. Companies overlook cost optimization until the migration has started. By then, the costs are already rising. A recent report from Gartner found cloud bills for organizations are frequently two to three times higher than expected.
Too often, depending on provider agreements, pricing may be on a "pay as you use" or "pay as you go" model. An accurate, consolidated, and timely view of cloud capacity and services, and actual usage, is hard to come by. Demand has skyrocketed, while procurement and governance processes have been hard-pressed to keep up. Additionally, grappling with effective cloud cost management is a team sport, and corralling multiple stakeholders is difficult.
Creating a Single Source of Truth to Cloud Spending
At its core, FinOps is a way for individual teams to manage their cloud costs where everyone takes ownership of their cloud usage. It allows an organization to anticipate, control, check, and optimize the investments linked to a cloud-based infrastructure on a proactive and reactive basis.
It also cannot be left at the hands of technology or finance teams: for FinOps to work best, it needs to be a cross-functional initiative and continuously repeated as the organization matures. As a result, a phased approach -- to inform, optimize, and operate -- is recommended to make informed decisions.
The 'inform' stage is about bringing the right information to all stakeholders. This includes achieving visibility and transparency into spending and cloud usage. Here, being intentional with your efforts and delving into the granular details trumps speed.
Once clarity is gained on cost drivers, it is time to 'optimize' for value and discover opportunities for savings. While this process requires tough decisions, it is about reducing waste, rightsizing the environment, and producing better resource allocation.
When this process gets embedded into the daily operations, a company has truly ignited the full potential of the 'operate' phase across the FinOps model. Firms can automate efforts by establishing clear budgets and alert mechanisms to continuously adjust cloud resources without impacting performance.
Historically, we've seen the highest levels of cost accuracy when each cloud resource or service in use has a tag or label that can point it to a respective line of business or application, creating a tagging framework across the organization. This scheme is key not only to FinOps but also helps to improve internal asset management and drive forward stronger security measures.
Taking Responsibility for Success
A perfect example to showcase the transformative impact of FinOps practices can be seen with Banco BV, considered one of Brazil's largest private banks. Like many, Banco faced a delicate balancing act of trying to build a team with a FinOps culture alongside the need for enhanced cost visibility. Their journey began by gathering teams across technology, finance, and business and creating a mindset centered around fostering financial accountability and value generation. The bank sourced tools to produce cloud consumption results across the bank and, during the 'optimize' phase of their process, identified opportunities to create policies and greater governance.
Once uncovering these insights, project teams naturally fostered collaboration among new stakeholders, encouraged knowledge sharing, and empowered their decision-making. This type of collaboration to 'operate' in a FinOps-driven culture breeds creativity and innovation. The democratization of the cloud cost data marked a turning point for the Brazilian financial institution. It achieved cost-savings of up to 30% and significantly increased financial efficiency.
The past few years have reinforced the impact and power of cloud technology. To succeed with FinOps requires a change in mindset. It raises the importance to improve and increase visibility into overall cloud spend and efficiency. It is also key to achieve accuracy across all related reporting, forecasting, and budget management. It is about expense discipline -- procurement processes, governance, and guardrails -- but, as we can see, it is so much more.
Never Miss a Beat: Get a snapshot of the issues affecting the IT industry straight to your inbox.
You May Also Like
---