Five Ways the Cloud Is Set to Transform Business Printing
Five Ways the Cloud Is Set to Transform Business Printing
By leveraging fully integrated, cloud-native print services, IT teams can reap the full benefits the cloud has to offer.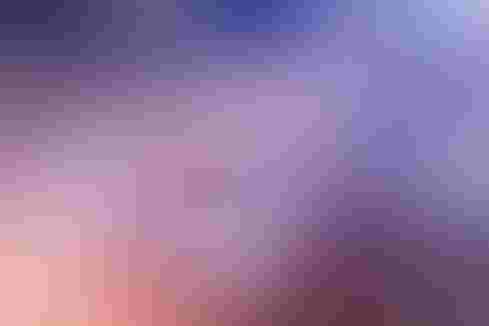 Cloud infrastructure has seen rapid growth in recent years, with IT organizations continuing to take a cloud-first approach to digital transformation. In fact, in the last quarter of 2018, cloud infrastructure vendors in each region of the world saw double-digit growth, an average of 28%, according to analyst firm IDC. This momentum is predicted to continue into 2020 and beyond, with research suggesting cloud IT infrastructure will grow at a five-year annual growth rate of 10.9% to reach $99.9 billion in value by 2023.
An essential service that IT departments provide to their organizations is print. And the cloud is transforming print, allowing IT departments to include it in their digital strategies. By hosting print infrastructure in the cloud, enterprises can reduce IT infrastructure, burdens and costs, while ensuring a higher level of customer experience. Here are five key ways the cloud is transforming business printing:
1. Improved Purchase and Acquisition Models
As more and more businesses transition their data and applications to the cloud, the acquisition of IT products and technology through as-a-service, subscription-based models is becoming more popular. Deloitte Global estimates that enterprises will spend half of their IT budgets on subscription services by 2022. 
Instead of purchasing and maintaining print devices and on-premise servers, print environments can now be managed entirely in the cloud and offered via a subscription model. In this model, subscribers pay for print capacity rather than owning the devices and other physical infrastructure, reducing capital outlay, avoiding balance sheet impact, and allowing organizations to scale their print capacity as required. This approach also removes the burden of asset selection and procurement.
2. Simplified IT Management
To say IT teams are overburdened in today's increasingly digital world is a huge understatement. By moving to a cloud print service, uptime is managed by a single provider, the physical infrastructure required to support the print environment is eliminated, and instead of sending documents through a print server to a designated print device, documents are transferred to the cloud where they are held until a user authenticates at the printer, increasing print security.
Procuring print infrastructure through an as-a-service model helps reduce the responsibility and pressure on IT teams, who according to Spiceworks, spend most of their time deploying or maintaining hardware and networking. By freeing up time spent on maintenance tasks, IT workers can concentrate on more vital digital transformation priorities like addressing an increasingly complex threat landscape or researching new products and innovations.

Image: Pixabay
3. Better Security
By removing print servers, the number of physical IT access points are reduced and the burden of keeping print servers up to date is removed. Print authentication technology controls access to devices and documents, lowering the risk of sensitive information reaching the wrong hands. The best print infrastructure as-a-service solutions typically come with advanced authentication technology as standard to provide secure printing from the cloud. These solutions ensure users only access print devices via a user-name and password or a smart card, preventing the wrong person picking up the wrong document, and protecting network folders and applications from unauthorized use.
Organizations implementing cloud print solutions will also typically benefit from a brand-new range of single vendor devices, unifying and simplifying management and security. Quocirca survey data shows that 44% of organizations with a mixed, but managed environment, reported more than one print-related data loss incident.
4. Maximized Uptime and Enhanced User Experience
AI-powered predictive service and automated supplies replenishment ensure device uptime is maximized. Faults can be detected and fixed before issues occur, and supplies replaced as and when needed, meaning users receive a consistently high-quality experience when interacting with print devices across an organization. The IoT nature of cloud managed print infrastructure also provides accessible capabilities for users moving between physical locations within a single organization and support for mobile printing.
Predictive analytics can also improve the user experience, helping ensure that devices are deployed according to best practices, in optimized locations within a workplace.

Image: Pixabay
5. Global Visibility on Performance and Use
Real-time data on user, device, fleet and service level agreement (SLA) details provide IT management with complete global visibility into print infrastructure across an organization. This enables IT departments to identify opportunities for productivity gains, drill down into micro details on usage, and source cost savings. The long-term result is increased individual user productivity and improved operational efficiency across print infrastructures.
IT departments globally are looking for ways to reduce the burden of managing elements of IT, both from a cost and operational perspective. Gartner identifies the movement from capital asset expenditure to operational expenditure as a key commercial driver for IoT-enabled product as a service solutions. Gartner also suggests that the trend has great potential to transform how products and services are consumed, particularly those that offer a "proven IoT-enabled product-as-a-service business model based on reliable outcomes with predictable SLAs for a reasonable cost." 
There is no denying it, cloud is here to stay and it will play a crucial role in how the modern workforce continues to transform. By leveraging fully integrated, cloud-native print services, IT teams can take reap the full benefits the cloud has to offer, while meeting the high level goals that will help their organizations keep up with workforce transformation trends.

Phil Carter is a 20-year veteran of Lexmark who leads the company's Managed Services strategy and offerings worldwide. He has led teams in research & development, services operations, supply chain and global marketing, which have been responsible for many of the innovative managed print services solutions that Lexmark has introduced over the years, including the recent Cloud Print Infrastructure as a Service offering.
Never Miss a Beat: Get a snapshot of the issues affecting the IT industry straight to your inbox.
You May Also Like
---