Forrester: In The Cloud, The Big Get Bigger
Forrester: In The Cloud, The Big Get Bigger
Forrester says cloud challengers will have a hard time competing with incumbents in 2016. AWS, IBM, and Microsoft are "innovating like startups."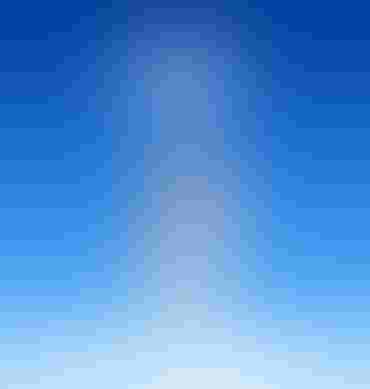 <p align="left">(Image: Anatolii Babii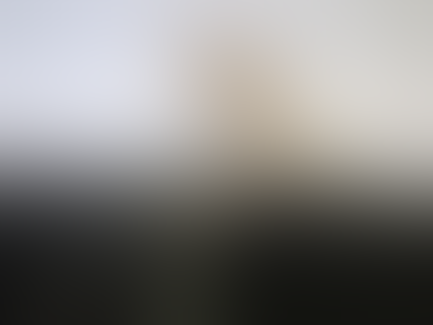 Insider Threats: 10 Ways To Protect Your Data
Insider Threats: 10 Ways To Protect Your Data (Click image for larger view and slideshow.)
A consolidation in cloud computing has been underway for a while, and that trend will not only continue, but accelerate in 2016. Clouds will become recognized as more secure than some enterprise environments through their automated security measures. They will also be big adopters of containers for efficiency in operations.
Forrester Research made those forecasts as the cornerstone of a new report, Predictions 2016: The Cloud Accelerates. Cloud computing reached mainstream acceptance with more widespread enterprise participation in 2015. That process will shift up another gear in 2016, the report says.
As cloud computing moved into the mainstream, some smaller cloud providers and wanna-be suppliers were acquired. In May, EMC bought Virtustream; ActiveState sold its PaaS system, Stackato, to HP in July; HP also bought Amazon API look-alike Eucalyptus Systems in September 2014. OpenStack vendor Piston Cloud Computing was acquired by Cisco in January; GoGrid was purchased by Datapipe the same month. The consolidation continues apace, with the table stakes growing each month for what it takes to become a global cloud provider.
"The consolidation and shakeout will accelerate in 2016, which will force many current providers to refocus on a narrower field, retreat from cloud or exit," Forrester said.
[AWS is emerging as a dominant cloud supplier. Learn how in AWS Emerges As Goliath As Cloud Competition Fades.]
Even with what Forrester describes as innovative new players, such as DigitalOcean and Aliyun, the cloud unit of Chinese online giant Alibaba, "the number of options for general, infrastructure-as-a-service cloud services will be much smaller at the end of 2016 than the beginning."
In part, that's because Amazon Web Services, Microsoft Azure, and IBM SoftLayer are all showing a remarkable ability to innovate as well, and they already have scale. Forrester named those three incumbents as the ones most likely to gain strength in 2016, but it noticeably left out one party normally named to such a list, Google.
"Despite excellent technology and scale, Google will only begin to develop momentum in large enterprise business in 2016," the report said. It ventured no explanation for why Google has thus far fallen short in making significant inroads into the enterprise, but Microsoft, IBM, and Amazon already had a significant number of enterprise customers before their cloud offerings matured, and they appear to know better how to talk to them.
At one time, cloud computing seemed to be a green field for startups and early pioneers. With the incumbents growing faster than younger contenders, small vendors and "specialists will be sold or go cold in 2016," the authors warned, advising "be wary of small players because they carry much more risk." They also advise keeping pressure on the incumbents to innovate and "abandon those that do not."
The report was written by Forrester analysts John Rymer, Dave Bartoletti, Lauren Nelson, Andras Cser, Andre Kindness, and William Martorelli.
When it comes to cloud security, the analysts said, potential users' biggest fears concern the security of their workloads -- but major providers are upping the security assurance game through automated systems. Frequent use of encryption, user directory integration with cloud operations, access control, improved data governance, and network security monitoring to prevent intrusion are now often imposed by cloud systems.
Heuristic systems that can apply sophisticated rules of analysis to suspicious code can detect previously unidentified viruses. They are provided by vendors like Elastica and Netskope. Constant monitoring for suspicious user behavior can halt some intrusions before they've accessed their first sensitive file.
The analysts' advice: "Stop using security as an anti-cloud excuse and tap automated governance."
Implementing the use of containers will become a way to both build new applications in the cloud and create hybrid cloud operations with workloads shared between on-premises and remote public cloud data centers. "Use of containers grew meteorically in 2015. Hyperconverged infrastructure is not far behind."
Hyperconverged infrastructure is compute, storage, and networking bundled together in hardware units governed by software controllers treating the unit as a small, preconfigured cluster or data center module. Container services can be built into hyperconverged infrastructure, just as virtual machine management already is. Also, multiple hyperconverged modules can be scaled out to enlarge a data center. "AWS, CoreOS, Docker, Google, Mesophere, Red Hat, VMware, and the various OpenStack players will lead the way," Forrester predicts.
That may be the case, but it may take 2016 and beyond to rationalize the emerging hybrid infrastructure. Containers are great for moving code around between development teams, across the data center, or between data centers, but Docker, VMware, Kubernetes, and Rackspace Carina are each doing it in their own way, with no standard hyperconverged infrastructure appearing yet. On the contrary, most IT shops are focused on wringing as much use out of containers as possible as a way to decrease the distance between developers and operations, without IT having to worry about hybrid cloud operations yet.
Intel, VMware, and even Google's approach in its own Google Cloud Platform still see a container-virtual machine combination running in multitenant architectures, albeit with a microvisor -- a virtual machine hypervisor that has been shrunk to a fraction of its former self. Exactly what hyperconverged infrastructure will look like at the end of 2016 is hard for Forrester (or anyone else) to say at this point.
But the report is right to point out the rapid rise of containers and assume that cloud operations will depend on them, as well as on an increasing share of on-premises operations. New security and governance measures may enable multiple containers to run together on one host, even though they have different owners. The gains in efficiency would be great.
But the whole prospect will become more credible when hyperconverged infrastructure emerges that manages both VMs and containers and that works both in the enterprise data center and in the public cloud. Red Hat, VMware, IBM, and various practitioners of OpenStack hope to be the ones to do that in 2016.
New deadline of Dec. 18, 2015. Be a part of the prestigious InformationWeek Elite 100! Time is running out to submit your company's application by Dec. 18, 2015. Go to our 2016 registration page: InformationWeek's Elite 100 list for 2016.
Never Miss a Beat: Get a snapshot of the issues affecting the IT industry straight to your inbox.
You May Also Like
---