Go Beyond the Capabilities of the Cloud
Go Beyond the Capabilities of the Cloud
Here are some highlights from last month's Oracle OpenWorld 2019.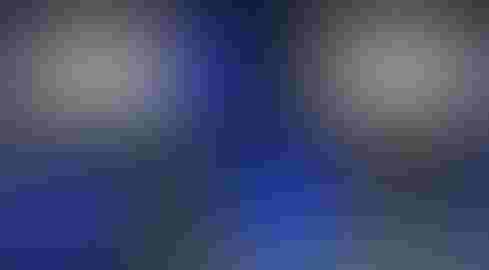 The cloud, a few years back, was just seen as a computing buzzword that didn't seem to have any immediate value. But now more than 95% of companies have adopted cloud in their businesses. Almost anyone with a computer or phone today uses the cloud for storage, file sharing, and communications, transforming the way we work. And we have Oracle to thank for that.
In this year's edition of Oracle OpenWorld, we got to hear about the latest innovation in the cloud and the expansion with Oracle's services. Larry Ellison, Oracle Chairman and CTO, was eager to announce that their cloud strategy will be the answer to enterprise problems with regards to people, cost, complexity, and security. Their goal is to deliver the "World's First Complete and Truly Autonomous Cloud," and here is how they're driving towards it.
Oracle Autonomous Linux
Oracle first announced its Autonomous "Self-Driving" Database in 2018, introducing a self-provisioning and self-repairing database engine. This year, the company has extended the autonomous capabilities to its Linux operating system with the promise to reduce human error and improve IT staff productivity. Autonomous Linux is based on Oracle Linux that is fully compatible with Red Hat Enterprise Linux, granting IBM Red Hat customers immediate access to the service with apps on Oracle Cloud.
With the automatic patch updates and tuning, the new Linux OS offers higher availability and reliability without the need for human interaction. Ellison said in his keynote, "Servers fail. Storage fails. Networks fail. Lots of things fail. The Oracle Autonomous Database not only eliminates human errors, but it's configured in such a way that the memory can fail, and the system keeps running." By letting the system configure itself, your IT team can focus on other critical business operations and stay economical in the long run. As compared to other cloud vendors, Oracle Linux provides 30% to 50% TCO savings over five years -- and that's a great bargain.
Oracle Digital Assistant and Microsoft Teams
To further strengthen Oracle's cloud stack, they have partnered with Microsoft to make it easier for customers to connect workloads between the Oracle cloud and Azure. Through the interconnecting of the Oracle and Microsoft road map, more customers and partners can leverage the power of Oracle Cloud including the Autonomous Database in a total of 36 regions by the end of 2020. As a result of this partnership, the two companies have unified Microsoft Teams and Oracle Digital Assistant. This integration enables enterprise customers to access Oracle Cloud Applications through text chat or AI-powered voice commands on Teams, providing customers a more engaging and personalized way to resolve inquires.

Image: Oracle
VMWare Cloud Foundation on Oracle Cloud
Aside from Microsoft, Oracle has also made deals with VMWare that allows customers to run VMWare Cloud Foundation on Oracle Cloud Infrastructure. This includes vSphere, virtual network software NSX, and virtual storage software vSAN. This is a momentous strategy for VMWare as it is now available in all major cloud providers, namely IBM Cloud, AWS, Google Cloud Platform, Microsoft Azure, and just recently Oracle Cloud Infrastructure. By the end of this year, customers can run VMWare workloads on Oracle's cloud data centers while maintaining full administrative access.
Free tier for Oracle Cloud
The company is committed to reducing complexity in its platform, which is why they opened the availability of a new free tier that brings free services to customers. Oracle Always Free Autonomous Database and Cloud Infrastructure service is available for an unlimited time. Unlike its competitors, Oracle Always Free tier doesn't have an expiration and offers more compute and storage, including 2 Autonomous Database with 20 GB each, 2 compute VMs with 1 GB memory each, 2 Block Volumes, 10GB Object Storage, a load balancer with 10 Mbps bandwidth, and much more.
This free tier comes in conjunction with Oracle's existing free trial program with $300 free credits for 30 days for those wanting to try additional services and larger shapes. The best part is that these offers are available in all regions of the world and are accessible to anyone, either you're with an existing paid cloud account or just starting with a new Free Tier account.
Oracle is truly a game-changer when it comes to the cloud, as they are the first and only cloud provider that offers an autonomous operating environment. Whether you're a long-time customer of Oracle or a new one, you can take advantage of these latest innovations and cut down significant downtime on your system.

Rob Inman is vendor manager, cloud infrastructure, for PCM Inc.
Never Miss a Beat: Get a snapshot of the issues affecting the IT industry straight to your inbox.
You May Also Like
---