Google Chromebook Pixel: Hands-On Review
Google Chromebook Pixel: Hands-On Review
Aspiring to be more than just a browser-in-a-box, the Chromebook Pixel shows that Google can deliver head-turning technology.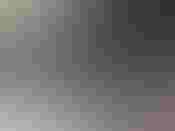 Google Chromebook Pixel: Visual Tour
Google Chromebook Pixel: Visual Tour(click image for larger view and for slideshow)
Google's Chromebook Pixel is a paradox. It's a beautiful piece of hardware that runs an operating system designed to de-emphasize hardware in favor of cloud computing. It's an expensive expression of a product line founded on the idea that less is more. It has ample processing power and a high-resolution screen to deliver Web applications that mostly don't demand much processing power and mostly don't utilize high-resolution images.
It's simultaneously ahead of its time and a timely expression of the future of computing. Everyone could use one but it's not priced for everyone.
Google unveiled the Chromebook Pixel at a media event in San Francisco on Thursday. It's the first Google-branded Chromebook since the company released its Cr-48 Chromebook prototype in late 2010.
In his introduction of the Pixel, Sundar Pichai, SVP of Chrome and apps, described the device as both as a reference design to inspire (or perhaps goad) Google's hardware partners, and as a fully engineered product in its own right.
[ Want to know more about exciting new devices? See Mobile World Congress 2013: 9 Hot Gadgets. ]
The Specs
The Chromebook Pixel relies on an Intel Core i5 processor running at 1.8 GHz, with integrated Intel HD Graphics 4000. It comes with 4 GB of DDR3 RAM and either 32 GB (Wi-Fi model) or 64 GB (LTE model) of solid state storage. It features a 12.85-inch, touchscreen, 2560 x 1700 display with a pixel density of 239 PPI; a backlit full-size keyboard; a glass-etched touchpad; and a 720p HD camera.
It's encased in anodized aluminum and includes active cooling without any visible vents. It weighs in at 3.35 lbs (1.52 kg), and measures 297.7 x 224.6 x 16.2 mm. The Pixel includes two USB 2.0 ports, a mini display port and an SD/MMC card reader. It also has a combined microphone/headphone jack, a built-in microphone array, integrated DSP for noise cancellation and stereo speakers. The non-removable battery is said to last for five hours of active use.
The Pixel supports dual-band Wi-Fi 802.11a/b/g/n, Bluetooth 3.0 and, optionally, 4G LTE. The Wi-Fi model lists for $1,299 and will be available this week, and the LTE model lists for $1,449, with availability planned for April.
The Pixel also comes with two noteworthy redemption offers: 1 TB of Google Drive storage for free for three years ($600 per year at current prices) and 12 free sessions of GoGo inflight Internet service. The LTE version also includes 100 MB per month of mobile broadband from Verizon Wireless (LTE model) for two years, with an on-demand billing plan.
The Hardware
The Pixel's aluminum body is simple and superb. It's a smooth rectangle of gray metal, with no visible screws. It's more angular than the MacBook Air and Macbook Pro, but no less visually appealing. The four small rubber pads on the bottom are unobtrusive. And the hairline power light indicator on the top conveys just enough information.
If Google's goal was to create a machine that serves as a statement of fashion and taste, the Pixel succeeds. Image-conscious executives who might prefer not to have a low-end plastic Chromebook on their desk should feel more comfortable with what a Pixel says about their status and means.
The high-resolution screen is at least as good as Apple's Retina display, though as a touchscreen, it's more likely to be blurred from the caress of greasy fingers. Keep a microfiber cleaning cloth handy.
Getting used to a touchscreen on a laptop takes some commitment. Users of previous generations of laptops will probably have to make a conscious effort to take advantage of the touchscreen. But if you've ever experienced tendinitis from prolonged touchpad usage, you may appreciate the touchscreen as an alternative input option.
Even so, Google's engineers may want to give further thought how touch input gets translated into Chrome OS commands. Web pages scroll vertically, as expected, in response to upward and downward gestures, but horizontal gestures don't correspond to browser back and forward commands and there's no pinch-to-zoom support, at least by default. Google's touchscreen support guidelines indicate that you can flick to switch pages, but doing so didn't work. Perhaps this was merely a case of user error, but touch-based Web navigation is less intuitive than it ought to be.
The keyboard offers firm but not excessive resistance to pressure. The trackpad, while wonderfully smooth, requires a bit too much force to click. The hinge adds just enough lift to assist you when you need to open the Pixel and just enough counter-pressure to support the screen when you touch it.
The Pixel weighs 3.35 lbs., which isn't particularly heavy in the scheme of things. A 13" MacBook Pro weighs a pound more. But a bit less weight would have been nice.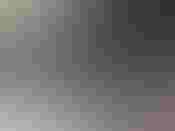 Google Chromebook Pixel: Visual Tour
Google Chromebook Pixel: Visual Tour(click image for larger view and for slideshow)
The Software
If you download Google Chrome for free and install it on your Mac or Windows computer, you will have a very similar software experience to any Pixel user. Web pages may not look as vivid, unless you're using a MacBook Pro with Retina display or a current model iPad, but otherwise there's not much difference.
Chrome OS has improved immensely since last May when the software was updated to conform more with the traditional desktop metaphor. Prior to that, when the Chrome browser window was locked in place, Chrome OS felt confining.
The Pixel does offer a strong startup experience. It's easy to set up and easy to use. The help options are genuinely helpful. But browsing the Web isn't particularly difficult on any platform.
Chromebook users have alternatives to traditional software -- Google Apps instead of Microsoft Office or Apple iWork; Hangouts instead of Skype or Facetime; Google Play Music instead of iTunes or Windows Media Player -- but for many, Web apps just aren't an adequate substitute for certain native OS X and Windows applications.
Whether this is a function of habit or genuine shortcomings, Google has addressed this issue for Office users. In three months, Google expects to integrate Quickoffice into Chrome via its Native Client technology. This will allow Chrome users to open and edit Word and Excel documents natively rather than translating them into Google Docs format.
Chrome OS has also come a long way in terms of working offline. Google still considers offline usage "rare" -- a worldview perhaps informed by Google's interest in serving ads over network connections -- but many of the company's major online apps like Gmail, Docs and Calendar now can be used offline.
For most computer users who don't depend on specific native applications, Chrome OS is a perfectly viable alternative to OS X, Linux or Windows. It also has noteworthy security and maintenance advantages.
The Pixel's Reason For Being
Pichai said that the design philosophy that guided the creation of Google's Chrome browser, to get the browser out of the way of the user's experience, also guided the creation of Pixel.
"The philosophy [behind Chrome] is that, as a user, you actually don't care about the browser," he said. "You want the browser to get out of your way. You want to be immersed in what you're doing inside. You want to be immersed in the applications and the content you see within the browser. That core philosophy powers the Pixel. We literally want the computer to disappear so that all you are doing is spending time immersed in the content of what you're doing. So you will see a lot of design choices arising out of that concern."
But Google didn't design the Pixel to fade into the background, and potential customers probably aren't planning to pay $1,300 or more for a machine that vanishes behind the browser. Google designed the Pixel to show what's possible rather than what's practical, profitable or prudent. It's a shot across the bow, or the browser.
The Pixel is a reference design for Google's future as a hardware company. Like a high-end sports car or $10,000 watch, it's a device few actually need but many will want, whether or not they actually buy one. It will delight Web developers who can afford to splurge and will demonstrate that living in the cloud, Google-style, can be done in high style. It will amplify the message that Samsung has been singing, that Apple no longer has a monopoly on innovation and industrial design.
Never Miss a Beat: Get a snapshot of the issues affecting the IT industry straight to your inbox.
You May Also Like
---