Google Unveils Hybrid Cloud Platform Anthos
Google Unveils Hybrid Cloud Platform Anthos
The reveal at the Google Cloud Next conference opened the door for Google to play a bigger role in cloud transformation.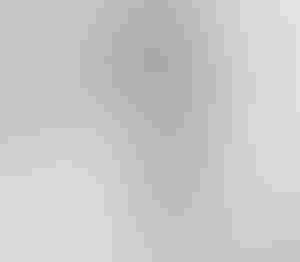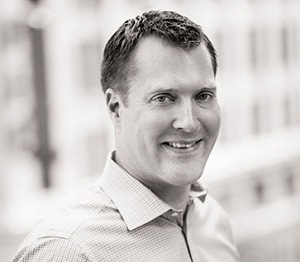 Word came from the Google Cloud Next '19 developer conference on Tuesday of new possibilities for cloud migration with the reveal of a hybrid cloud platform called Anthos. Google made the announcement, which was also transmitted via live stream, that the platform could help organizations with their transformation plans, especially for enterprises straddling the fence between on-premise and the cloud.
"Today, most of the world's enterprise computing still happens on premise," Sundar Pichai, CEO of Google LLC, told the audience. "It hasn't moved to the cloud yet because the path forward is daunting and full of difficult decisions." The difficulties he outlined include organizations that try to "modernize in-place" without fully committing to the cloud. Enterprises might also discover that the different architectures they work with are not compatible when migrated. There is also a desire among organizations to avoid vendor lock-in, according to Pichai.
Google's Part in Containerization
Offering a bit of context, he told conference watchers that Google worked on its own experimentation with containers and an internal cluster management tool, Borg, which the company believed could be useful for other organizations. Borg evolved into the open-source container system Kubernetes, yet there was still the issue of organizations working across multiple cloud providers.
The lessons learned from that experience were channeled over the past year into Anthos. The hybrid platform is based on Kubernetes, runs on-premise, and supports multicloud and hybrid cloud environments, according to Pichai. "It lets you write once and run your jobs anywhere—in our cloud, in your data center, or with other cloud providers." Anthos is managed by Google but lets organizations choose their cloud partner.


Image: sdecoret - Adobe Stock
Enterprises that use Anthos will be able to move on-prem apps to the cloud when they are ready, based on Pichai's statements, and continue to use technology they already have in-house.
Anthos might seem comparable to AWS Outposts but Gartner's Sanjeev Mohan, senior director analyst, says there are differences. "Outposts is a hardware-based solution that the customers can put in their data center," he says. "Anthos has a very broad vision that spans on-premises and any public cloud vendor using Kubernetes-based GKE."
Mohan says he intends to watch to see how Anthos develops over the rest of the year. "It looks very promising," he says. "The path to success will be in how easily the GCP team is able to message the benefits of Anthos to the vast number on enterprises that haven't fully internalized both the cloud and the containerization approaches."
What Anthos Means for Developers
The reveal of Anthos seems to be already opening more doors for some developers. Tigera, an enterprise software provider of security and compliance solutions for Kubernetes platforms, also announced on Tuesday it extended a strategic partnership with Google Cloud, embedding Tigera Calico as a component of Google's GKE On-Prem.
Andy Wright, Tigera's vice president of marketing, spoke directly with InformationWeek about what the unveiling of Anthos means for his company, particularly the flexibility it offers for supporting users who operate in complex cloud environments. "We don't have any customers that only use one cloud provider," he says.
Anthos clears the way for accelerated adoption of Kubernetes, Wright says, as well as for Tigera's software. Amazon EKS and Microsoft Azure AKS have already furthered some adoption of Kubernetes, he says, but software such as Tigera Calico could see greater exposure across varied environments. "Anywhere that our open software is running, our commercial software plugs right on top with the same security and network compliance," he says. This should increase customers' reach and Tigera's footprint along with them, says Wright.
The debut of Anthos allowed Tigera to make public ways its customers can leverage the platform. Tigera secretly conducted engineering work alongside Google, Wright says, in preparation for the launch of Anthos and its software integration.
Changing the Game for Multicloud and Hybrid Cloud
Now that the prominent cloud providers have all cleared the way for multicloud and multi-environment operations, he sees potential for even faster adoption of Kubernetes. "There is going to be much more need within the industry to be able do this not just between clusters but between clouds," Wright says.
Multicloud has been building up over the years though in practice it has been difficult to implement. "It's still something that's on the CIO agenda to talk about," he says. Wright noticed a trend in the enterprise over the last 12 months where Google was increasingly paired with Azure or AWS compared with combinations of Azure and AWS, though he is not sure what drove the shift.
The presence of Thomas Kurian, CEO of Google Cloud, who joined the company last November from Oracle, could be fueling Google's appeal among enterprises. "That's just in his DNA dealing with those types of customers," Wright says.
Enterprises that have been in the cloud for some amount of time, he says, have already been running AWS or Azure and might choose them as a launching point for Kubernetes. The availability of Anthos may open organizations up to software from other sources. "They may find that something on GKE is a better fit for their needs."
Wright says that organizations often use other proprietary container engines such as Amazon ECS, where they have been locked in, then tried to use Amazon EKS but it does not provide parity. Anthos could be the way those users more deeply embrace Kubernetes and bring about greater adoption of multicloud. "A lot of these folks want to get out of the locked in container management systems," Wright says. "Kubernetes allows them to adopt more of a multicloud approach."
Never Miss a Beat: Get a snapshot of the issues affecting the IT industry straight to your inbox.
You May Also Like
---