Hidden Cloud Costs: AWS, Azure Management Costs Compared
Hidden Cloud Costs: AWS, Azure Management Costs Compared
With the help of in-depth Gartner analysis, InformationWeek takes a closer look at the cost of managing Amazon vs. Azure.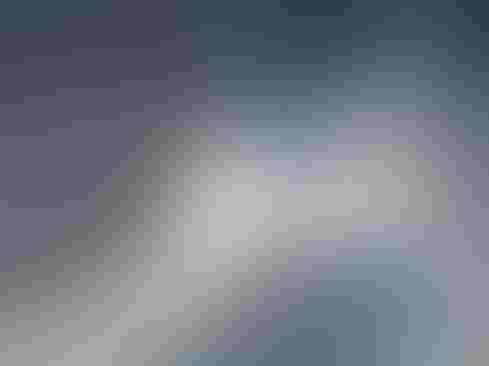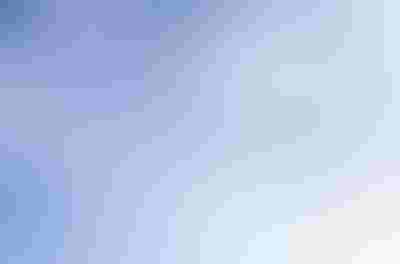 7 Cloud Service Startups To Watch
7 Cloud Service Startups To Watch (Click image for larger view and slideshow.)
What's so hard about assessing cloud ROI?
When it comes to determining cloud cost, one of the murkiest areas to assess is the implicit management expense of cloud workloads. Is there a difference between the management expenses of different services? You bet there is. To illustrate this, here's a quick look at the differences in operation between Amazon Web Services and Microsoft Azure.
If you can get the workload to run in either location, which one runs more efficiently, compute-wise? That might be possible to determine through some kind of improvised benchmark. Which one runs more efficiently, management-wise? That might be harder to determine, but recent research from Gartner will help us make some comparisons.
To determine how well your workload is running on Amazon, some basic tools are available. CloudWatch supplies a basic set of metrics on CPU, memory, and bandwidth use per application to customers. The IT cloud manager can programmatically retrieve data collected by CloudWatch, analyze it, chart it, and look for trends. Service basics are free; metrics and alerts can be customized for small fees. In addition, AWS's free CloudTrail logs API calls and delivers the log files to the customer.
[GE and Airbnb take different approaches to measuring cloud computing value. Read Cloud ROI: It's Still Hard To Measure.]
Microsoft also supplies free monitoring for Azure operations, but according to Gartner research director Kyle Hilgendorf's report, Microsoft Azure: In-Depth Assessment (registration required), it does not allow creation of custom metrics. The report says Azure holds the operational data for only 10 days, and then it's discarded.
On the other hand, if you're a skilled Microsoft shop -- and there are many -- using Active Directory, Windows Server 2012, SQL Server, and particularly System Center will make it easier to monitor and manage your cloud workload. They'll also work with tasks sent to Azure, more or less as if they were on premises. That's also true of SharePoint. In terms of efficient management, this can be a big plus.
Perhaps the main drawback in the Microsoft management approach is that it uses some, but not all, types of Linux under Hyper-V. For example, SUSE and Oracle Linux are welcome; Red Hat Enterprise Linux is not. Many modern enterprise datacenters depend on both Windows Server and Linux, specifically Red Hat Enterprise Linux. If yours does, Azure's blind eye for Red Hat is a problem. Similarly, Azure can see and work with SQL Server, but not MySQL. This pattern is seen across many examples of popular open source code, with a few exceptions Microsoft does support, such as PHP.
So what will it cost to cope with this dichotomy? Can you save money on Azure? It's noted in certain benchmarking tests for delivering consistent, efficient compute service. But you may need to change the Linux you depend on (an expensive and unlikely proposition) or use a different service than Azure for your Red Hat Linux workloads, complicating the management challenge. Amazon, of course, welcomes Red Hat workloads.
Amazon provides a battery of configuration and deployment tools, including Elastic Beanstalk for scalable deployments, Data Pipeline for making connections between compute and storage deployments, and Cloud Formation for generating reusable templates that capture all the dependencies of a given workload.
Again, familiarity with Windows Server and System Center will give you roughly equal capabilities for similar workloads. The Gartner report notes one difference: Azure's Autoscale allows customers only to turn VMs on and off. In other words, it requires customers to pre-deploy instances for the scaling group. This means customers must predict ahead of time how many instances may be needed for the peak usage, according to the report. Then instances get turned on as needed, and hopefully the number reserved matches the need.
The report notes, "Amazon includes robust load-balancing options... AWS has expanded the feature set of its Elastic Load Balancing service to include session affinity and metrics-driven load balancing."
Here's a little-known fact: If an AWS server hardware dies and your application goes with it, that's your tough luck. It's up to you to monitor CloudWatch or set up alerts to let you know when a virtual machine has died. Alternatively, you could set up a backup system in a second "availability zone" such as an independently powered section of the AWS data center for high-availability operation. Moving your data from one zone to another, of course, results in transfer fees, along with the fees for a second system.
"AWS customers can set up CloudWatch alarms and automatic scripting options to ensure a new healthy instance is created, if the original instance fails," Gartner's report says. "Customers can create auto-scaling groups that will make sure that a fixed number of instances are available, so that if one fails, a new one is launched as a replacement."
If failure is pending -- for example, hardware is showing signs of impending demise -- Amazon will provide notice to affected customers of a maintenance issue and give customers leeway to migrate to a new server before the faulty unit is shut down.
For Azure, Microsoft provides automated restart for a stopped virtual machine. "AWS does not currently support automatic instance recovery or restart of the original instance, should a failure occur," Gartner's report explains. Amazon instead gives customers the tools to monitor, alert, and restart the VM on their own.
What is the difference in cost for the one approach versus the other? Amazon offers a more complete way for customers to manage workloads themselves -- for those who know how. But many Microsoft shops see a benefit in the Azure restart feature. If they are already Premier support contract holders, technical support will notify them of any outage issues.
Of course, it's not a black and white issue. If your company already has expertise in Microsoft products, Azure will likely offer an edge in lower costs. On the other hand, "companies that have existing people with skills in .NET, Visual Studio, System Center, Active Directory, Hyper-V, SQL Server, and SharePoint will be able to transfer some of this knowledge to the Azure platform," Gartner's report says. "Current Microsoft customers with enterprise agreements can also use the negotiated discount for Azure."
As for its rating on overall infrastructure-as-a-service operation, AWS meets 92% of Gartner's criteria, and Microsoft meets 75%. With Amazon, you'll have to learn the Amazon way of doing things versus the datacenter software you already know. Doing so, however, will give you a more thorough management approach and possibly a more cost-effective handle on operations.
But not everyone needs the full Amazon treatment. Those who want an auxiliary operation to complement their data center may find Azure less expensive and easier to use. Take your pick -- and estimate your costs -- on where you wish to end up.
In its ninth year, Interop New York (Sept. 29 to Oct. 3) is the premier event for the Northeast IT market. Strongly represented vertical industries include financial services, government, and education. Join more than 5,000 attendees to learn about IT leadership, cloud, collaboration, infrastructure, mobility, risk management and security, and SDN, as well as explore 125 exhibitors' offerings. Register with Discount Code MPIWK to save $200 off Total Access & Conference Passes.
Never Miss a Beat: Get a snapshot of the issues affecting the IT industry straight to your inbox.
You May Also Like
---