How AI is Transforming Cloud Computing
How AI is Transforming Cloud Computing
Artificial intelligence and cloud computing are a natural match. Learn how this power-couple can help your organization reach new heights.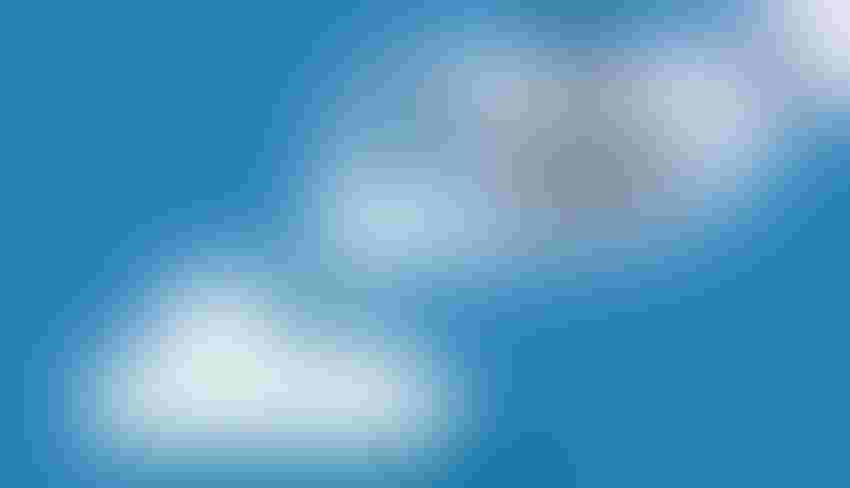 Sira Anamwong via Alamy Stock
At a Glance
Cloud users are pairing AI tools to reshape their businesses.

The benefits of integrating generative AI into cloud.

Security drawbacks of AI and cloud pairing are still a concern.
It's no secret that artificial intelligence and cloud computing have revolutionized technology. Now, these two profound forces are joining together to reshape businesses and, ultimately, all of our lives.
Cloud providers are leveraging their own advancements in AI to drive everything from supply chain predictability and code generation to cyber threat detection and response and business function productivity, says Matt Hobbs, a partner and US Microsoft practice leader at business advisory firm PwC.
AI is accelerating the adoption of cloud computing while also enabling cloud providers to enhance platform solutions and services, observes Tim Potter, a principal with Deloitte Consulting. "Most AI solutions are either services offered directly by cloud hyperscalers or solutions built on top of a hyperscaler's cloud infrastructure," he says.
Cloud adopters accelerate their exploration and application of AI through access to AI tools developed by hyperscalers, says Andy Sealock, a senior partner at business consulting firm West Monroe in the firm's IT advisory and transformation practice. He observes that enterprises already in the cloud can easily access a hosting solution for developing, testing, and implementing new AI-based apps.
Many hyperscaler cloud providers are jumping on the AI bandwagon with an array of ready-to-use AI-based solutions, such as chatbots and virtual agents, that customers can implement to address business needs without incurring the time and expense of building those capabilities internally, Sealock notes.
Sealock says he wouldn't describe the relationship between AI and cloud computing as transformative, but rather as two technologies that are synergistic and simultaneously accelerating in terms of both growth and adoption, as well as evolution, maturity, and refinement.
Multiple Benefits
Integrating generative AI while drawing from cloud-stored data can lead to more agile, efficient and responsive business processes, says Alex Manders, a partner with technology research and advisory firm ISG. "This integration ensures that processes are continuously refined based on real-time data, leading to streamlined workloads, improved resource allocation, and enhanced overall business performance."
Organizations already in the cloud -- meaning their core customer and transactional data are hosted on cloud platforms -- will have a far easier time taking advantage of AI and machine learning solutions, Potter predicts. "Depending on their architecture, these companies can begin experimenting, evaluating, and ultimately taking advantage of AI services much faster than those that haven't adopted the cloud."
Pressure Builds
The demand for AI is putting pressure on the entire cloud infrastructure, Hobbs says. "We see this reflected in the cloud providers' earnings forecasts that show a significant increase in projected capital expenditures to expand and retrofit data centers and deploy GPUs and TPUs -- the main incremental hardware components necessary for AI."
As cloud AI technology matures, providers continue to introduce services designed to make the on-ramp less steep, Potter says. "Automated tooling to support cloud migration is becoming more sophisticated, and platform solutions that enable organizations to govern and secure continue to be improved," he notes. "Additionally, cloud providers are offering numerous incentives and investments to help organizations plan their journey to the cloud, including educating and upskilling their technology professionals."
Sealock observes that hyperscaler cloud providers are now rolling out various ready-to-use AI services, such as data extraction, chatbots and virtual agents, and data anomaly detection. "Users can implement these AI capabilities, since they solve business problems relatively quickly and without incurring the time and expense of building those capabilities internally."
Potential Drawbacks
AI cloud computing is challenged by the sheer cost and energy requirements of developing and deploying large AI models, says Priya Nagpurkar, vice president, hybrid cloud platform and developer productivity, at IBM Research. She also points to the need for staff members possessing complex skills and a thorough understanding of core AI and automation principles, such as explainability, reliability, and safety.
Additional concerns, Hobbs notes, are AI hallucinations and biases that could lead to unintended consequences. He believes that these concerns can be mitigated by deploying appropriate safeguards and design practices.
Applying AI to cloud computing can also potentially expose sensitive or proprietary information to unauthorized people or organizations, Sealock warns. "To ensure that sensitive information remains secure, additional controls and data protection measures should be put in place, especially given the very large data sets that are often needed to train the AI engine properly," he advises.
Ultimately, the benefits of combining the cloud and AI will outweigh any downsides, Potter predicts. "For almost all organizations, building the necessary compute infrastructure to support AI workloads at scale by themselves is not financially viable, nor would it provide competitive differentiation in their respective markets," he explains.
Looking Ahead
AI will make cloud adoption easier, faster, and more cost-effective, Nagpurkar forecasts. "Besides these core benefits ... AI models can be created and deployed efficiently and at scale, taking advantage of cloud computing's elasticity, consistency, and scalability." She adds that AI will also help enhance consumability and portability, with abstraction layers used to hide infrastructure complexities and simplify access, providing uniform experience and portability attributes across various environments.
Exciting times
This is one of the most exciting times to be in technology, Hobbs says. "Previously, the power of AI was limited to a relatively small set of data scientists," he notes. "The speed and scale of innovation, coupled with broad access through natural language interfaces and widespread awareness, is allowing people with all types of backgrounds to show their creativity."
Never Miss a Beat: Get a snapshot of the issues affecting the IT industry straight to your inbox.
You May Also Like
---