How IT Can Improve Asset Management
How IT Can Improve Asset Management
The traditional approach to IT asset management is flawed and needs to be replaced with a strategy that factors in the reliance on cloud computing and SaaS.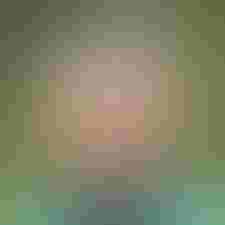 A recent Gartner survey of over 3,000 CIOs lists digital transformation, artificial intelligence (AI), security, and Internet of Things (IoT) as top priorities for CIOs going into 2018. CIOs also reported that increasingly they are seeing their roles change, to where they're getting more responsibility for technology in areas of the business outside of IT.
Organizations appear to have recognized that someone has to be the central keeper of technology, and also of technology assets. IT is best suited for both responsibilities. But when it comes to the latter, just how well are IT assets being managed?
Asset management is a central pillar of IT cost management, yet it does not come up on CIOs' priority lists. Why?
"Most companies aren't trying to cut corners," said Jodie Kelley senior vice president and general counsel of BSA, The Software Alliance. "They're struggling with the complexities."
Digital transformation, AI and IoT present enough complexity to go around for everyone — but this doesn't negate the need to identify and manage the life cycles and usefulness of IT investments in hardware, software, networks, and data centers.
What key areas of asset management should CIOs pay attention to?
The traditional asset management approach
The traditional asset management approach focuses on hardware and software, and is still a foundational approach to IT asset management in many companies.
At its most basic level, hardware and software asset management means tracking the hardware and software that you purchase, monitoring these assets for usefulness throughout their system life cycles, and then discarding them at end of life.
While this sounds straightforward, it is anything but straightforward for most organizations.
The challenges range from a dusty old server that has been decommissioned for years but sits in the closet of a remote field service office, to software that has languished on the shelf for years because either IT or an end user department found it useless, and to assets like hardware and software that are in service, but are only being utilized to about 20% of capacity. All are assets that are not pulling their weight, whether or not they are at the end of their life cycles. The organization continues to pay maintenance  and licensing costs on these under used assets, and those costs bleed the IT budget.
Modern asset management
The IT asset management  plot further thickens for CIOs because asset management practices are undergoing transformative change as more IT shifts to the cloud. In this environment, on premises assets like software or hardware seem to be disappearing, or are they?
What actually happens is that these assets are not eliminated. Instead, they are relocated to the cloud where IT continues to pay usage fees for hardware, software and telecommunications that may or may not be used to capacity, or used at all. In some cases (e.g., a cloud co-location data center), the physical hardware is still as much a "hard" asset as it was when it was hosted in the corporate data center.
The issue for CIOs in this scenario is that they are so focused on the service contracts with their cloud providers that they overlook the fact that cloud-based assets still have to be tracked and monitored in order to avoid waste.
Best practices
The good news is that there are best practices that can be applied to asset management, whether it is being done in a traditional or modern asset management mode.
Here are four asset management cornerstones:
For traditional asset management, implement asset management software. Many organizations are already using asset management software that tracks assets like hardware and software by location and life cycle/usage. Yet there are still companies that don't. By implementing asset management software, organizations can better stay on top of their software and equipment.

Assign responsibility  for managing corporate IT assets to a specific person. Someone in IT needs be responsible for asset management, whether it is an individual with administrative duties or someone in the operations area.  Asset management  responsibilities should never be spread between different IT functional areas, nor should it be extended to end user areas. Multiple managers only create confusion and complicate the asset management task.

Asset management should be an integral part of IT budget planning and execution. Hardware and software should be aged against their life cycles and targeted for replacement at end of life. At the same time, maintenance contracts and licensing agreements should be terminated. Assets in the cloud should be placed on similar "aging" timelines because end of life points for contracts and/or software/hardware in the cloud could indicate a need to renegotiate or terminate service contracts before they auto-renew.

Periodically take manual inventory of your physical and cloud-based assets. Software-based asset management systems can't do everything. There is always the standalone server system that was independently purchased by a business area or remote office that no one knows about, or a piece of hardware or software in the cloud that isn't being used anymore, and that the company forgot to discontinue with the vendor. One way to avoid these oversights is to perform an annual manual audit of assets as part of IT policy.
Mary Shacklett is owner of Transworld Data in Seattle. She is an experienced IT professional, writer, and IT, marketing and advertising consultant. Mary has a bachelor of science degree from the University of Wisconsin, a master's degree from the University of Southern California and a doctorate of law from William Howard Taft University
Never Miss a Beat: Get a snapshot of the issues affecting the IT industry straight to your inbox.
You May Also Like
---