How to Minimize Multi-Cloud Complexity
How to Minimize Multi-Cloud Complexity
Successfully juggling multiple clouds can sometimes feel like performing a circus act. Fortunately, a few simple tricks can keep the task from becoming a showstopper.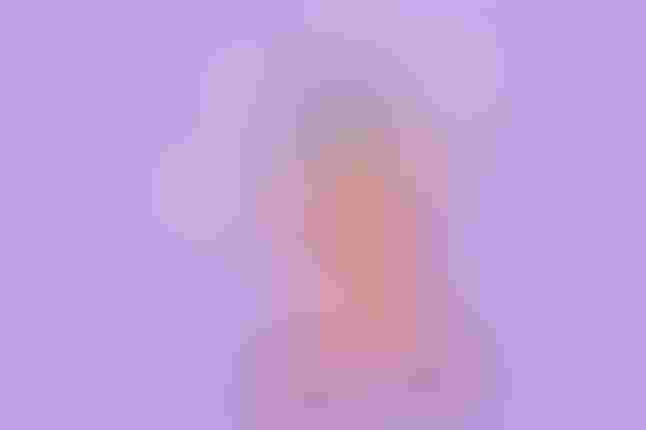 Eric Muhamad Naris via Alamy Stock
Multi-cloud is now mainstream. According to Oracle research, 98% of enterprises using the public cloud have adopted a multi-cloud Infrastructure.
Although a multi-cloud environment may offer significant benefits in terms of scope and flexibility, it also carries the burden of higher complexity. "Organizations should strive to limit the number of clouds, since reducing IT complexity has cost savings, productivity, and operational efficiency benefits, provided they are not sacrificing performance," observes Isaac Gould, research manager at technology research and advisory firm Nucleus Research. "In a perfect world, two clouds would be best, where you can back up vital data on a different cloud in the event of downtime or a cyberattack."
Management and Cost Challenges
Managing a multi-cloud environment is complex and challenging. There are three major cloud service providers (CSPs): Amazon Web Services (AWS), Microsoft Azure, and Google Cloud Platform (GCP). "Imagine being the conductor of a band with three highly skilled instrumentalists, each playing music, but each with their unique differentiating sound," says Andy Tay, a senior managing director at business advisory firm Accenture. "You'll need to determine the role you want each [musician] to play, when you want them to play, how they hand off to each other, how you ensure the integrity of each [performer] to maximize their value and their collective final output." That's not easy, he says.
While services, application programming interfaces (APIs), and billing format differences between CSPs are well known and understood, variations in approach, particularly around security, are less obvious, says Justin Shirk, cloud growth and secure mission lead with Accenture Federal Services. "Perhaps most importantly, the knowledge needed to manage different CSPs is not easily transferrable," he notes. "There are a lot of AWS folks or Azure folks, and many aren't certified." Cloud engineering is highly technical, and integrating enterprise applications across clouds is doubly so, Shirk says. "Having the right talent is extremely important."
Gould points out that each cloud service has its own cost structure. "These costs can be hard to predict, which poses a cashflow risk," he warns. "Therefore, multiple clouds add complexity for both IT and financial planners."
Simplicity Now
Juggling too many clouds can lead to a fragmented and complex cloud environment. "Managing multiple cloud providers can be challenging, since each platform comes with its own set of tools, APIs, and security protocols," says Tobias Casey, CEO of managed services provider Anteris. "This complexity increases the risk of misconfigurations, data breaches, and operational inefficiencies," he explains. "It can also lead to higher costs, since organizations may pay for overlapping services or underutilized resources."
An effective way to minimize multi-cloud complexity is to create patterns and standards that work on all clouds. "Standardize as much as possible across clouds, including basic things like naming conventions in attribute tags and instance names," Shirk suggests.
Tay recommends carefully studying how each cloud service can be used. "Leverage each [cloud] for its unique strengths, including services or capabilities other clouds aren't providing or can't provide." For example, each cloud provider is now developing generative AI capabilities. "It's critical to understand how these capabilities align with ... your business strategy and how they would be integrated into the broader ecosystem."
Getting It Wrong
Shirk believes that "multi-cloud has amazing potential, including best of breed service selection, tremendous flexibility, and cost optimization across clouds." Yet when designing cloud services and hosting applications, it's important to take a step back and strongly consider your organization's talent, governance, architecture, and overall approach. "After accounting for those factors, multi-cloud management is simplified, and you can focus on optimizing across the entire deployed cloud ecosystem."
It's also important to remember that sticking with a single cloud has its drawbacks, too. Relying on only one cloud can result in limited flexibility and vendor lock-in. "Depending on a single cloud provider may also lead to increased costs and limited scalability options," Casey observes. Additionally, limited vendor diversification can leave an organization vulnerable to potential service disruptions or sudden changes in pricing models.
The risk of having too few clouds really depends on your organization and needs, Casey says. "Multi-cloud strategies are deployed when looking for additional scalability, flexibility, and customizations."
Moving Forward
To get the most out of a multi-cloud it's necessary to be intentional and realistic. "The perception of a multi-cloud may be that a user starts running an application on AWS in the morning, Azure in the afternoon, and GCP at night, but that's not reality," says Indu Keri, chief product security officer at cloud software provider Nutanix. "Multi-cloud is more about the medium and long-term, what happens over months or years," he notes. An organization doesn't want to be locked into a cloud provider, they want options when moving workloads and managing multiple clouds. "Building a cloud operating model with this in mind enables organizations to benefit from the flexibility of leveraging multiple clouds while simplifying operations and reducing complexity."
What to Read Next:
Special Report: How Fragile is the Cloud, Really?
Top Cloud Security Mistakes (And How to Avoid Them)
Leaders Should Pay Attention To These 4 Major Cloud Trends
Never Miss a Beat: Get a snapshot of the issues affecting the IT industry straight to your inbox.
You May Also Like
---