HP Debuts Sprout Immersive PC, 3D Printer
HP Debuts Sprout Immersive PC, 3D Printer
HP shows it can still innovate with a novel PC designed to scan physical objects and a printer designed to create physical objects.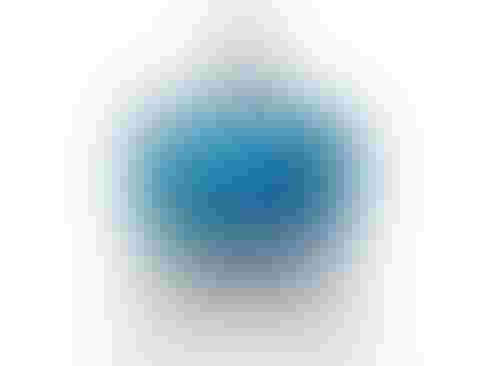 3D Mapping Data's Future: 8 Examples
3D Mapping Data's Future: 8 Examples (Click image for larger view and slideshow.)
In the shadow of pending layoffs and the division of the company, HP on Wednesday announced improved 3D printing technology and an immersive computing platform.
Long a dominant player in the printer industry, HP aims to become a pacesetter among makers of 3D printers. The HP Multi Jet Fusion builds upon the company's print legacy and expertise in materials science to provide a device that can create 3D objects with varied physical characteristics. To do so, the device uses multiple liquid agents delivered through HP Thermal Inkjet arrays.
HP claims its system represents a breakthrough in terms of cost and speed when compared to selective laser sintering, an alternative 3D printing technique. "HP Multi Jet Fusion is designed to transform manufacturing across industries by delivering on the full potential of 3D printing with better quality, increased productivity, and break-through economics," said Stephen Nigro, SVP of inkjet and graphic solutions for HP, in a statement.
However, HP's foray into 3D printing, also known as additive manufactucturing, remains largely theoretical. The company plans to deliver its first HP Multi Jet Fusion units to businesses next year and plans wide distribution of its HP Print System in 2016. But no pricing or specific availability has yet been announced. Beyond the promise of a product, HP's announcement is a commitment to advance the state of the art in 3D printing.
[But what happens when printers get angry? Look at Cartoon: Hacked-Off Printer.]
HP also introduced a device that will be ready sooner, Sprout by HP, a Windows PC integrated with a scanning camera and spatial sensor that enables what the company refers to as "immersive computing."
Sprout by HP turns scanning from a one-time event into ongoing, real-time interaction. The PC comes with a camera and a projection system mounted atop its touch-enabled screen. The device projects the user's screen desktop down onto his or her actual desktop, creating a touch-aware tabletop. Physical objects placed on this projected surface can be scanned and converted into digital 2D or 3D objects. The user can then manipulate these digital objects in a graphics app.
HP's device supports collaboration, so multiple users can interact and manipulate the same digital file, for work or entertainment. And when the HP Multi Jet Fusion printer becomes available, Sprout by HP will offer a convenient way to create 3D files for eventual 3D printing.
HP has built a distinct app store called the Sprout Marketplace to distribute apps that take advantage of Sprout by HP's unique hardware. The Sprout Marketplace offers a variety of specialized Windows applications, including Crayola's Draw & Sing, DreamWorks Animation Story Producer, GestureWorks Gameplay, Martha Stewart CraftStudio, and HP's own Create, Collaborate and Capture.
Starting at $1,900, Sprout by HP is now available for pre-order and is scheduled for release on November 9.
InformationWeek's new Must Reads is a compendium of our best recent coverage of project management. Learn why enterprises must adapt to the Agile approach, how to handle project members who aren't performing up to expectations, whether project management offices are worthwhile, and more. Get the new Project Management Must Reads issue today. (Free registration required.)
Never Miss a Beat: Get a snapshot of the issues affecting the IT industry straight to your inbox.
You May Also Like
---