IBM Bets On Private Cloud Data Platform
IBM Bets On Private Cloud Data Platform
Assembling the pieces to create a modern platform for data management, data governance, and data science can be complex. IBM says it's done the heavy lifting with a private, on-premises cloud platform to do the work.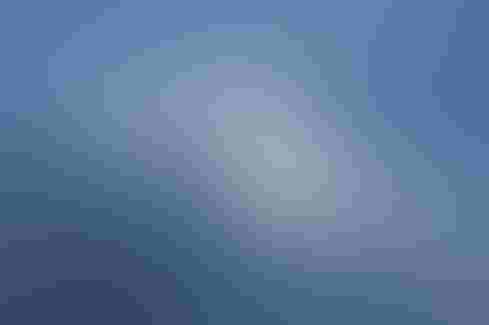 Image: giografiche/Pixabay
One of the big obstacles to implementing advanced data analytics in the enterprise is how complex it can be. Whether you were starting with business intelligence a decade or more ago, or are trying to build a data science practice today, enterprises often cite the complexity of putting together the resources and technology to make it all happen. Analysts have often urged starting with small, high-impact projects to get to a quick win. From there it can be easier to get the investment dollars to expand the technology throughout the organization.
But the challenge remains in a lot of cases. Enterprises may find themselves experimenting with multiple technologies and spending more time creating the platform than doing the analytics. Sensing the opportunity, vendors have been working to make it easier on analytics champions inside the enterprise. From cloud offerings such as Amazon's AWS and Microsoft's Azure to big data platform providers such as Cloudera, Databricks, Hortonworks, and MapR, there's a host of vendors offering platforms that let you consume the services you need with prices based on consumption rather than a big capital investment in infrastructure.
Offering the whole platform is also the idea behind IBM Cloud Private for Data, a new platform formally introduced this week and first announced at the company's Think event in March. It builds on an announcement from October 2017 when IBM announced IBM Cloud Private, a "cloud" platform designed to run on enterprise company infrastructure -- an on-premises cloud.
The "for Data" element adds more services, creating a platform for data management and data governance, according to Rob Thomas, IBM general manager for analytics, who spoke with InformationWeek in an interview. In a blog post announcing the formal launch of the platform, Thomas likened it to US Interstate Highway System, an infrastructure that connects major cities across the nation.
The new offering includes three major capabilities -- data management, data governance, and data science and visualization. The platform is based on the Kubernetes container architecture that enables enterprises to use the same architecture whether they are in the cloud or on-premises. Thomas said that IBM expects customers to deploy the platform on their own premises to start, and then leverage the platform's flexibility to go hybrid.
Enterprises that have held back on moving any workloads to the public cloud may feel more comfortable starting with an on-premises cloud solution, Thomas told me. This container-based architecture positions organizations to be ready later for a hybrid architecture later.
"I believe the dominant deployment will be on the customer site and behind the customer firewall," he said. "Another possible deployment is a hosted, dedicated version that sits on the IBM cloud."
Gartner Cloud IaaS Report
IBM's announcement comes a week after Gartner issued a streamlined Magic Quadrant report about Cloud Infrastructure as a Service providers  -- reducing the number included from 14 to just 6. Leaders were AWS, Microsoft Azure, and Google. Alibaba Cloud, Oracle, and IBM all placed in the Niche Players quadrant.
Among the strengths cited for IBM's overall cloud offerings in the report, Gartner said that "IBM is focused on helping customers with significant IT legacies, especially mainframe customers, gradually begin to take advantage of cloud services. IBM intends its service businesses to assist these customers through the cloud transformation journey."
IBM's cloud platform does have an eye on open technologies as an underpinning to the platform to provide customers with flexibility. Because the platform relies on Kubernetes, Thomas said the platform theoretically could run in any public cloud, pending testing.
IBM Cloud Private for Data platform is designed to work with third-party services, and early partners include MongoDB and EDB Postgres. Thomas said that the platform is made up of sets of microservices.
"One client might use 10 of those microservices, and another might use 20 of them," he said. "It's all about what they need. That's different from a monolithic box approach."
Thomas said pricing for the system was based on consumption, like the public cloud, and was comparable with public cloud services such as AWS (although InformationWeek has not independently confirmed the comparability of pricing.)
Thomas said that the platform also includes IBM Data Risk Manager, which can provider companies with a holistic view of data to assist with regulations including GDPR (the EU's General Data Protection Regulation).
IBM is also positioning this platform as a tool for organizations that are preparing data for machine learning and other more advanced analytics, including IBM's Watson platform.
"Your machine learning model is only as good as the data you feed it," Thomas said. "This helps get your data ready for AI."
Never Miss a Beat: Get a snapshot of the issues affecting the IT industry straight to your inbox.
You May Also Like
---