IBM & California Partner On Private Cloud
IBM & California Partner On Private Cloud
CalCloud, the State of California's private cloud managed by IBM, aims to streamline services for 400 state and local government agencies. Government agencies aren't the first group that come to mind as cloud computing trailblazers, but the State of California is investing in its own private cloud to help unclog the government service bottlenecks that occur all too frequently in America's most populated state.
"CalCloud" is a collaboration between the California Department of Technology and IBM to offer cloud services to state and local government agencies using a subscription model based on usage.
IBM manages CalCloud's pool of IT resources -- compute, networking, storage, and disaster recovery -- using its orchestration software called IBM Service Delivery Manager (ISDM). The company is also training state employees on how to use CalCloud. The CalCloud infrastructure is located at data centers in Rancho Cordova and Vacaville, Calif., so the data stays in the state's control. The state Department of Technology is supplying the floor space, power/cooling, network connectivity, and management at the data center sites. IBM is providing, and retains ownership of, the IT infrastructure.
[Apple and IBM's alliance has huge potential, starting with slick business apps. Read Apple, IBM Deal: When Siri Meets Watson.]
Using an IBM portal, a state or local agency can customize the computing it gets from CalCloud. An agency starts with a base server bundle and can select different options to fit its needs.
The CalCloud concept is the first of its kind to be implemented in the US at the state level, according to IBM. The main benefits of CalCloud for government IT workers is they can scale up or down to match workload requirements. Today, hundreds of state and local agencies rely on siloed, legacy IT systems. The CalCloud service model lets government entities share a pool of computing resources with quick access to modern back-end services that will help them operate more efficiently than they do today within their own systems.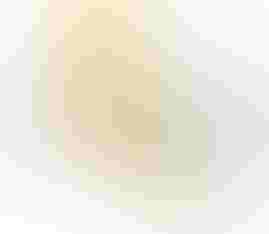 CalCloud is currently an IaaS offering. In its roadmap, IBM said it plans to have support for PaaS and SaaS offerings within CalCloud.  
The benefit for California residents, if enough of the state's agencies use CalCloud, is they will have a single sign-on system for state and local government services. Single sign-on will authenticate users to access services that usually require individual registrations.
"With single sign-on, citizens get a consistent view of who they are across different state services and what services they're eligible for," says Dan Pelino, GM for IBM's global public sector. "If you're applying for a license or permit or changing your address on one service, it's applied to all of them because they'll all be on one platform."
California has 400 state departments and local government entities that are served by the state's Department of Technology. Because these agencies mostly manage their own infrastructures today, "there's a lot of redundancy, a lot of vendors to manage, a lot of backup and recovery," says Pelino. "It creates too many islands of information, and it's expensive to manage." 
The State of California and IBM have organized seminars and events promoting CalCloud to state and local agencies. The state will let the agencies decide whether to use CalCloud. So far, 20 agencies – including the Employment Development Department, one of the largest state departments -- have begun to migrate from their legacy infrastructures to the CalCloud service.
CalCloud meets security standards based on National Institute of Standards (NIST) for cloud-based services and FedRAMP, a program that provides standards for security assessment, authorization, and monitoring for cloud services for the federal government.
In addition to IBM, CalCloud partners include AT&T, which will provide network services for the core and edge networks. IT consulting firms Alexan International and KPMG are also helping with migration to CalCloud.
New standards, new security, new architectures. The Cloud First stars are finally aligning for government IT. Read the Cloud Hits Inflection Point issue of InformationWeek Government Tech Digest today.
Never Miss a Beat: Get a snapshot of the issues affecting the IT industry straight to your inbox.
You May Also Like
---